Your Turn to Get Organized with a Meal ePlanner!
As requested, here are the closeups of some of the pages from my homemaking binder.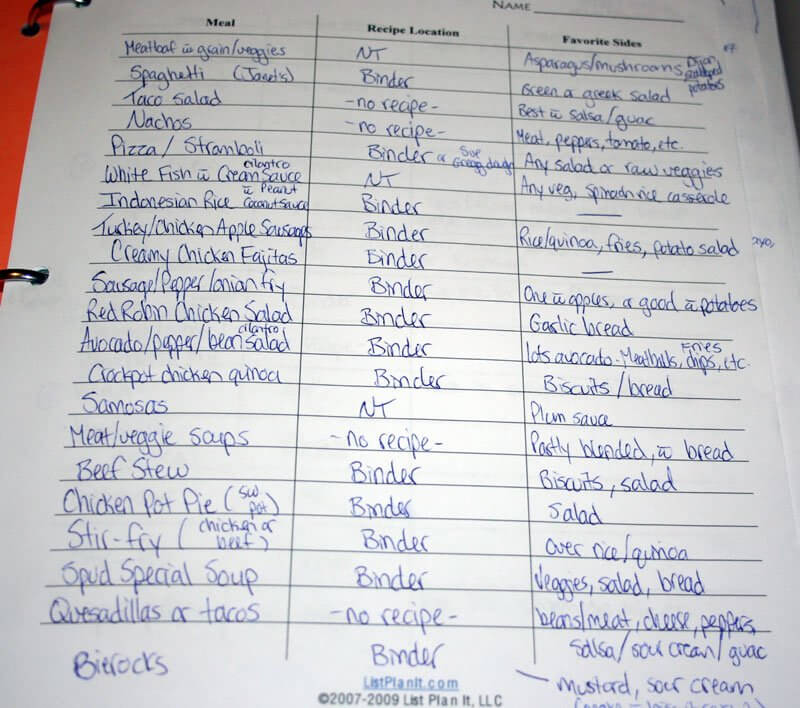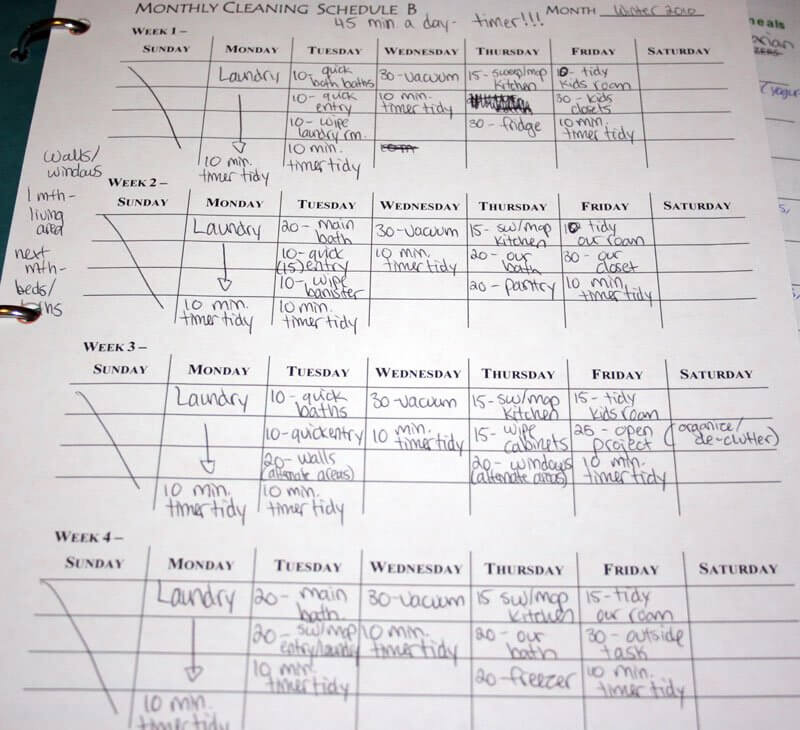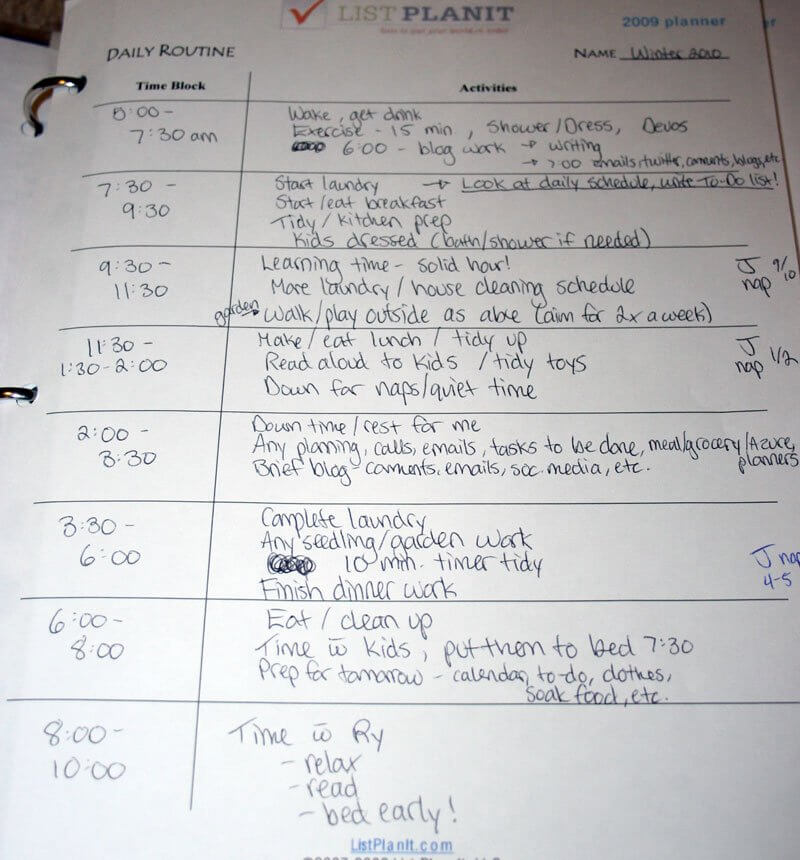 Believe me, if you're looking for someone's routines and schedules to emulate, mine probably aren't the right ones! Organizing is something I strive for, but not necessarily something I always achieve. And please always remember that when I share things like this, this is just me. Just my family, our season of life, our preferences, etc. It shouldn't tell you the "right" way to organize your own home or time, because there is no right way. Just seek the Lord and do your best to figure out how you can serve your family best!
Now it's your turn!
I promised a while back that I would be giving you access to a few of the meal planning pages from ListPlanIt, so here they are!
Favorite Recipes (general)
My 21 Meals
Menu Planner
Each of these pages is included in a ListPlanIt membership, but this is just a little sampling to give you a taste of how helpful they are! Just look for the "Print" option near the top of each page to print off as many of your own as you would like. Thanks, Jennifer, for making these available!
And another ListPlanIt giveaway…
This time it's a Meal ePlanner. Actually, 2 Meal ePlanners, to be more precise!
What exactly is a Meal ePlanner you ask? It's sort of like having a ListPlanIt membership, but with a focus on just one area… meals planning and kitchen organization. It functions similarly to an eBook, in that you download it and can print off any or all parts of it as you wish.
It includes a brief intro to how to you it and some of the particular pages within. Then it gives you 17 different pages to assist you in making your meal planning come together easier. Lists like the 21 meals shown above, both monthly and weekly meal planners, grocery shopping lists, meal inventories, recipe card pages, and even a measurement equivalents page (no more running to the computer to pull up a measurement conversion website!).
Though I really prefer having the full membership to be able to access all of the lists available, having an ePlanner gives you a taste of what there is and enough specific lists to help you get organized in a particular area, without the cost of the year long membership, since ePlanners cost a mere $4.95. They're available for each category included in a ListPlanIt membership, allowing you to just purchase a few that interest you most (although if you're going to buy several, you might want to consider just purchasing a membership to give yourself full access to everything).
Who wants to win a Meal ePlanner?
(As always, please leave a separate comment for each entry, please!)
Leave a comment telling me why you need this Meal ePlanner!
Take a look through the other ePlanners available and tell me (other than the Meal one) which would be your first pick
Subscribe to my blog
Subscribe to Jennifer's blog at ListPlanIt
Follow me on Twitter (@keeperhome)
Follow Jennifer of ListPlanIt on Twitter (@listplanit)
Giveaway will end Monday, February 1 at 3:00pm. This giveaway has now ended- winners to be announced shortly!