Winter Giveaway Week: Win 1 of 3 Gift Certificates to Apple Valley Natural Soap
There are very few things that I would consider important enough to put in the crazy expensive FedEx package that we're having shipped to Argentina.
My Apple Valley Shampoo Bars? They made the cut.
Seriously, I am in love with my shampoo bars. Back in the summer, I made a massive order from Apple Valley Natural Soap, buying enough shampoo bars, a few regular body soap bars, and our favorite healing herbal salve to last for the entire year that we'll be traveling. Every few months, I'm having a box sent to me to replenish our supplies of various items, soap included.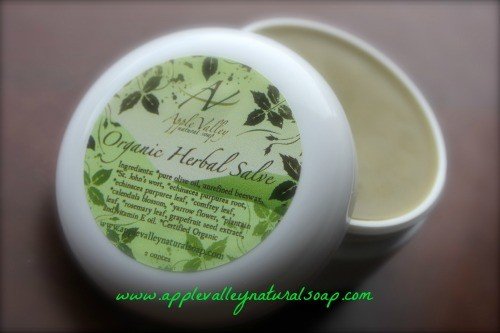 If that isn't a glowing endorsement, I don't know what is!
What I love about these shampoo bars is that they're 100% pure and natural, made with non-toxic ingredients (many of which are organic), they're gentle on the earth, and they're made by a family-owned business I'm thrilled to support. I feel confident using them on myself and my kids, without worrying about what we're being exposed to.
Even better, they leave my hair clean, soft, and shiny AND I can use just one bar from head to toe. That simplicity was fantastic back when I was at home and now that we're on the road and our family of six shares one toiletry bag, I'm that much more grateful to have a 2-in-1 product that actually works.
How did I get hooked on Apple Valley Shampoo Bars?
After getting to the point where the No 'Poo Method (much as I wanted to keep loving it) was drying out my hair a little too much, I gave these all-natural soap and shampoo bars a try. There was an initial adjustment period, but my hair quick adapted and the dryness began to go away.
I've tried so many different bars over the last couple of years. While there are certain scents I prefer over others, I haven't found a bar yet that I didn't like.
A few that have made it into my top picks are Peppermint Tea Tree, Simply Shea, Sea Buckthorn, Wheat and Honey Almond and Coconut Milk and Citrus. There are just SO many amazing bars to choose from.
I also realized that these were more cost effective than buying shampoo from the health food store, which typically start at around $8 and even up to around $15 each. At $6 for a 4.5-5 ounce bar (which is quite large), I can make one bar last for my own hair for about 2 months, which is about the same as a regular sized bottle would last and most days, I don't feel like I need conditioner.
Not to mention that if you purchase in bulk (less daunting than it sounds), you can actually get bars for free. For every five bars you buy, you get the sixth bar free (up to a total of 3 free bars on an 18-bar order). This brings the bars down to just $5 each, which is an excellent price for such high quality soap bars!
Some helpful links:
What's a Shampoo Bar and How Do I Use It?
What's new at Apple Valley Natural Soap this month?
One of the things that makes buying from Apple Valley so much fun is that Natalie is a soapie (you know, like a foodie, but she drools over soap scents instead of Pinterest recipes). She is constantly coming up with new ideas, and they pretty much make me want to drool, too.
For example, their current Limited Edition bar is Masala Chai (which she tells me she's plotting to bring into the regular line up because she's in love). I'm a bit jealous, because I can't buy any right now, so some of you need to try this bar on my behalf, ok?
She also tells me for the month of February, their organic, virgin Jojoba is available in Chocolate Truffle.  Natalie uses this personally as a fabulous all-over body moisturizer. It's light chocolate scent comes from pure cocoa and vanilla absolutes. Can you say yum?
Three lucky readers are going to win a $25 gift certificate to Apple Valley Natural Soap!
It's the perfect way to try these soaps for yourself and see why they're the only thing that I use on my hair and body.
Want to get entered to win 1 of 3 $25 gift certificates to Apple Valley Natural Soap?
Rather than simply leaving comments, I'm trying out a new method for entering giveaways. Click below to complete one Rafflecopter form, for all of your multiple entries, and then you're done! If you're reading in an email, make sure that you click through to enter from the actual website.
As a bonus, my readers can take 10% off any order from Apple Valley Natural Soap through February 24 using coupon code: KOTH10. Note that shipping is just a flat rate of $6, or free is you spend $100 (go in on it with a friend or family member!). They also offer Sample Slices so that you can try a few different types out while you're at it.
Giveaway ends 2/23/2013 at 12:00 am.
Disclosure: All opinions stated are my own. This giveaway was generously sponsored by Apple Valley Natural Soap.