Two hearty whole grain bread recipes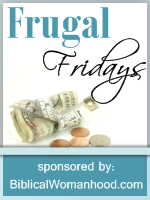 For Frugal Fridays lately, I've been posting homemade bread recipes (a couple weeks ago I posted about making your own sourdough). The reason is simple. Baking your own bread is simply much, much cheaper than buying bread, if you want to buy anything of much quality (ie. better than Wonder Bread).
Doing a very basic cost calculation (estimating high, just in case I'm off), and basing it on full price for my items (such as organic milk, which I try to buy on discount and free run eggs, which I don't use in every loaf), I make very high quality, organic bread for $1.40 a loaf and in reality, it's probably cheaper than that. Compare that to the $2.50-$4.00 it costs to buy a good loaf of organic bread in the stores, and it adds up very, very quickly.
I've received a few requests in the last couple of weeks for some hearty bread recipes, and although I have a couple, I was putting it off because there was something I wanted to accomplish with them first.
Many of you have heard me talk about how grains should be soaked, sprouted or sourdough- this ensures the best digestion and the most available nutrients. So, my goal was to turn these two unsoaked, yeasted bread recipes into soaked recipes, but unfortunately, I didn't succeed at making the adjustments very well. I did make a couple loaves yesterday, and they turned out ok. Just ok. Not great, and nothing I want to share with all of you.
Since I've been really trying to incorporate the 3 S principles in my  baking (just since this last fall), I have either made or bought sourdough, or bought organic sprouted, but yeasted bread, or just made these regular homemade recipes (not soaked). My understanding is that when learning these new baking techniques, such as in Nourishing Traditions, that is is easier to learn to do quick breads, pancakes and other grain dishes first, before attempting to move on to bread. I can accept that. If you've read my 100 things post, you might remember that baking is not my forte (I much prefer cooking).
With that upbeat intro, I now present to you my two best yeasted, whole grain bread recipes!
Whole Grain Bread (this recipe comes from my sister and brother-in-law, who also use spelt rather than wheat. It's a little on the sweet side, but you could also lower the amount of honey a little bit and add a couple extra Tbsp of milk or water to make up for the loss of liquid)
Basic Whole Wheat Bread
(this comes from Bread Machine Magic, an older book full of over 100 machine specifically for the bread machine. There are many great recipes, but I like this one for its simplicity and consistently. It is also a good bread to make if you are starting out, or not used to eating whole grains, as you can gradually up the amount of whole wheat flour).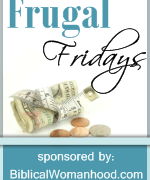 Print Recipe
Basic Whole Wheat Bread
Ingredients
1/2

cup

water

if you have a Welbit/Dak machine, add 2 Tbsp more water

3/8

cup

milk

1

egg

1 1/2

cups

whole wheat flour

1 1/2

cups

bread flour

I use all whole grain flour, and have done it with wheat and spelt

1 1/2

tsp

salt

1 1/2

Tbsp

oil

1 1/2

Tbsp

honey

do the oil first, then the honey, and it will slide so easily off the spoon

2

tsp

active dry yeast

they recommend Red Star and I would agree
Instructions
Place all ingredients in bread pan, select Light Crust setting and press start.

Or, you can do what I have been doing lately, with excellent results, which is to make this bread on a dough cycle, then pull it out, knead very briefly and place it in an oiled pan. Let it rise until doubled (usually less than an hour), and bake in the oven at 375 F for about 30 minutes (I set my timer for 20 and check it, as I've only done this a couple times so far). Bake until nicely browned.

After baking, remove bread from pan, place on cake rack and allow to cool for 1 hour before slicing (this is good practice whenever baking bread).