The Top Five Occasions When You Should Take A Detox Bath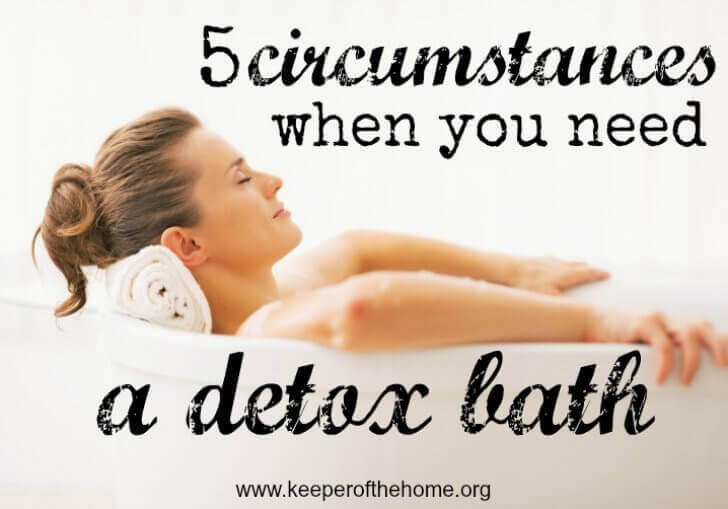 By Jessica Smartt, Contributing Writer
I used to think baths were for kids. Who takes a bath when they can take a speedy shower, after all?
However, I have recently gotten over my reservations with taking baths. Change that – I have recently become addicted to taking baths. Detox baths, to be specific. Now I make up excuses and squeeze in the time, because I have found it incredibly rewarding.
If you, too, haven't taken a bath in a while, whatever the reason – I encourage you to think twice. Here are some circumstances when I would definitely consider taking a detox bath:
You're doing a detox cleanse or diet. If you are using a cleanse diet or supplements to rid your body of toxins (been there, done that), then Epsom salt baths are, I would say, essential. This will aid in the detox process and even alleviate some of the unpleasant detox symptoms you might be having.
You're having trouble sleeping. It's common knowledge that a nice, warm bath is calming and relaxing before bed. But since Epsom salt contains magnesium, which can aid in sleep difficulties, an Epsom salt bath adds an extra layer of relaxation. The skin is, after all your largest organ. Studies have shown that magnesium is effectively absorbed through an Epsom salt bath (source).
Miscarriage. This was my first introduction to an Epsom salt bath. Shortly after my first miscarriage, my mom basically forced me to take an Epsom salt bath. It was so healing. (Obviously, consult your doctor or midwife for the go-ahead to begin bathing.)
Postpartum. Epsom salts are one of my new favorite gifts for new moms. Again, consult your doctor or midwife for the appropriate time to begin bathing. I was able to bathe about a week after my delivery, and it was wonderful. It immediately took away my labor aches and pains (not to mention it soothed and relaxing my soul!)
Sore muscles. Whether due to car accident, hard workouts, or strained muscles, Epsom salts are a perfect recovery tool.
Beware though: I used to think you could just sprinkle a little salt in and voila, have the perfect detox bath. I have since learned that it's not quite so simple. There are five essential ingredients to every detox bath.
Done right, it truly is amazing how God made something so elemental as salt and water to be so calming and healing.
Do you take detox baths? When is your favorite occasion?
Disclosure: This post contains affiliate links. When you buy through our links, we earn a small commission, which helps to keep this site going so that we can continue to offer free and useful content, so thanks!