What Happened When I Quit Coffee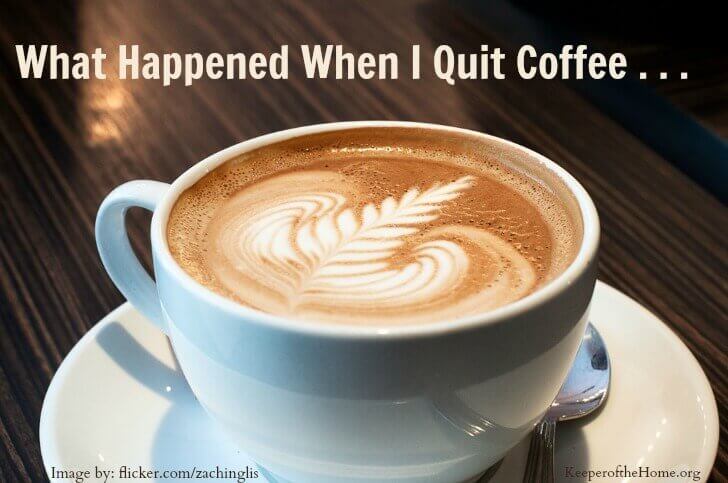 By Stacy Karen, Contributing Writer
Coffee.
The beverage that seems more like a king than a mere drink. Adored and revered by it's faithful followers the world over.
It's the one thing that many of us refuse to start our days without.
Plus, drinking coffee includes you in a worldwide club where members write about it, think about it, joke about it, and savor it, each and every day.
Why?
Because it's good!
Coffee is delicious. Especially with cream . . .
But I'm getting distracted from my point here.
Coffee, ahem, yes, coffee, that beverage I had to give up.
Let me tell you the story . . .
Growing up, I never expected to be a coffee drinker. I hated the taste. Tea was more my thing and well-suited my British heritage.
However, a number of years ago, fatigue hit me like a ton of bricks.
I have three children and live a busy life. I couldn't keep up anymore.
I was just tired. All. The. Time.
(Little did I know, I had a thyroid condition.)
I noticed people bebopping around talking about how much they loved coffee. How they couldn't function without it. How it helped them think.
I figured, if it worked for them, it should work for me, too.
And it did.
Kind of.
I felt a little surge of energy, but not the "awake" feeling I had imagined.
I was more jittery than awake. But, the nervous energy seemed to keep me going.
So, I started drinking coffee regularly.
It became a ritual.
And since I don't do things lightly, I dove into the coffee realm full force, bought myself a chemex
and ground coffee beans fresh, just to make sure it tasted good.
And it did.

Fast forward a few years . . .
Daily coffee drinking was now a firm habit. I enjoyed it so much I would go to sleep thinking about how I was looking forward to my first cup in the morning. Scary, I know.
It was about this time that I had a complete health crisis.
I won't say that coffee drinking was responsible for that. But, I do think it was a contributing factor.
I began to feel anxious and irritable all the time.
And my adrenal glands were shot.
Any little noise would make me jump and I'd feel an adrenaline rush before I knew what hit me.
If someone was too close to my face, I had to close my eyes.
All of my senses were on high alert.
At this point, I did not relate any of this to drinking coffee.
But, once I discovered an underlying thyroid condition (Hashimoto's), my doctor decided to run a food allergy test.
The test was not a traditional food allergy test, but one that measured the immune system response to certain foods. (It's called an IgG ELISA test. Read more about it here.)
I'm sure you know where this is going . . .
My #1 food allergy = coffee!
I almost laughed. It seemed so ridiculous.
But I also wanted to cry. I didn't want to leave my beloved coffee club.
I didn't want to stop grinding the beans and smelling the delicious aroma.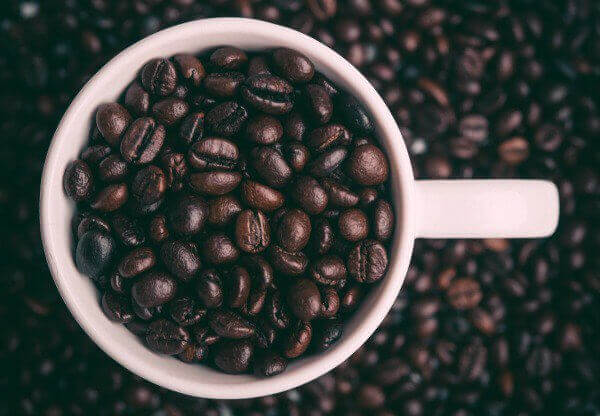 In some ways I was crushed.
I had already discovered an allergy to gluten a few months prior and it felt let all of my favorite things wee being taken away from me. 
First world problems. Yes. But, I'm sure you understand.
So, what happened then?
Well, I did it.
I quit.
I stopped drinking coffee.
I figured it was in my best interest to cease putting something in my body that was causing my immune system to go haywire.
Thankfully my withdrawals were fairly short lived and not half as bad as expected.
What surprised me the most:

Within a week I started to feel better.

I actually had MORE energy.

I was less irritable and jumpy.
Having more energy was probably the most unexpected benefit.
I can say for sure that this is directly related to coffee drinking (at least for me), since when I fall down on my commitment to be coffee-free and actually have a cup (yes, not perfect here, by any means), I end up feeling more tired. The extra tiredness I feel from drinking coffee is quite dramatic.
If you're interested in knowing more about the various ways my health has improved over the past year, see this post: My Return to Health.

What I've learned
While coffee does have some health benefits, excessive, habitual use can be detrimental. Especially if you have an underlying health condition.
The high caffeine content of coffee can raise cortisol levels by increasing the production of adrenocorticotropic hormone by the pituitary gland.
Sarah Ballantyne, PhD states (in her book, The Paleo Approach):

"Excessive cortisol production can lead to a variety of health issues, including an overactive immune system, disrupted sleep, impaired digestion, and depression."

She also states: "One key study showed that moderate coffee consumption in healthy individuals correlated with increased inflammation in their blood: people who drank more than two hundred milliliters (about six and a half ounces, or one large cup) of coffee every day … had an increase in white blood cells and several key inflammatory cytokines."
I also learned that just because something what works for some (or most) it doesn't mean it will work for me. Many say that coffee makes them feel better, but for me, it's the opposite. 
Should you quit coffee?
It's hard to say. Everyone is different.
However, I would encourage anyone who consumes coffee on a regular basis to take careful note of how it makes them feel.
If you can't function without coffee, it might be time to cut back a little.
You might enjoy these posts for further information regarding the effects of coffee:
How Does Coffee Affect Your Health
Nourish Before You Drain
What I'm drinking instead
I realized that I was not just sad to give up coffee, but more so the ritual of preparing and drinking it. I enjoyed holding the warm cup in my hands and sipping away in the early morning hours.
Although others mention herbal blends that taste like coffee, I have not found anything that mimics it well enough (at least to my own taste). That said, there are some blends I have not been able to try as yet, due to the fact that they contain barley and rye, which I'm also allergic to.
However, there are many delicious herbal teas that I do enjoy (both store bought and homemade).
And, I found a beautiful pot in which to steep herbs and pour a steaming cup of tea from. It fulfills some of the ritual aspect that I was missing.
I've become quite serious about my tea collection and have spent a good amount of time and energy cultivating it. (You can see my tea collection here.)
In conclusion
Giving up coffee was a good decision for me. My health improved and my mood and disposition became happier and less irritable. I gained energy and a clear mind.
Totally worth it.
If you're wondering how your health might change without coffee in your life, I encourage you to give it a try. Go a week or two without coffee and see what happens. Maybe a coffee-free life is just what you need.
I'd love to hear from you! Have you tried giving up coffee? How did it go?
Disclosure: This post contains affiliate links. When you buy through our links, we earn a small commission, which helps to keep this site going so that we can continue to offer free and useful content, so thanks!