Three Household Products That Have Changed Our Lives (and 50 ways we use them)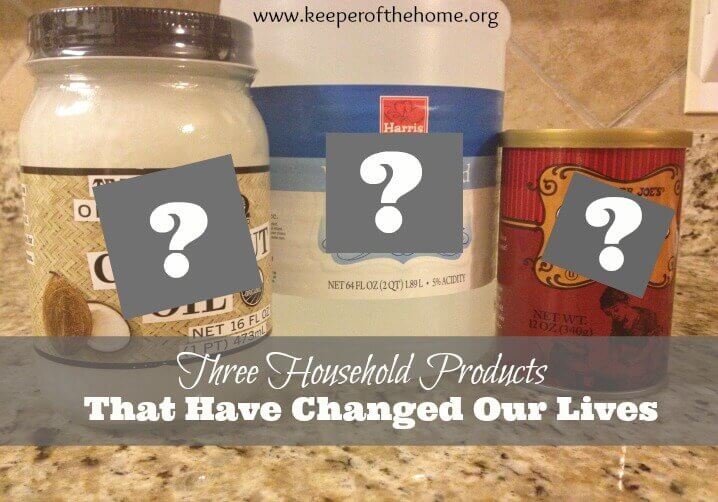 By Jessica, Contributing Writer
When I was younger, I would get excited about normal things. Going out with friends, a new outfit, an upcoming trip. Now, domestic life overcomes me. I'm a grown-up. A woman.
Oh, I still get excited, but my passions have…shifted. You know what I really think is amazing these days?
The three magical ingredients!
Give me any household dilemma, and I'm almost positive I could solve it using vinegar, baking soda, or coconut oil!
Except tantrums. I haven't quite figured out how they solve tantrums yet. (I'm sure there is a way, though.)
Seriously, though, it truly is remarkable that God created such amazing elements – products that can bake, clean, dissolve, soften, and heal, all while being completely safe for the home and the kids!
These three powerhouses were a great "first step" for me in becoming green and clean. They're inexpensive, they're incredibly versatile, and I already had them in my house!
Here are just a few ways we use these remarkable products:
Vinegar:
Disinfect bathrooms (I put vinegar in a spray bottle with a squirt of dish or Castile soap and a drop of essential oil)
Safely disinfect toys (mix with hot water and soap)
As an everyday shower cleaner
As a scrub to remove stickers from the random objects your kids have placed them
As a floor cleaner (with a bit of Castile soap and essential oil)
Clean kitchen counters
Degrease the microwave
Disinfect baby seats and high chairs
As a natural "Windex" for mirrors and windows
As a hair conditioner (seriously works wonders!)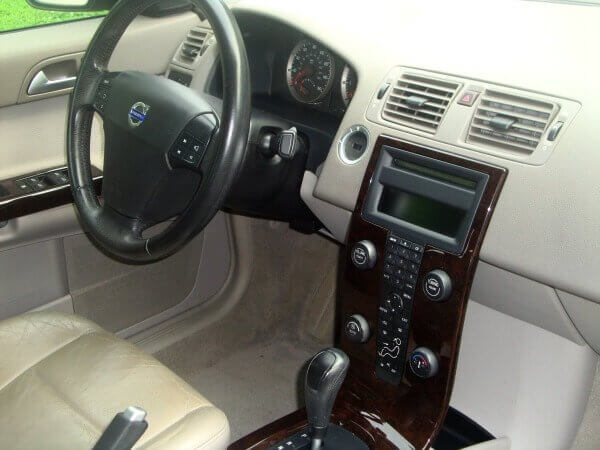 Clean and freshen the car interior (diluted with soap and warm water)
Added to soap when washing water bottles and straws to prevent mold
For a buttermilk substitute, especially in dairy-free baking recipes
In homemade salad dressing
Halved with water as a wash to remove pesky ants
To clean the fish tank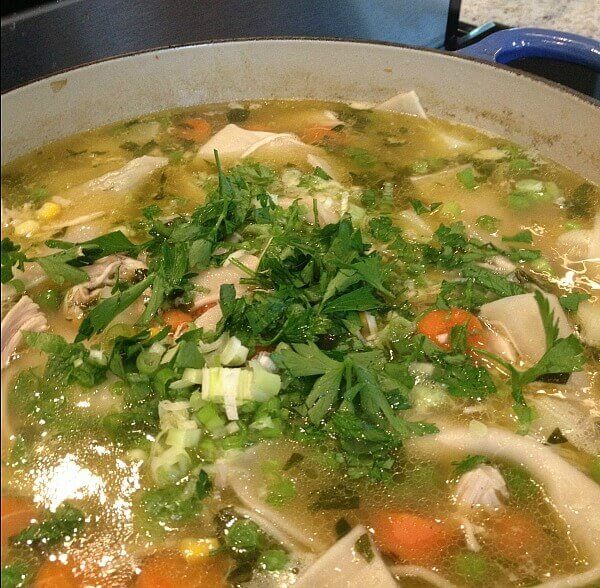 Added to homemade chicken broth (just a splash) to help release trace minerals
Added to boiling water to prevent eggs from cracking while boiling
As a home remedy for sinus infections (apple cider vinegar, to be exact…this really works!)
To soothe sore throats (apple cider vinegar)
Baking Soda:
As a shampoo! (This worked like a charm for me to "de-gunk" and remove buildup.)
To deodorize the trash can
To eliminate odors in laundry, and boost the PH (add 1/2 cup to each load)
To absorb odors in the refrigerator
As a scrub for the sink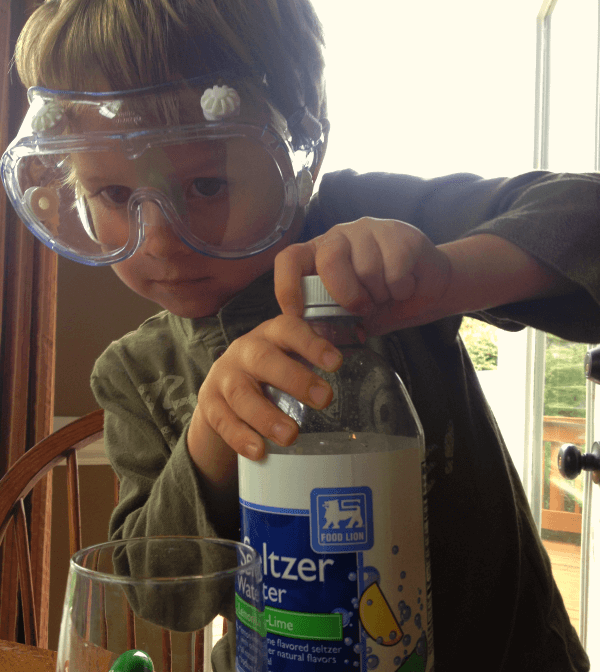 Coconut Oil:
Topical application for yeast infections
Topical application for nail fungus
As an overnight hair conditioner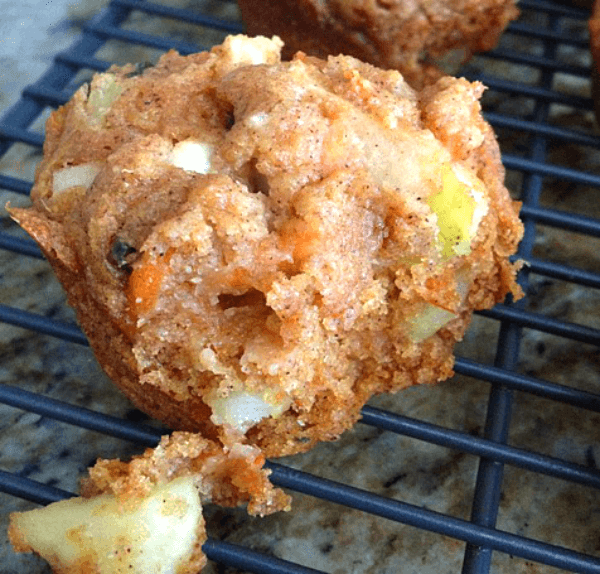 Healthy substitute for butter – Coconut oil has saved the day as we deal with my son's life-threatening allergies to dairy. We use it in oatmeal, muffins, cornbread, biscuits, cookies, cakes and more.
Lotion, especially for dry and cracked hands or feet
Add-in to oatmeal
To soothe eczema
As body lotion
Bake, roast, or saute (ideal because of its high smoke point)
Mixed with sugar, for a body scrub
As a carrier for essential oils (eucalyptus chest rub is my favorite when we have colds)
For diaper rash
To remove eye makeup
How about you? What's your favorite use for vinegar, baking soda, or coconut oil?