The Lesson of the Pickles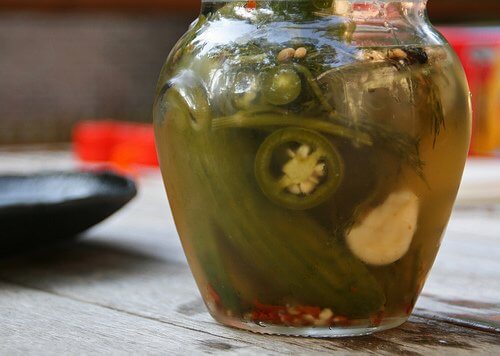 Written by Beth Corcoran, Contributing Writer
As I am writing this, I am currently working on my third batch of pickles. I've been buying cucumbers from the farmer's market and making all kinds of pickles, although garlic dill is definitely my family's favorite. Pickles are just such a tangy and refreshing treat!
This is my first summer to try canning, drying, and freezing enough food to put away for the rest of the year. Last summer, I did some canning, but nothing more than a handful of jars.
So a few weeks ago, I bought a big boiling water canner, eagerly anticipating all the lovely jars full of a bountiful harvest. To me, jars full of all different colors of food are like artwork on the shelves of my pantry. But, alas, when I finally got around to using the water canner, I read the fine print. Apparently you aren't supposed to use it on a glass cooktop, which, of course, is what I have at my home.
In my effort to improvise, I ended up boiling the water for the canner on the gas grill on my back patio. I have four kids of my own, and then two foster sons, so with six kids in my house, I don't have much time to do any canning while the kids are awake. So, I found myself getting around to boiling the water on my grill at eleven o'clock at night.
As I was sitting out there in the dark waiting for the pot to boil (which it finally did after about an hour), I was getting eaten alive by mosquitoes and had June bugs crawling all over my feet. The warm thoughts of my lovely jars making artwork on the shelves of my pantry quickly faded. The thrill of being a good steward and providing healthy food for my family year round disappeared. I became cranky. Afterall, it was late—even my husband was in bed at this point—and I was hot and being eaten by bugs!
But it was there in the dark and humidity that God taught me a valuable lesson through those jars of pickles.
Pickles can be sweet and crisp and delightful for those who partake, but only with that valuable (although time consuming) step of processing the jars. Without processing the jars, any impurities that are left inside will putrefy the pickles and leave a stinky and poisonous result.
The same is true in our hearts.
How often have we cried out for mercy, wondering how long the Lord will let us go through a trying time in our life? I know. I'm there now. I've been there for a little over a year now—always asking God to intervene and rescue me. But just like my pickles, I need the heat of suffering in my life for the proper amount of time—the time that God deems necessary.
Suffering and trials in our lives gets rid of those impurities in our hearts—those impurities that cause the disease of sin to spread through our lives if left unattended. If we want to have our lives be a sweet aroma to the Lord and be refreshment to others, we must accept the trials that God allows us to experience. And most importantly, suffering produces endurance in our lives, much like processing my jars gives them a long shelf life.
"knowing that the testing of your faith produces endurance. And let endurance have its perfect result, so that you may be perfect and complete, lacking nothing." James 1:3-4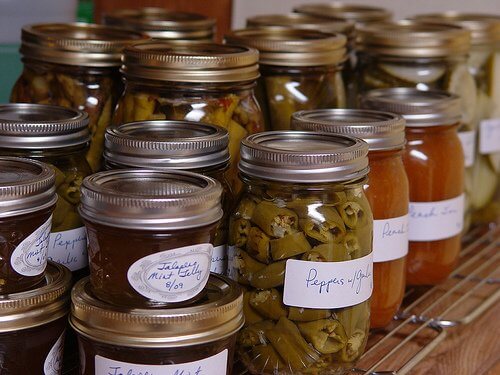 Photo credit: z5
Oh, how I want my life to be refreshing to others—especially my children! But I must be refined. I must allow the heat and the pain because my heart is full of dirt. I must admit that many days, my words are more like the stinky pickles—hurtful to others. But the hard times in life clean that out and refine us when we turn to the Lord.
I started making pickles with a heavy and complaining heart, but just as always, the Lord was faithful to encourage me with something as simple as a few jars of pickles. I think it is so neat how God does that—how physical things around us mirror a much deeper reality in our hearts. And I hope, too, that what God showed me that night can be an encouragement in your life as you wait for the water to boil as you can your food this summer.
How has the Lord used difficult times and painful trials in your life to refine you and cause you to turn to Him?
Top photo credit: biskuit