Steady Days: Book Review and Giveaway
"I am not a perfect mother. Often I struggle with impatience; sometimes I lack the enthusiasm I long for. I make many mistakes, just like my children. As they are maturing as children, I am maturing as a mother… We need to equip ourselves with practical tools that allow us to give our personal best to our young children, helping us thrive in our strengths and overcome our weaknesses. We aim for professionalism in every other area of our lives; why should our children get anything less?"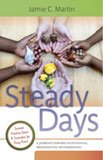 This month I had the extreme pleasure of reviewing the book Steady Days: A Journey Toward Intentional, Professional Motherhood, by Jamie C. Martin. The quote above is from the beginning of the book, setting the stage for an exploration of what it takes to be a professional mother.
There is one message that rings out strong and clear throughout the entirety of Steady Days and it is this… mothering requires intentionality. To maintain peace and order, we must be purposeful about how we achieve that. To maintain our enthusiasm, we must plan activities and encouragement into our days that inspire us. To capture memories and special moments with our children, we must have a plan for what we will do and how we will remember what we've enjoyed and experienced.
Over and over again, this one thought. To be successful in achieving my goals as a mother, I must be intentional. Purposeful. Prepared. Well-planned. Goal-oriented.
Let's face it. It can be easy to go on auto-pilot as a mom. Sometimes our days are so full and overwhelming that we just go with the flow, without being intentional about how we are spending these precious years with our children.
As a home educating mother, I make more of an effort to be intentional about how I educate my children, what learning resources I expose them to, how many books we read, etc. And yet, throughout the rest of my day I can sometimes get so focused on other aspects of my roles as mother, wife, homemaker and more that I cease to be purposeful about all the other realms of my mothering.
If you can relate to what I'm saying, I think that you would be blessed by Steady Days. Jamie is encouraging and upbeat, and yet consistently challenging us to consider how we are doing things, what our motivations are, what could be changed, how we could grow as mothers.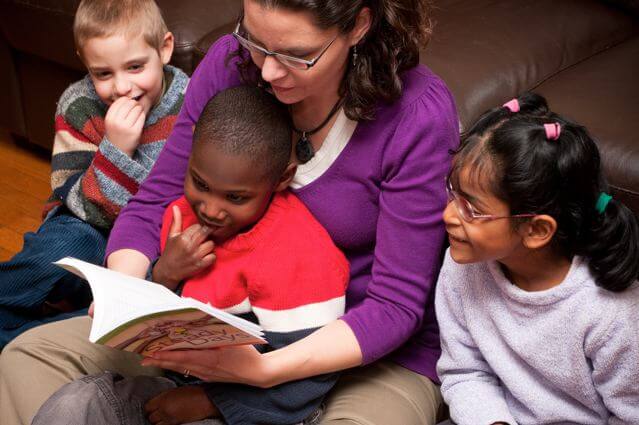 A few other practical things I loved:
Short, simple chapters. If bite-sized is what you need to make it through a book and really implement its strategies, then you will just love how Jamie has organized Steady Days into 40 short chapters.
Steady Days Planner. This is Jamie's version of a homemaking binder, and she has so many wonderful suggestions for adding to it. A few that I was particularly inspired by were a Steady Blessings page (for recording our blessings, special moments, thoughts of gratefulness), Special Date Organizer, Shopping Lists, and Children's Goals. Many of the particular pages she discusses and shows throughout the book can actually be found on her website, at http://www.steadydays.com/resources.html.
Room Time. A clever technique for achieving a bit of quiet time for Mom to get some things done, while each child plays/reads productively in their own space (no more sibling squabbles, at least for 20-30 minutes!). Love it!
Final thoughts: I really enjoyed this book and I know that I will reference it again and again. I love Jamie's encouragement to just implement new things or small changes bit by bit. For moms who are feeling overwhelmed and in need of someone to help you get more organized and intentional in your mothering, Steady Days is for you!
To get to know Jamie a little better and find more tips, strategies and thoughts for bringing steadiness and professionalism to your days, you can find her at her blog, Steady Mom.
Would you like to win a signed copy of Steady Days: A Journey Towards Intentional, Professional Motherhood?
Here's how:
(Please leave each entry as a SEPARATE comment, to ensure that they are all counted. Thanks for making my job easier!)
Tell me why you need to read this book, or a goal that you have for your mothering.
Visit Jamie's blog, Steady Mom, and leave a comment.
Subscribe to Steady Mom.
Follow her on twitter, @steadymom.
Subscribe to Keeper of the Home.
Follow me on twitter, @keeperhome.
Post about this giveaway on your own blog, and leave me the url.
Giveaway ends Friday, January 29th at 3:00pm. This giveaway has now finished. 🙂