A few quick comments first off…
thank you so much again for the respectful comments on my latest post on birth control. I have really appreciate the kindly worded comments on this potentially volatile topic. It's always a blessing to share with you ladies!
Secondly, what a great response to the very first Living Simply Saturday carnival! I was delighted to see so many participate the very first week, and I thoroughly enjoyed reading through each of the contributions (and found myself so encouraged by them as well). If you missed the first one, be sure to check it out and join us for the next carnival, coming up this Saturday!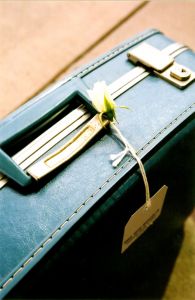 I've got a busy week ahead of me! We leave for Seattle on Friday at noon (and fly to Phoenix the next Wednesday), and from now until then, I need to:
pack everything we need for our two week trip
can as many pickles as possible, and dehydrate more herbs
write out detailed directions for the friend who's looking after my garden (especially my tomatoes) while I'm gone
plant spinach and radishes
weed the garden as much as possible before ditching it for 2 whole weeks-yikes!
find a cheap way to cover my watermelons, peppers, and possibly a few other plants to protect them in case of bad weather while I'm gone
finalize everything to keep my blog running smoothly while I take the entire two weeks off (ahhh…)
finish my articles for Family Bliss, where I am now contributing every month
use up every last bit of food in my fridge! (I would have done a menu plan for ya'll, but I figure it's pretty random and probably nobody cares what we eat as I clean out the fridge!)
book some Dentist, Doctor and Naturopath appointments for us when we return
prepare for our 5 year anniversary coming up this Saturday! Whohoo!
make snacks for the road, like fruit leathers, granola bars, and crackers
do mountains of laundry
start editing my ebook (the first draft is complete!)
make bread (to freeze) and yogurt so there's at least something to eat when we return!
double check our baggage allowance on the plane (and do my kids car seats count as baggage? How about a playpen or stroller?)
actually remember to water all of my plants (gosh, I'm bad at that!)
clean my house!!!
probably 10 million other things that I can't remember…
Can you think of anything I might have missed? What do you usually do before leaving on a long trip?