Oh garage sales, how I love thee
Would;you rather buy;these for $16.50, plus tax and shipping…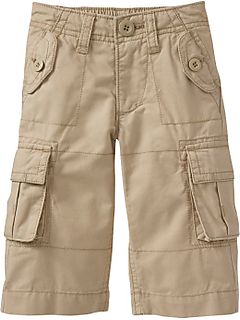 …or all of this, for $15.50 total?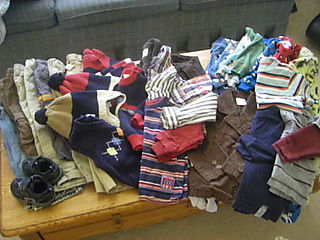 ;
In a couple hours of garage saling this morning, I purchased 6 pairs of pants (khaki, cord and jeans), 2 knit sweaters, 2 knit winter hats, 1 sweater vest, 6 warm sleepers, 3 long sleeved button up shirts, 1 tee shirt, 3 long sleeved cotton shirts, 1 corduroy jacket, and 1 pair of Striderite runners for my 1 year old son . The majority of the clothes were brand names such as Children's Place, Gap, Old Navy and Carters, and all were in great condition.
Average;cost per piece of clothing?
60 cents!
About half of them;are for this fall and winter,;and the other half;go up to size 3 and 4. My theory is that if I continually buy items for the next season (or even a year or two down the road) at rock bottom prices, I will generally have almost everything I need by the time my kids need it.;It is totally working for me!
Any takers on the retail cargo pants? I didn't think so!