Not enough and glad that He is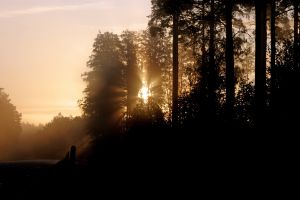 As I was weeding through old post drafts (fleeting ideas I came up with and never posted), I stumbled upon this post and the title immediately resonated with me, as it had back when I originally wrote it.
In response to a wonderfully honest post from Laura of Org Junkie back in December (When you're not enough), I had left this comment:
"Oh Laura, you are not alone at all! Despite my desire to be organized and have things simplified to be free to focus on what is most meaningful this Christmas, unexpected circumstances have come up leaving me with a long to-do list, unmet expectations, and a feeling that I just really don't have it all together. Even the things that would truly help us focus on Christ in this season have been a bit much for me to manage at times, and I have been dropping balls right, left and center.

And in a way, I am glad. Glad to realize once again that Christmas is not about me and my ability to achieve and pull it all off, or to perfect the ideal "simple" Christmas, or even to do all the right things to focus on Christ and on loving others. I can't do any of it on my own, and it's really not about me and what I can do anyways."
Reading both her post and my response again, over a month later, I feel like I'm still in that same boat. Yet again, I'm struggling to keep up, unable to do all that I want to or feel that I should be doing, a bit weary, and so aware of just how weak I am.
I realized that it really wasn't about Christmas at all, but just about the realities
of walking through life as a sinful human being, a frail and imperfect
person, a wife and mom and friend who will never have it all together,
no matter how hard I try. Then, and only then, does the full magnitude of this verse come alive with God's abounding grace:
But he said to me,
"My grace is sufficient for you, for my power is made perfect in weakness."
Therefore I will boast all the more gladly of my weaknesses, so that the power of Christ may rest upon me. For the sake of Christ, then, I am content with weaknesses, insults, hardships, persecutions, and calamities. For when I am weak, then I am strong.
2 Corinthians 12:9,10
Aren't you glad today that He is enough even when you aren't?