Celebrating New Year's with Children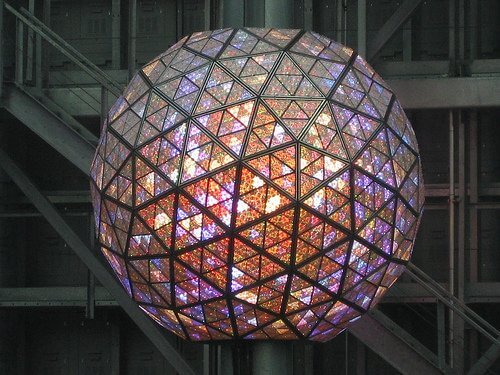 Written by Kate Tietje, Contributing Writer
If you have little kids, chances are your New Year's celebrations don't look like they used to. You probably don't go out to a party or have friends over until 1 or 2 in the morning. In fact, you might be like me – I went to bed around 10 the last couple of years! Oops. 🙂
Of course, there's also the possibility of getting a babysitter and having a nice night out anyway, especially if your kids aren't babies. But that means you have to have an older sitter (young teens probably can't stay out past midnight), which means you'll pay more…if you can find one, since many older sitters want to celebrate New Year's too! You could take your kids with you…but depending on their ages, that could be a recipe for disaster.
But all is not lost!
There are ways to celebrate New Year's, with and without your children, that are perfectly family-friendly!
1) Have a slumber party
Invite friends over for a party, but ask them to bring their kids. If you don't want kids around all night, see if you can get a teen or two to come by for a few hours to keep the kids occupied in another room. Then, prepare a place where the kids can go to sleep in your home. If they're older (over 4 or 5), you could put them in the same room; if they're younger, separate rooms are nice if possible! Just plan that they will need to go to bed by 9 or so.
Depending on your comfort level and space in your home, everyone could crash after the party; or parents could wake their children after the festivities to take them home. (If you choose to drink on New Year's Eve, please opt for the former; drinking and driving is unsafe.)
2) Celebrate New Year's a few hours early
Who says you can't count down to 9 PM or 10 PM instead, whatever the last hour is before the kids go to bed? You can end your evening a little early but still have your celebration!
3) Have a "Noon Year's Day" party instead
Get the kids in on this one! Have a party in the late morning instead of the evening. Count down to noon instead of midnight. Everything else can be the same – lots of games, snacks, watching the ball drop (get it from the internet from a previous year), drinking lots of sparkling juice, etc. Fun day, but you're not up late!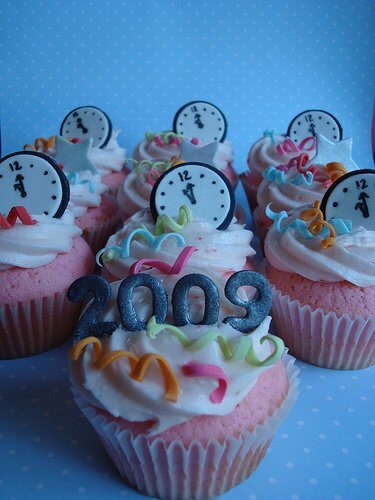 4)  Celebrate just the two of you
You don't need to have a big party to have fun on New Year's. Put the kids to bed early, then have a stay-in date night, just you and your husband. Watch a movie, have a nice dinner (by candlelight?), and enjoy each other's company. Then count down to midnight, kiss, and go to sleep!
5)  Trade nights with friends
If you've got good friends, hopefully ones you've known awhile (new neighbors may or may not work out here), take turns going out to celebrate. They can watch your kids while you party this year, and you can watch theirs next year.
Of course, you have to know the deal's still on next year, especially if this year is your turn in, which is why I recommend close friends for this one! If you don't want to wait until next year, one couple could celebrate Dec. 30 and the other Jan. 1, with both families staying home on the actual New Year's Eve (just to make it "fair," since the family going out on New Year's would have a lot more parties and "fun" than the family choosing a different night).
6)  Just let 'em stay up
Can they handle it? If so, why not just let them stay up and celebrate New Year's as a family? Some kids will do fine – especially older ones – while others need to be put to bed on time. This is totally a judgment call for each individual family. I feel like we could probably allow our almost 3-year-old to stay up, if she'd had a nap that day (with the understanding that if she got fussy, she'd go to bed). But our 17-month-old would definitely need to go to bed on time.

Celebration Tips
So how do you celebrate with kids? I think it can be really fun!
Break out the sparkling cider. Let 'em feel grown up and buy sparkling cider or juice, and serve it in fancy cups. Great for adults who don't drink, too! (We actually had this at our wedding!)
Make predictions about what the new year holds. Will the family take a special vacation, get a new pet, or add a new family member? What movies might come out? Whatever topics interest you!
Decorate 2011 calendars (or whatever new year is coming in the future). Let your kids get excited about the days ahead by creating their very own calendars!
Noisemakers and confetti! Need I say more? Kids love to make a mess, and that will help them celebrate!
Fun snacks. Serve the family's favorite meal for dinner, and lots of delicious snacks. Mini-meatballs, chips or crackers and dips, smoothies, and more! There are lots of great real food recipes in the Whole Foods for the Holidays Carnival for these types of treats!
New Year's party on TV. Let 'em watch the last minutes of the party and the ball dropping (if you're staying up), even if you don't usually watch much TV. Tonight is a special night!
Games. What can you play as a family? We loved Cranium one year (most hilarious New Year's ever!), and Scene It is also popular. There are lots of good party games, so break them out!
Whatever you choose to do and however you celebrate, enjoy your new year! Happy New Year's Eve (soon) and Happy 2011!