Natural Shampoo and Body Bars from Apple Valley Natural Soap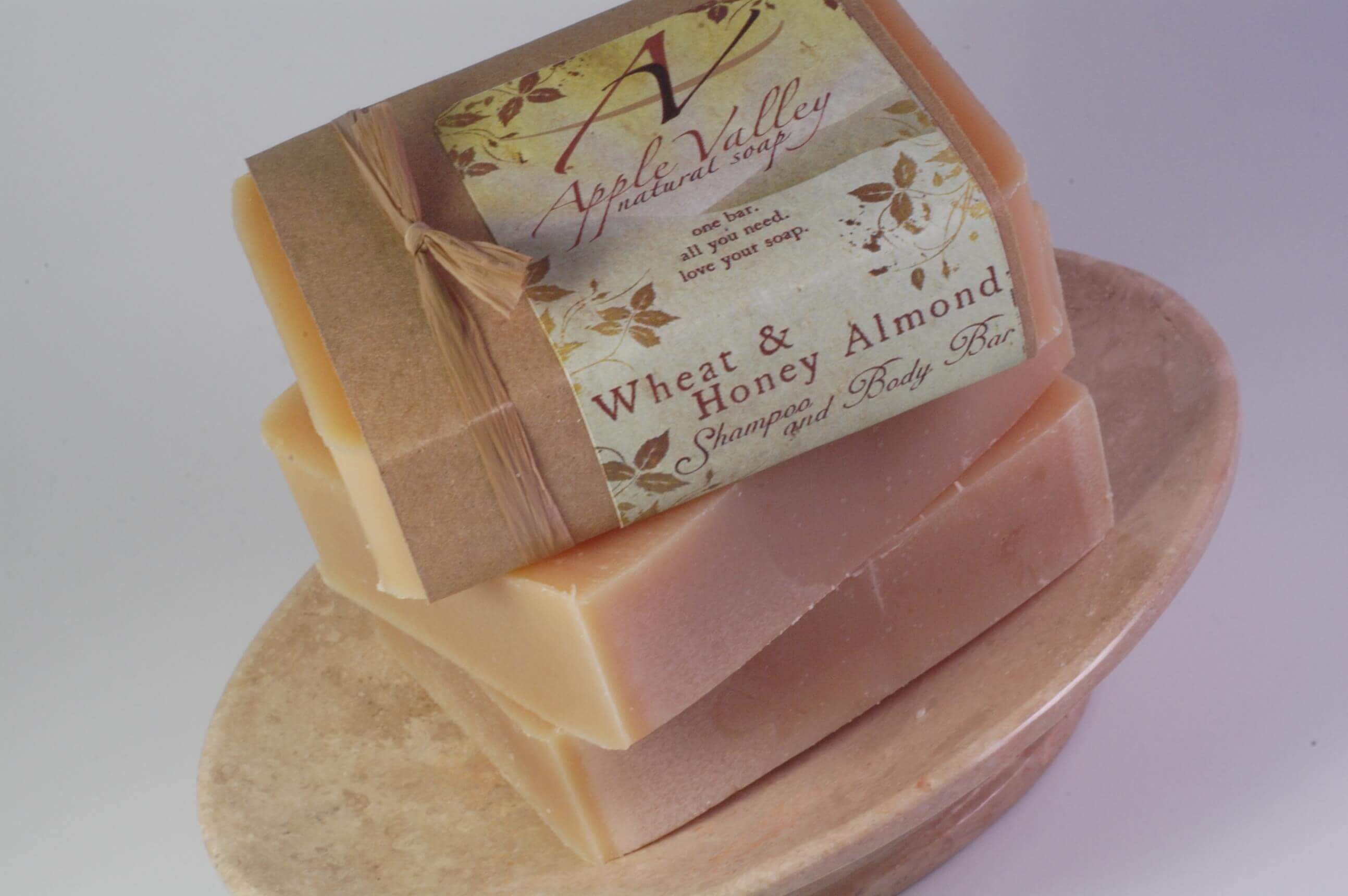 I have to let you know, I'm a bit of a natural soap junkie.
Underneath my bathroom cupboard are baskets, literally full of various kinds of handmade soaps– ones with oatmeal for scrubbing, with essential oils, with herbs, for oily skin, for sensitive skin, shampoo bars, regular body bars, soap that cleans your bathroom all by itself (just kidding on that one- don't I wish?). You name it, I'm pretty sure we have it.
With all of those soaps, you would think that it would be hard to impress me. Yet, Apple Valley Natural Soap has done just that. Why?
Their pure, gentle soaps are as nice as any other high-quality natural soap, but their prices are among the most reasonable I've seen.
They are a Christian family run business (with 10 children, who also help out!), committed to treating their customers well (like $6 standard shipping on every order), and to giving back to the community (10% of their profits go toward the local Christian crisis pregnancy center that their family is involved with).
They have these fantastic Shampoo and Body Bars, which are the ultimate 2 in 1. More on these in a minute.
Their bars are large and extra-hard because of a long curing time. What this means for you is that they don't get soft and mushy in the shower, and they last an extra long time, making them an even better deal!
All ingredients are pure, simple and natural, without any dyes, preservatives, chemicals, or detergents. Something that I can feel good about using on our family, while caring for the environment at the same time.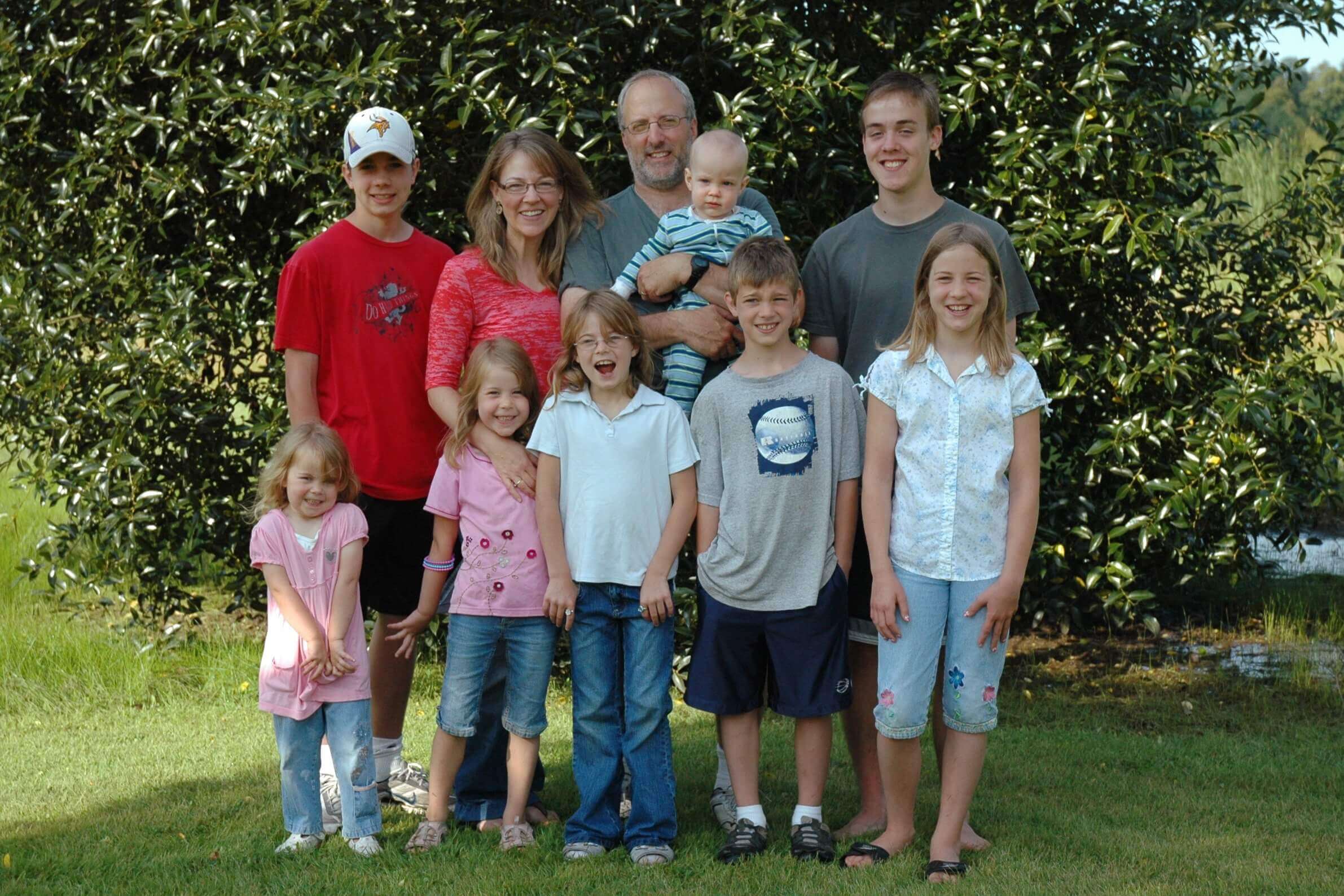 My Newfound Love for Shampoo Bars
We've been trying out a selection of bars for several months now. My favorite bars are hands down the Shampoo and Body Bars. My husband and I each took one with us to the Philippines (which was handy, because it meant we had one less thing to pack, rather than shampoo as well as soap) and I was so happy with how the bars didn't dry out our hair or skin, despite the fact that we were showering at least once or twice a day.
I've been using a shampoo bar for about 3 months now and I'm quite happy with it. I had been doing the no poo' method (using only baking soda) for several years, but my hair began to dry out and have some breakage issues. I felt that it needed a rest, so I went back to a natural shampoo instead. When I got these bars to review, I hoped that perhaps they could replace the expensive shampoo.
There was a short adjustment period (about 2 weeks, which is common with most shampoo switches- from shampoo to baking soda, etc.) during which my hair was a bit extra-oily. After that, though, it evened out and I found my hair as clean as it had been with baking soda, but minus the dryness that had developed. I still use just a small amount of conditioner some days (not always) for a little extra softness, but it isn't truly necessary.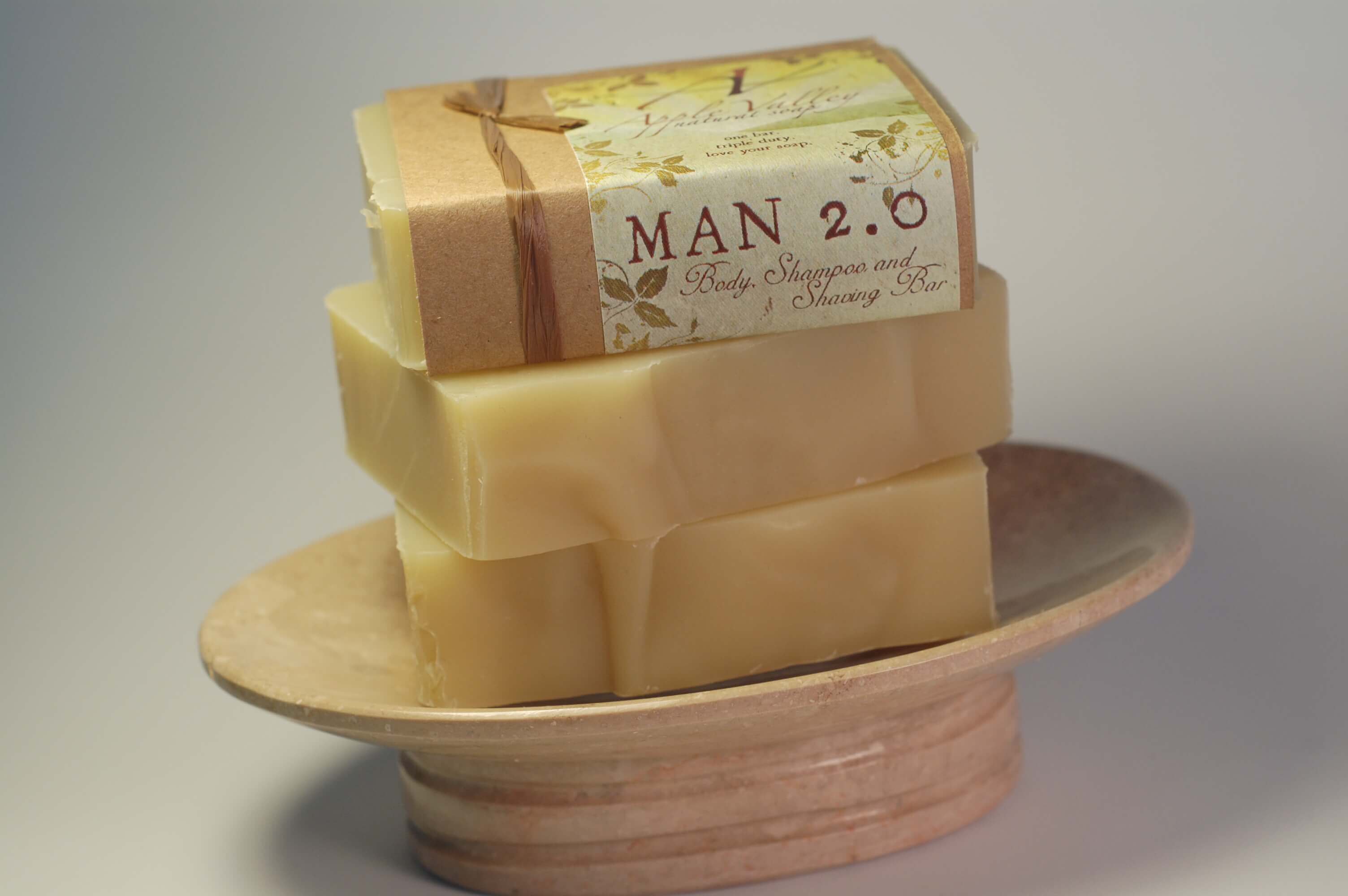 My Personal Apple Valley Recommendations:
Just for My Readers
There are a few deals that you can take advantage of right now:
FREE Lip Balm or Sample Bar: If you place an order of $20 or greater (not including tax/shipping) and indicate that you came from Keeper of the Home in the exit survey, you will receive a FREE lip balm ($2.50 value) OR a sample sized bar of their choice ($1.95 value). Note that if you want the balm, be sure to mention it in the notes to seller, otherwise the sample bar will automatically be selected for you.
Orders over $40 (product value) receive a FREE Limited Edition Lemon Marigold bar while supplies last.
The All Natural Bug Repellent is on clearance for $5.95!
Wheat and Honey Almond Shampoo/Body bar is the "Bar of the Month" and has a special discount price of $4.50 this month only.