How to Make Your Own Furniture Polish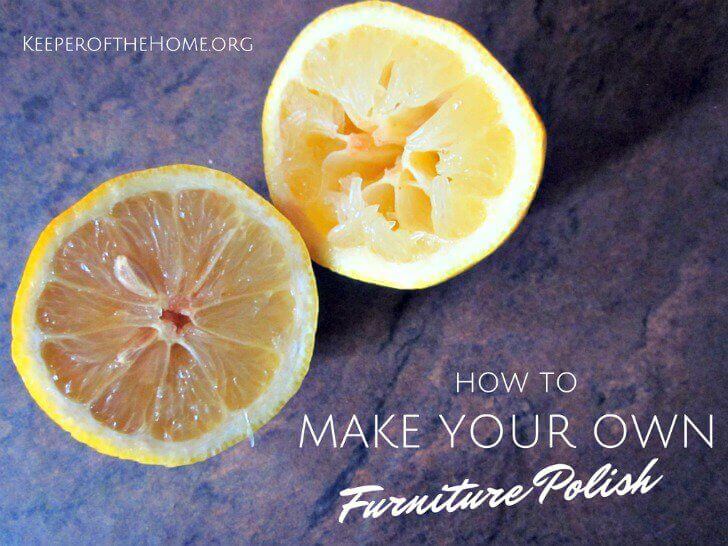 By Hilary Bernstein, Contributing Writer
Always one to look for safe and simple ways to clean my home, I was really excited to finally discover a homemade recipe for furniture polish.
For years I had used aerosol dusting sprays, simply because it was the way I had been taught to dust. Only after I started making healthier choices and greening my cleaning did I search for a recipe for homemade furniture polish.
What I found and tweaked is so.very.simple. Really.
As you start preparing for holiday get-togethers this year, try this homemade furniture polish. It takes just a moment to whip up and is completely natural. Chances are you'll never be tempted to go back to manufactured sprays!
Homemade furniture polish

Ingredients

1/8 cup fresh lemon juice (half a lemon)
¼ cup olive oil
1 teaspoon white vinegar

Method

Squeeze half of a lemon into a small bowl. Add olive oil and a splash of white vinegar.

Whisk the three ingredients together.

Rub the polish on wooden furniture with a soft dusting cloth.

To avoid an oily surface, really rub the polish into the wood. You may want to wait a few hours for any oiliness to absorb before putting objects on top of the polished wood.
What do you prefer use as a safe furniture polish?