Twelve Christmas Stories to Read to Children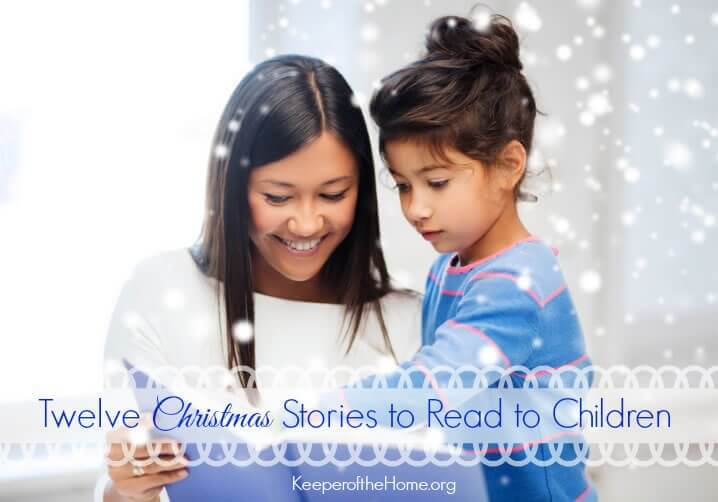 Looking for Christmas stories to read to children? Natalie has 12 to share with you today! 
By Natalie, Contributing Writer
My favorite thing to do with my kids is read to them. Chapter books are great for reading out loud in the afternoon and at bedtime (and if you read to the end, I have a couple of bonus recommendations in that category).
But the younger children find beautiful picture books especially delightful–particularly during the Christmas season. There are so many lovely Christmas stories to collect. Every year we cycle through old favorites and add two to three new ones, too. Here are some we love: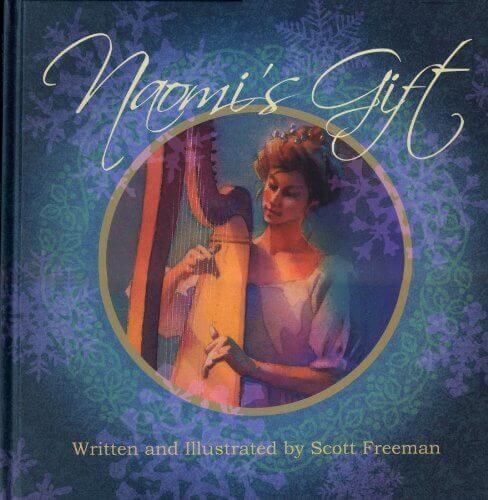 A gentle, pro-life story about a doctor who delivers a deformed baby girl and suffers from regret—until he meets up with that girl years later and discovers that all human life is precious and has purpose and meaning. All human life can bring joy. This is a story of hope and wonder rooted in a visionary understanding of God's purpose for life.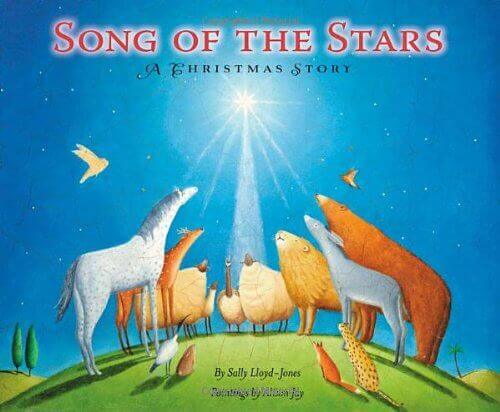 For the art work alone, this book is well worth owning. The book itself celebrates the coming of the King through the eyes of God's creation. The kids and I can't get enough of this one. We read it over and over, and every reading is a beautiful experience.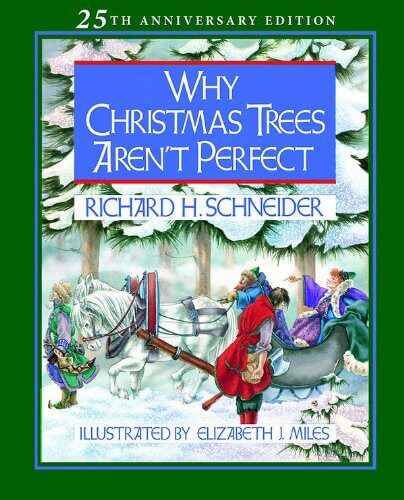 The sweetest little story that teaches children how sacrificial living may mar the outward appearance, but is, in the long run, the more beautiful way to live. It also makes finding your next Christmas tree a magical experience.
And if you're like me and have an artificial tree, this story will tempt you to throw it out and embrace the mess and hassle of a real one. Lovely, soft pictures capture hearts and imaginations.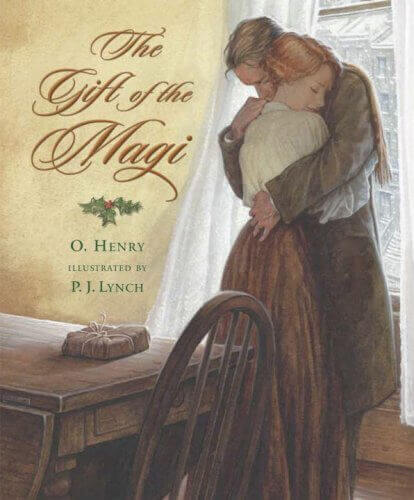 The Gift of the Magi by O. Henry and Illustrated by P.J. Lynch
This is the classic story you remember from high school, complete with large, unusual words, but captivatingly illustrated by Lynch. In spite of the fact that the prose is sometimes over their heads, my little girls beg for this one.
Their ears are hearing words laced together artistically, and that can only give them an appetite for excellence and enrich their spirits. Let me reiterate: the pictures are fascinating.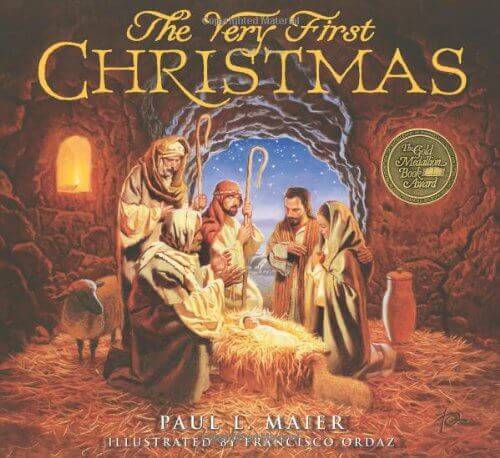 Gorgeous, realistic pictures and a text that not only gives a faithful telling of the Story but also gives some informative background through a narration provided by a mother's dialogue with her son. The fact that THIS Christmas story is not fantasy, but HISTORY, is artfully made. I love that.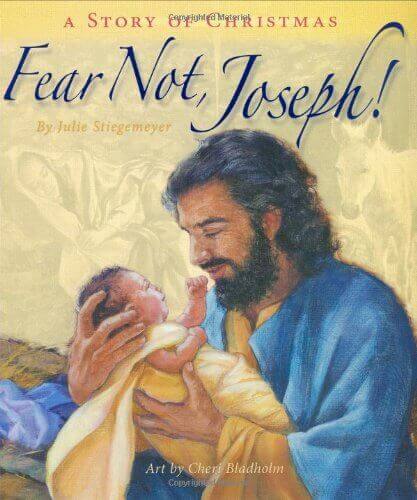 The Christmas Story uniquely told through the eyes of the man who raised the Son of God. Again, the illustrations are realistic and lovely to look at.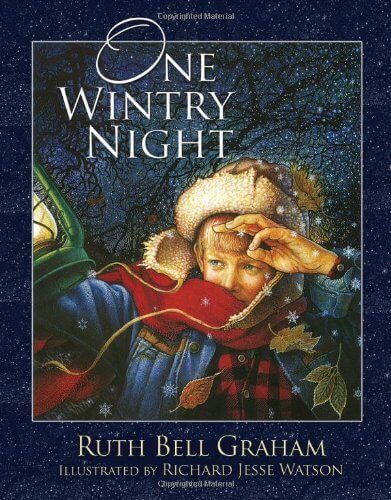 This is a longer book with short chapters and interesting art work. The thing I love about this one is that it tells THE WHOLE CHRISTMAS STORY from the VERY BEGINNING. Creation.
The author uses the back story of a little boy who gets lost in the woods and stumbles upon the cottage of an elderly lady. This woman then narrates to the child the story of God's creation of mankind, man's fall into sin, and God's active pursuance of man to salvation.
If you are looking for a resource that explains how all the pieces of the Bible fit together and point to Jesus Christ—look no further.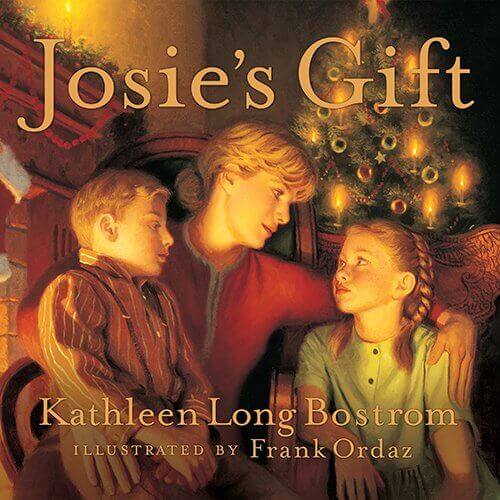 Josie's Gift by Kathleen Long Bostrom
My little girls adore this book about a little girl's first Christmas after the death of her beloved father. This endearing story takes place in a farming community during the Depression.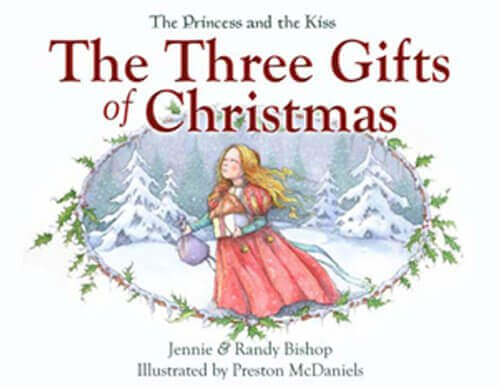 This is a new one for us last year, and I'm so glad we purchased it! It has an audio CD that comes with the book, and the kids love listening to the narrator tell the story while I turn the pages.
A little spoiled girl discovers that gifts are not as satisfying as she once thought. One Christmas she is given only three special gifts. She first thinks that it will be the dullest Christmas of her life but soon discovers that it really isn't in receiving, but in GIVING, that true, lasting joy is found. This one is both meaningful AND fun.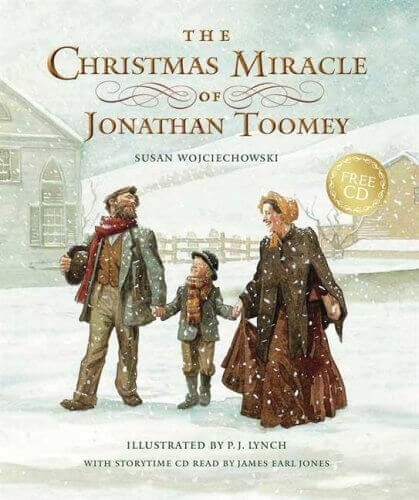 Another favorite that comes with an audio CD and is illustrated by the amazing Lynch (The Gift of the Magi), this book is a Christmas classic in our family.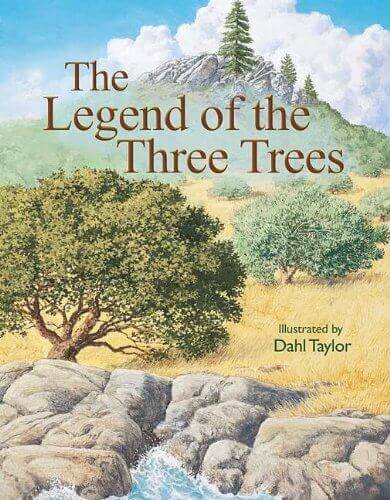 There are several renditions of this legend, but this one came recommended to me. Three trees surrender to God's plan for their lives and each play a part in the life of Jesus Christ.
Obviously it is not a true story, but it teaches the valuable lesson that God loves and uses all of us, regardless of our background, ability, and physical make up. We may not do everything we dream of doing, but if we do what God calls us to do, we will have lived life well.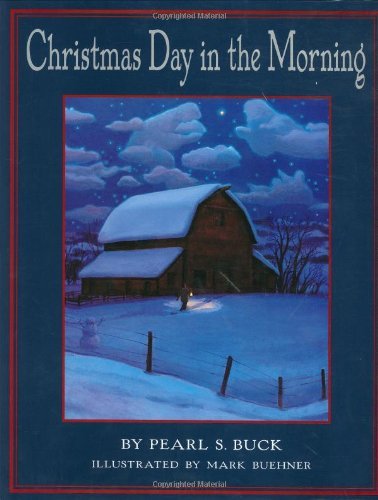 Another classic Christmas story about an old man reflecting on his boyhood and his love for his father. Precious. Precious. Precious.
Read Alouds
What's more cozy and memorable than curling up together in front of a fireplace or on a big queen sized bed and listening to Mom or Dad read aloud? You can close your eyes and get lost in a captivating story. Here are some Christmas read alouds to consider: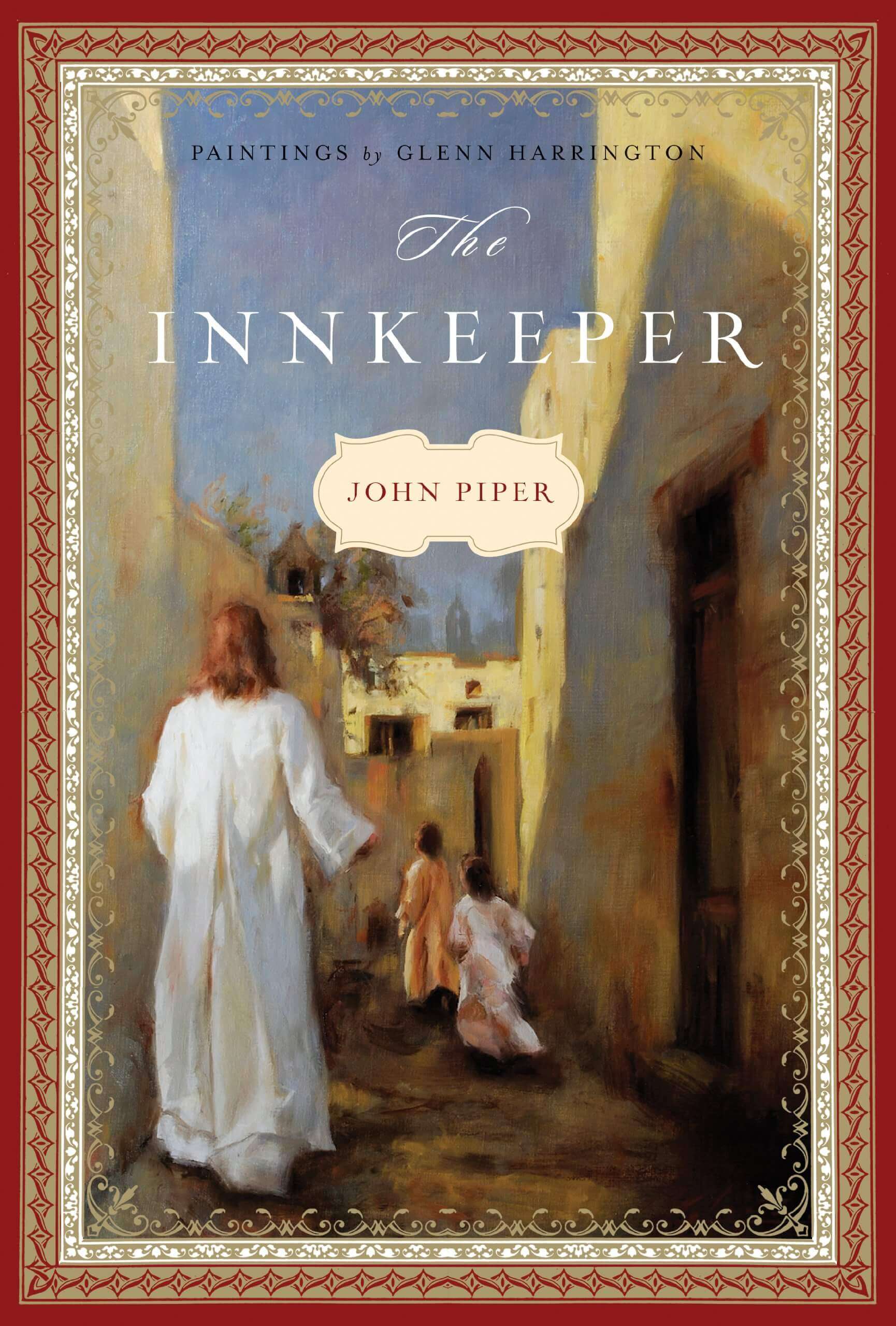 This is one of the most profound looks at the problem of suffering. I remember when Piper read this poem to his congregation many years ago.
It was unforgettable.
So when the poem came out in book form, we had to have a copy to read to our children each year. If you don't already have a copy of this, you really must get one.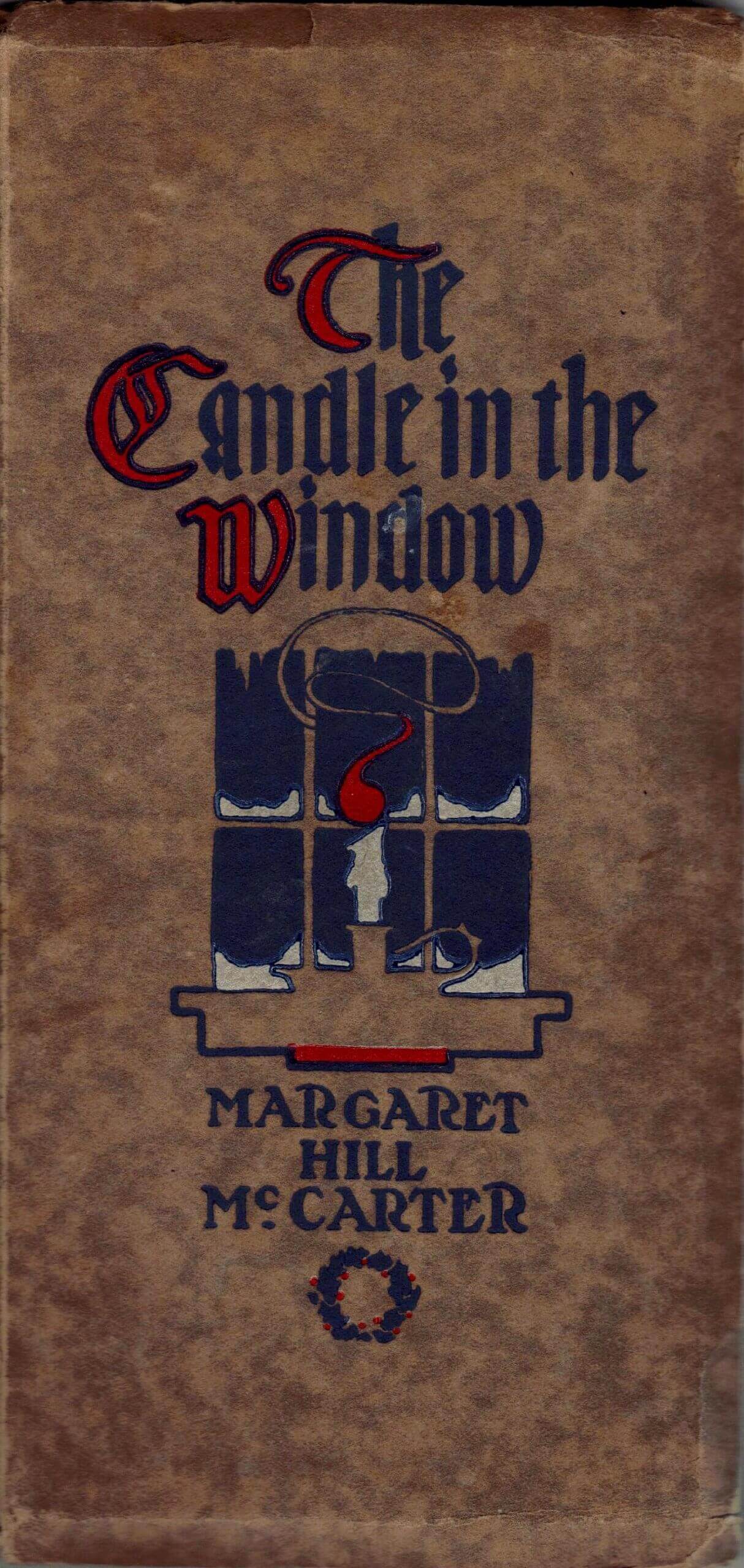 A mail carrier spins a tale of his best Christmas ever. You can also get this in a new radio drama format from Lamplighter publishing.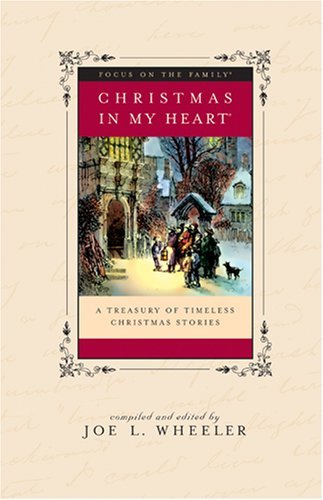 There are 22 of these, and they are hard to find. Each book has several beloved Christmas stories that have been passed down over the generations. You can purchase some of them through the link above, and you may be able to find used copies on Amazon. They don't go in any order. Each book is just another collection of stories. We only have volume one, but we re-read some of the stories every year.
What are some of your favorite Christmas stories you read to your children each year?
Disclosure: There are affiliate links included in this post.