Forum Highlights: January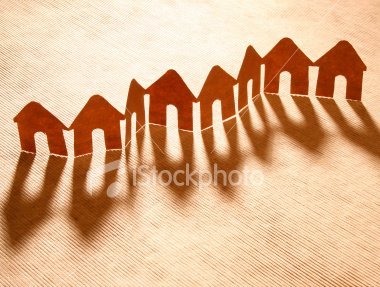 Oops, I skipped December! So now it is definitely high time that I let you know about some of the fantastic conversations that have been taking place and questions that are being asked and answered in the Keeper of the Home community forum!
For those unfamiliar with the forum or who aren't members yet, you can learn more about my vision for the forum. To take a look through the forum you can click here, or visit the link in my navigational bar above, or try checking out some of these topics below, to help you get a feel for what it's all about. The forum continues to grow each week with new members signing up and though I don't get to visit and chat nearly as often as I would like, I always find many interesting new topics and conversations happening each time I make the rounds!
Nutrition- Help with getting hubby on board!
Recipes- Tasty Amaranth and Quinoa Recipes
Recipes- Liver! How do you eat it?
Recipes- Zero energy cooking… without a stocked freezer
Preserving- Pressure Canning and Weston A Price
Food Allergies and Sensitivities- Gluten allergy… help needed!
Cloth Diapering- Yeast Infection and the Cloth Diaper
Mama Cloth- Where to get waterproof fabric
Household Cleaning- How do you treat stains?
Household Cleaning- Wool dryer Balls or methods to cut static cling
Personal Care/Beauty Products- Any good homemade shampoo recipes?
Personal Care/Beauty Products- Natural face cleaning… is it working for you?
Decorating (Frugality)- How to make a home feel homey
Encouragement for those who are tired and weary- Feeling like I need a "break"- what do I do?
Encouragement for those who are tired and weary- How do you cook with an infant in the home?
Training and Discipling (Mothering)- Heart change or avoidance of punishment?
Training and Discipling (Mothering)- Outlasting a toddler
Organic Gardening- Favorite place to buy seeds?
Organic Gardening- Getting your money's and time's worth out of the garden
Sustainable Living/Going Green- Clothes that cannot be donated/repaired, etc.
Home Educating- book recommendation? (on raising Godly daughters)
Curriculum (Home Educating)- Curriculum for prechoolers?
Tips for those with little ones (Home Educating)- Help w/a daily schedule/routine with a 2 year old
There you go… just a little taste of what's going on in the forum. I always have such a hard time narrowing down the topics I share with you, but can you see why? It's good stuff! Thanks, ladies, for all that you share to make this forum fantastic!
One last housekeeping item. In order to keep the forum squeaky clean and as spam-free as possible, I have had to move to a system of personally approving each new member myself. While this works wonderfully for keeping out the spam, it means that you might have to wait a day or so for my approval to come through, or as much as 3 days if it comes into my inbox on a Friday or Saturday. I hate to do this and make you wait when you're eager to start using the forum, but please know that I'm doing it so that we can all continue to enjoy the forum minus ads, yucky pictures, etc, etc. Thanks for your understanding!