(Summer Giveaway Week 2013) Win a 4-Tray Excalibur Dehydrator from Cultures for Health ($130 value)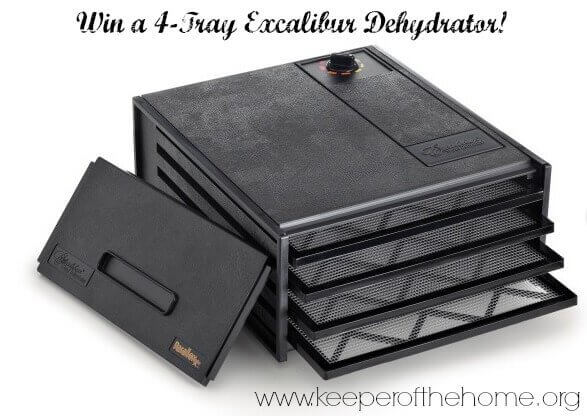 When I first became passionate about healthy living, one main thing changed: I was making so many things myself! From chicken broth to hand soaps…It was obvious making things from scratch was not only healthier, but also much more cost-effective. But while it's totally worth it, it's not always easy.
That is why I so appreciate companies such as Cultures for Health!
What is Cultures for Health?
Cultures for Health is a terrific resource for naturally-minded moms who want to save money by creating healthy foods at home. They offer grain mills, yogurt makers, fermentation crocks, and a wide selection of starter cultures.
They don't just offer products, though – they also educate. Their site is a terrific resource on fermenting, cooking, and real food, offering how-to-videos and expert articles on everything from pickle-making to cultured recipes.
They also have a new line of cheese-making kits. They offer starter kits to make Goat Cheese, Italian Cheeses, Paneer, Queso Blanco, and many more!
If you're a veteran or novice at fermenting foods, you'll be interested to know Cultures for Health offers a set of free ebooks for making fermented foods such as yogurt, sourdough, kefir, and more. These ebooks are available to anyone who subscribes to their newsletter.
This week we're giving away one of their terrific products – the Excalibur 4-tray Dehydrator (a $130 value). It's hard to imagine a homemaker who wouldn't love this an incredibly versatile kitchen appliance.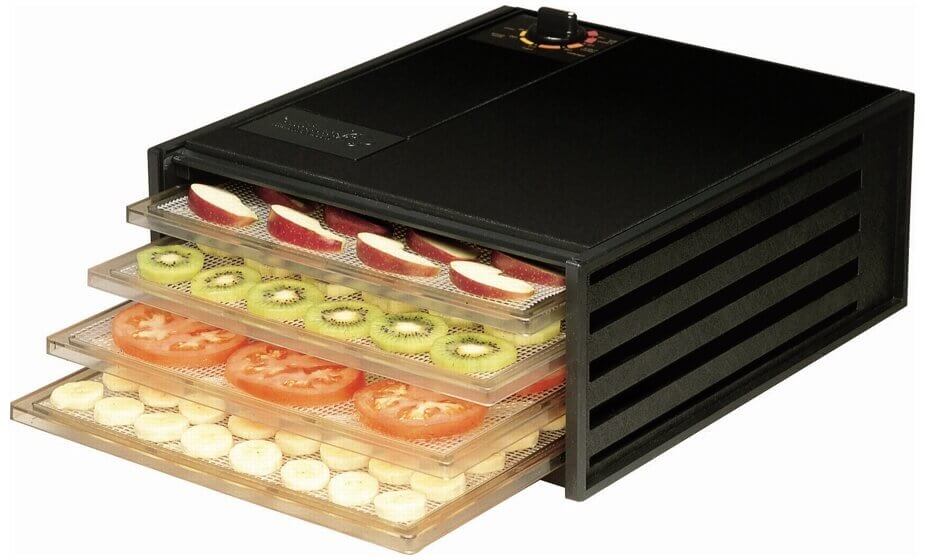 What can you do with the Excalibur Dehydrator?
dry vegetables from your garden (beans, tomatoes, etc.)
make yogurt
dry fruits – raisins, berries, bananas, apples
dry herbs for cooking
make fruit leather
allow bread to rise
dry sprouted grains for flour
dry greens such as kale and lettuces (to produce a green powder to add to smoothies!)
I was recently browsing the dried fruits at my local specialty shop, and while they all looked amazing, I couldn't believe how expensive they all were! How handy to dry your own fruits and vegetables all year long!
This particular dehydrator model from Cultures for Health is BPA-free, has an adjustable thermostat, and is energy-efficient (using only pennies of electricity per hour).
I'd love to use the yogurt starter cultures from Cultures for Health, and the Excalibur dehydrator, to make my own coconut yogurt. In our home we deal with allergies to milk, and store-bought coconut yogurt is simply a luxury we can't afford.
Now is a great time to stock up on these yogurt cultures. Right now Cultures for Life is offering 10% off Starter Cultures when you use the coupon code: KOTH2013 (expires on August 31, 2013).
Would you like to enter to win an Excaliber Dehydrator?