Embryo Adoption: A Unique Option to Give a Child Life
Guest Post Written by Erin Odom
Although Tiffany and Micah Childs have two biological children, the couple has always felt led to adopt. But the costs and steps necessary to go through an adoption agency were overwhelming.
"Lord, if this is for us, you need to make this simple," Tiffany prayed.
And God answered in a way the couple would have never imagined.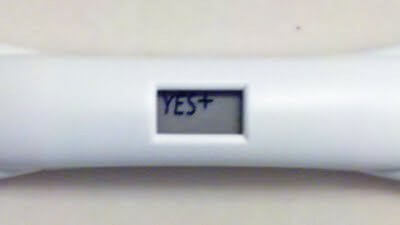 Image courtesy Tiffany Childs
Giving God Glory through Embryo Adoption
Tiffany and Micah have been friends of mine since high school. When I saw on Tiffany's Facebook page that she was expecting triplets through embryo adoption, I was intrigued–and felt compelled to spread the word about this little-known ministry to "the least of these."
With the increase of in vitro fertilization (IVF), there's been a worldwide influx of fertilized eggs that parents must decide to discard, donate to science (and therefore discard) or give up for adoption.
Adoption is the only option for these babies to have a chance at life.
As a Christian, I believe that life begins at conception–meaning each and every one of these embryos is a real person. The Childs family feels the same way.
"These babies are made in the image of God and they deserve a chance to live," Tiffany said. "They deserve all the things we can provide for them, which is, in the very least, a chance to live. To call a child a child even in its earliest form honors God and brings glory to Him."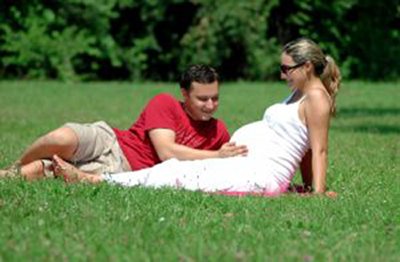 Image by simmbarb
Counting the Costs
Of all types of adoption, embryo adoption seems to be the easiest as far as paperwork and legalities go.
Because the medical community and government don't see embryos as life, Tiffany explained, they are not protected as such and are merely considered property.
"It's very easy to adopt," Tiffany said. "You just have to get a transfer of property."
Once Tiffany was diagnosed pregnant, her health insurance kicked in to cover the pregnancy. And her and Micah's names will be listed as the parents on the babies' birth certificates.
Compared to many domestic and especially international adoptions, embryo adoption can be more affordable. Each "transfer" or adoption of embryos can cost as low as $4-$5,000 if going through a private clinic. The downside is that not every transfer results in a pregnancy.
Tiffany encourages families to seek the Lord's guidance in adopting–and to count the costs.
In less than a year, the Childs have lost 7 babies. The first two babies didn't grow once in Tiffany's womb. Three didn't make it through the thawing process, and the last two again didn't make it once transferred.
It was heartbreaking.
"But knowing that those children are with Jesus and no longer frozen is a lovely, precious thought," Tiffany said.
Tiffany is due with her triplets April 6. Even the fact that she is expecting more than two babies is miraculous. Doctors implanted two embryos–but one split into identical twins. There was only a 1 in 10,000 chance that would happen!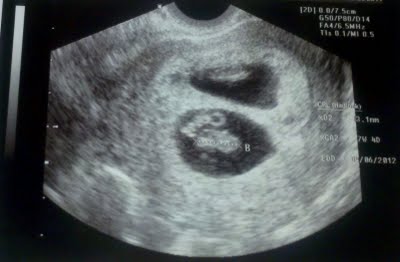 Image courtesy Tiffany Childs
Rebecca's Story
After I started working on this post, I received a comment from one of my Humbled Homemaker readers–a new mom of triplets. I checked out Rebecca's blog, and I got chills when I realized she and her husband had adopted the babies as embryos!
Rebecca and Doug Walker have one biological daughter, but they suffered infertility for 8 years before finding out about embryo adoption. They saw it as the answer to so many of their prayers: it was more affordable than conventional adoption, it would allow a pregnancy to help heal Rebecca's severe endometriosis and it would hopefully result in the child or children they longed for!
"When most people think of adoption, they think of adopting babies or young children," Rebecca said. "I once had someone ask me why I didn't adopt a child that was already alive. For my husband and I, we believe that these embryos are lives! Whether a child is running around at a orphanage playground or frozen in a vial in a doctor's clinic, he/she needs a mom and a dad to love them and teach them about their Creator who wants to be their Savior."
The Walker's triplets are now three months old, and the couple–and big sister Audrey–feel immensely blessed.

Image courtesy Rebecca Walker
What about you?
Interested in embryo adoption–or perhaps donating your embryos if you've had IVF in the past? Check out these resources:
Had you ever heard of embryo adoption? What do you think about embryo adoption?