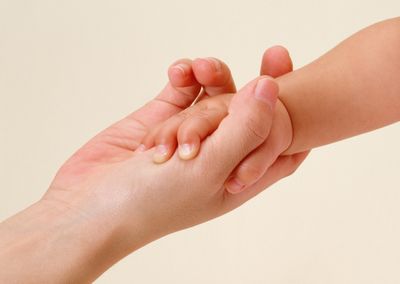 For those who missed it, last week I shared the first part of a series on Eczema.

We've talked about some of the causes. Now, what can be done about it?
Obviously, one of the
first concerns is to bring down the level of discomfort. As an eczema
sufferer myself, I understand this well.
For me, my eczema comes in two
forms- in extremely dry, cracked and bleeding fingertips (that barely
feel like skin anymore- electronic sensors that respond to the touch of
a finger sometimes will not register when I touch them!). The other
form is in very itchy, scaly, red patches along the sides and bases of
my fingers and the upper part of my palms, with very small fluid filled
bumps that develop. It is not fun, so believe me when I say that I
sympathize and feel your pain! 🙂
A few basic things that have brought me (and my kids) comfort and just might help to bring some relief to you and your loved ones as well:
Constant moisturizing.
One of my current favorites is coconut oil. Yes,
the stuff I cook with- it only takes a very small amount and it has
anti-bacterial qualities. It rubs in well, isn't particularly greasy and really does feel good on the skin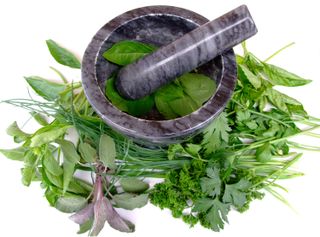 I also use a wonderfully soothing
Calendula/Chickweed herbal cream that my naturopath recommended for my
son, but I found it so helpful that I started asking for my own. Most
health food stores carry some version of a Calendula cream, and here is a link
to a homeopathic one I found on Vitacost. It even helps, though, just
to use any more natural lotion (try to avoid chemicals, fragrances and
color as much as possible) to keep the skin more protected and comfortable.
Aloe Vera is another great and simple choice. You can either use it straight from the plant, or buy a high quality gel. I have used JASON's 98% Aloe Vera Gel, though I am hoping to get myself a plant, because I would prefer to just use it that way.
Another homeopathic cream that I haven't used in a while, but I
found very helpful as well, called DermaMed. It's a little bit pricier,
which is why I don't buy it often, but check out the website
and you can see what it contains and why it's effective. I really did
find this cream to be so relieving on my worst days. I used the
All-Purpose, but they have several other types for specific conditions.
Avoid hot water and too-frequent bathing.
I know there are lots of you out there who are cringing at those words- not shower everyday? Ditch my kids nightly bath?
In my experience, the more I avoid water, especially hot water, the better. Limiting my showers (I do every second day) and also my kids baths is very helpful. In fact, my daughter in particular seemed very sensitive to the chlorine in the shower, but once we cut her baths/showers down to twice a week, things really cleared up. Part of the issue is that the warm water opens up the pores in our skin, and the heat also releases chemicals such as chlorine that are in the water. This means that chlorine and it's other buddies have very easy access right through our skin barrier, and this is not a good thing!
I am also adamant about using rubber gloves for all household cleaning, dish washing, etc as well as gloves for gardening. Even though I use natural cleaning products and do my gardening organically, there are still so many things that can irritate already tender, dry or itchy skin. Since I already struggle with eczema on my hands, it only makes sense to protect them as much as possible, so that I don't exacerbate what's already going on.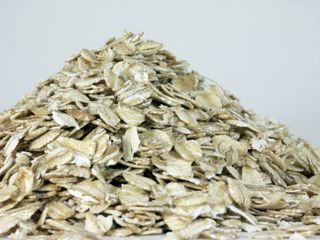 When you do bathe…
(See, I still recommend bathing 🙂
There are many things you can add to a bath, that will help to soothe and nourish that dry, itchy skin:
Evening Primrose Oil – Just pop open a few capsules into the bath, as this oil is particularly soothing for eczema and other forms of dermatitis
Olive, Almond or Coconut oil– A few teaspoons will help to add moisture and softness to dry skin
Oatmeal– Traditionally known for soothing itchiness and calming down inflamed skin, it's a bit more effective if you grind it up in your food processor or coffee grinder first, rather than just dumping in the flakes
Baking Soda– Isn't it amazing just how many different uses baking soda has? Sprinkle some in to relieve irritation and itching plus add softness to skin
Essential Oils– A few drops of any of these oils can be helpful, as they are all noted for healing and soothing skin conditions: Rosemary, Chamomile, Hyssop, Pine (note- avoid rosemary if pregnant)
Those are just a few of my suggestions for relieving some of the discomfort that goes along with eczema and other skin conditions. Next, I'll begin to talk about some ways to address more of the deeper issues with long-term solutions.
What are some of the best, natural ways that you have been able to bring relief to eczema?