Questions to Ask Before Choosing Between Natural and Conventional Treatments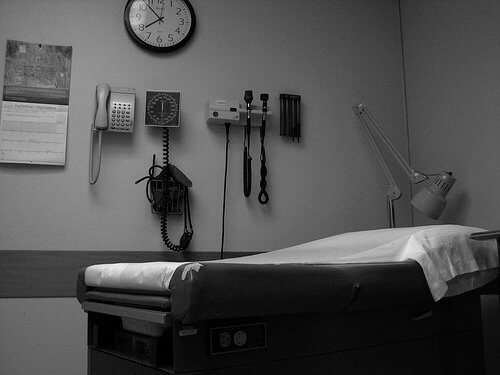 Going to the doctor just isn't something that we usually do in our family.
Our journey of learning to treat many of the sicknesses or symptoms that we experience (and realizing just how simple, affordable and effective these natural treatments really are) was a big motivation behind this month of home remedies and natural illness prevention that's been happening here this month.
However, although I do not have a high degree of trust in doctors and conventional medicine, there are the odd times when we feel that it is the right decision to consult with our doctor or to (very occasionally) accept a prescription medication. For all of my stubbornness and independence when it comes to maintaining our family's health, I don't honestly believe that doctors are the enemy.
These occasions require much thought, prayer and consideration for us and are not taken lightly, but yet we do count ourselves blessed to live in a time and place where such medical treatment is available to us when it is truly necessary.
Questions You Might Want to Ask
Below are some of the questions that we typically ask ourselves as we consider whether we can treat an illness ourselves, or whether this situation is one of those that would warrant the consideration of choosing conventional medicine:
1. Have I prayed about this (both for healing, and for wisdom)?
2. Is this a practical area where it just makes sense to use conventional medicine (an accident, a broken bone, poison control, etc.)?
3. What types of natural alternatives could we potentially use in this situation?
4. Do I have the necessary knowledge/skills/resources to treat this issue?
5. What might be the risks of choosing to go the conventional route (side effects- both short and long term)?
6. Are there any risks of attempting to treat this ourselves? Could this situation get out-of-hand or become very serious or life threatening?
7. What are my limitations? Do I have the time, money and availability of supplies to properly treat this?
8. Am I just being stubborn? (Yes, this is a necessary question, at least for me!)
What are the things that you take into consideration before making a choice between alternative and conventional treatments?
Image by brittanyg