Day in the Life: Rachel (Busy Mom of a 3 and 5 year old)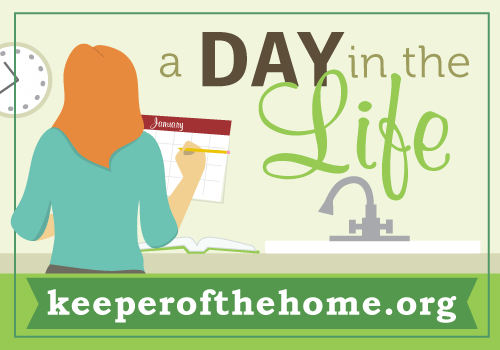 Written by Rachel, Contributing Writer
I am 30. This might be young to some while older to others, and even though age isn't significant in motherhood, at 30 this year has been the hardest year of my life.
Although I would like to give you my "ideal" scenario day, this is my life… for now and sometimes the day that I think would be better if x, y, and z, I know the Lord is preparing my heart for something beyond my dreams!
God can do anything, you know—far more than you could ever imagine or guess or request in your wildest dreams! He does it not by pushing us around but by working within us, his Spirit deeply and gently within us. Ephesians 3:20 Message Bible
This year I went from being a stay at home mom to a working mom and now a part-time working mom with the intentions of being a stay at home mom once again… while going through a much awaited upon vision from the Lord, pregnancy losses, starting a new adventure in homeschooling and growing in the Lord more than ever before.
I have 2 types of days, the working ones and the non-working ones, not including weekends, which sometimes are working days and most of the time are family days. Also, this year we enrolled our kids at a University Style school, meaning they go to school part-time and homeschool part-time. We just started our first year, Pre-K and K and we are all enjoying it.
Working days
With a huge life changing mission comes much "blood, sweat and tears" and although there hasn't been any blood, this year has shown me that with diligence, sacrifice and hard work, you can really help change peoples lives.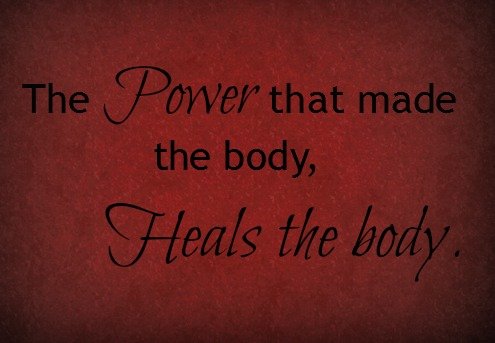 You see, God created you with the most incredible ability to heal yourself. When your little child gets a scrape, what do you do? You clean it, put a band-aid on the wound and after a couple of days the boo-boo is all better.
Well, many people have no direction or go in the wrong direction with regards to health. Owning a wellness clinic means a few things: we don't live by the world's rules of health, we create an environment that welcomes the healing spirit of God and we travel the country to learn the latest protocols in natural healing. We literally see miracles happen weekly and the cool thing: God gets the glory.
Working days consist of all kinds of things, mostly work at the office, greeting friendly faces, showing patients how to do the spinal exercises, etc. Sometimes we have workshops, sometimes recipe nights, sometimes public events and sometimes life-changing nights in regards to health, and most of the time we have our kids alongside us in this journey.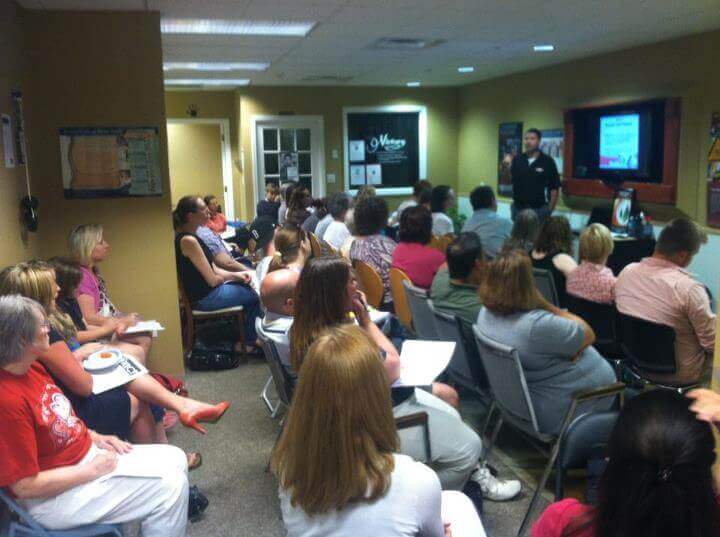 My workdays are Tuesdays, Thursdays and Fridays, and sometimes the other days of the week and look something like this:
Mornings: Roll over to hit snooze on my alarm clock, then again and possibly again. Wake up, go into each child's room, attempt to wake them, brush my teeth, go back into the kids' rooms to really wake them up, tell them to get dressed, brush their teeth, go downstairs to quickly eat breakfast, get in the car and drive them to school, drive back home, maybe exercise, clean, work on my blog, etc.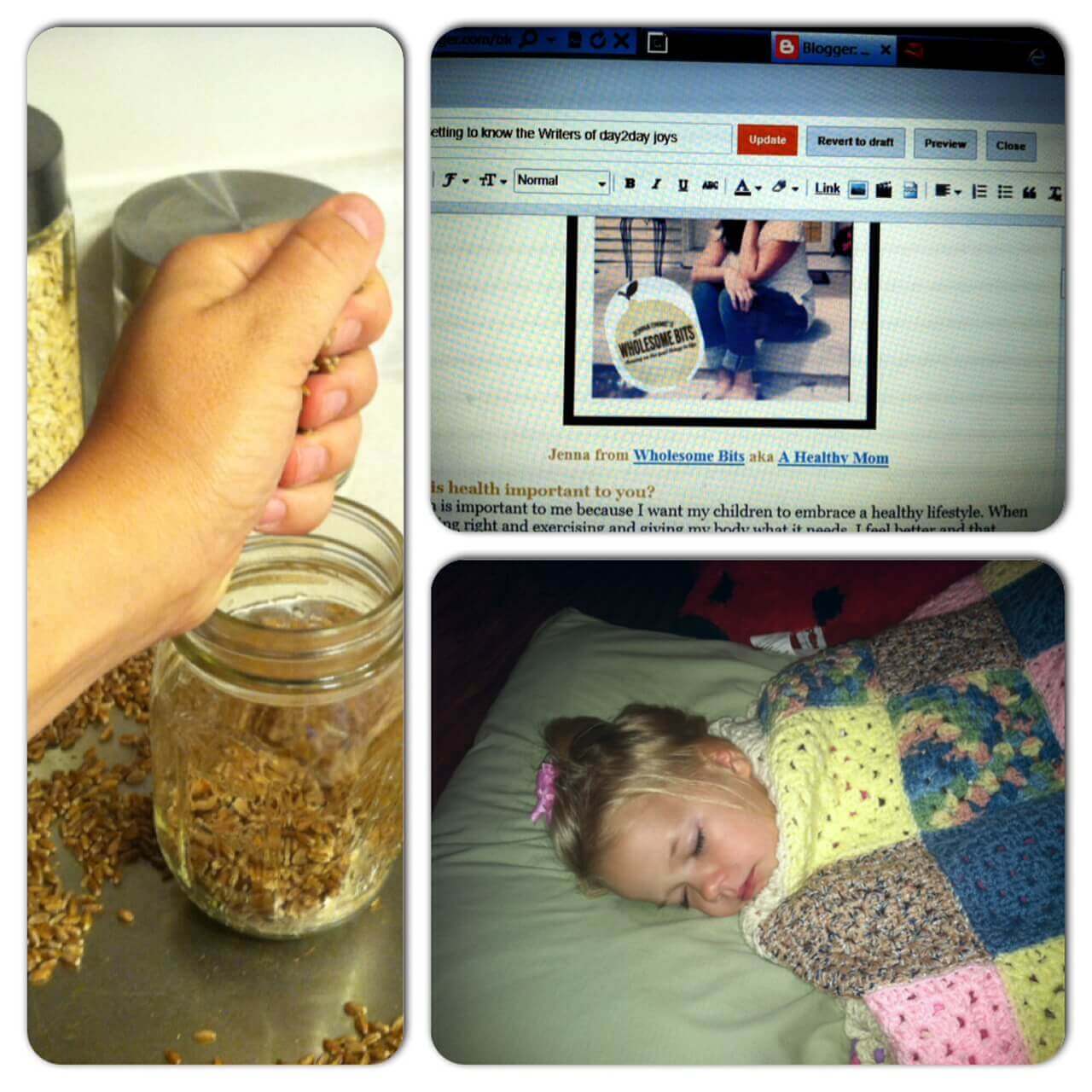 Afternoons: Go pick up kids, talk about school in the car while eating a snack (it's a 15 minute drive), get home and kids' change clothes, take a nap or rest. While they're doing that I will get some things ready for work, clean, prepare an easy dinner, or quiet time, and lately sprouting grains, then I wake kids up (usually by carrying them to the car), drive to work, and work. Thankfully, we don't have to be there until 3:30pm.
Evenings: After work, we usually get home late. We will scramble some eggs, serve something that was prepared in the crockpot, or heat leftovers up in a pan. Then we eat, get kids ready for bed, pray, sing Jesus Loves Me, and give them a kiss goodnight. My husband and I unwind by facebooking, talking, recently reading Love & Respect by Dr. Emerson Eggrichs or watch TV, then go to bed. On workdays, we are all pretty wiped out.
Fridays are a little different, we work the morning/afternoon shift and leave around 1-2pm. Then we get to enjoy our day, and my husband comes home around 6pm. We usually have a family night consisting of homemade pizza and a movie or an activity.
Non-Working
The non-working days, I breathe a sigh of relief, this means I can wrap myself up in my kids, cleaning and any other duties that need to be done.
My non-working days are Mondays and Wednesdays and it wasn't too long ago that everyday was a working day.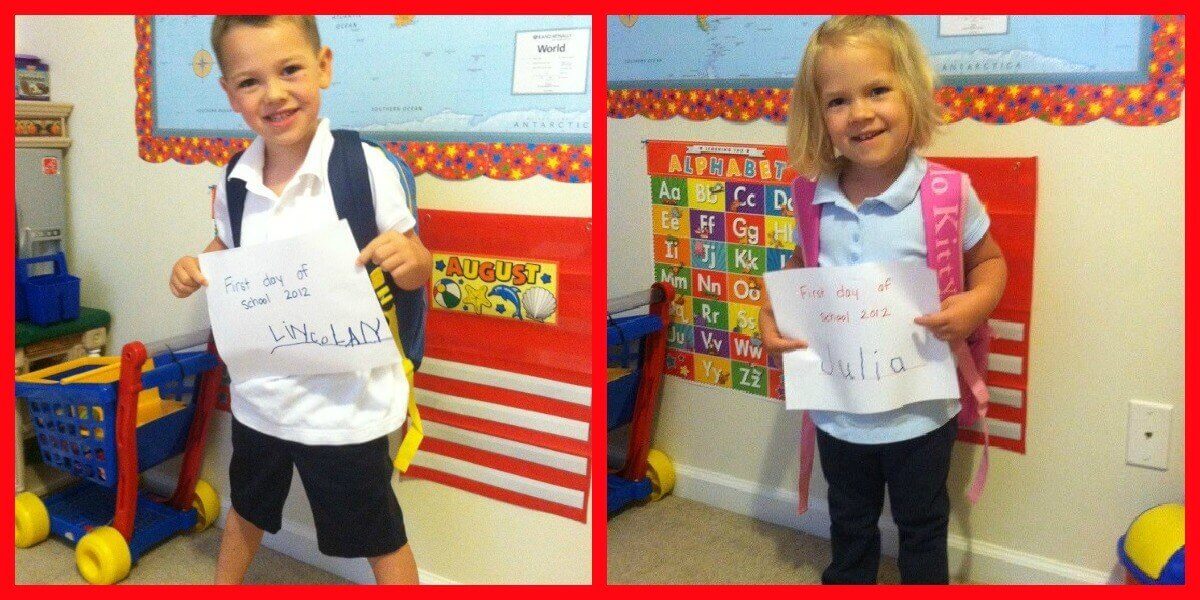 Mondays are our homeschool days. We will wake up a little later, enjoy our morning with breakfast then start school around 9-9:30am. The amount of book work is very limited since we are in the early years but we do many other activities such as math with manipulatives, reading books, watching videos about the subject we are learning about, puzzles, and other activities. After our school time is over, we might bring a picnic to the park and play, or just play at home.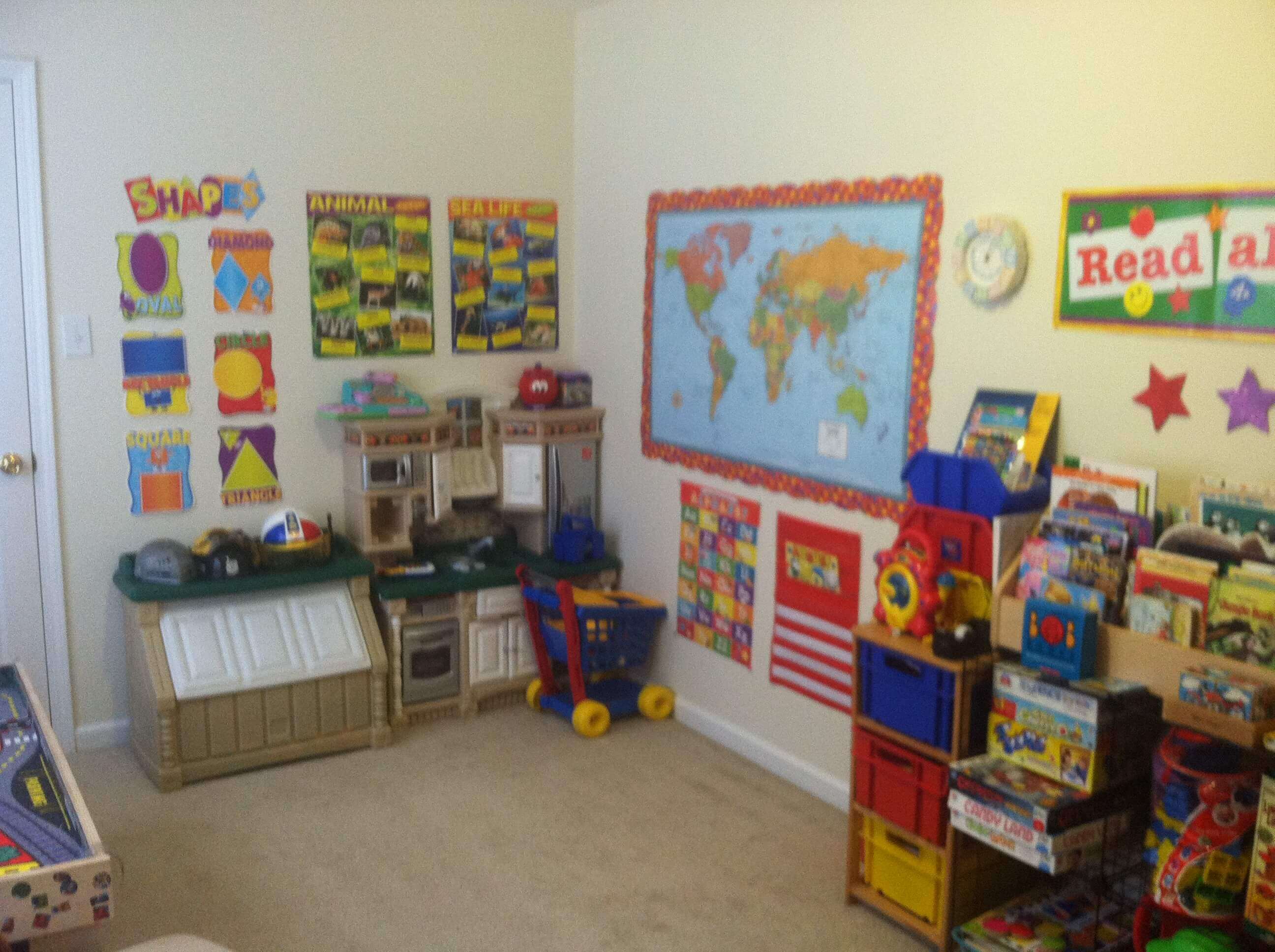 While the kids have a rest/naptime, I will work on a chore like washing laundry. The basket sometimes gets full and doesn't get put away, I'm sure you can relate! I'll do the dishes, vacuum, clean our rooms, etc.
After nap, I will prep dinner, go outside for a walk, finish any errands that need to be done, have fun in the playroom and wait for my husband to get home. We will eat dinner together and many nights he will have to go back to work, I will put the kids to bed.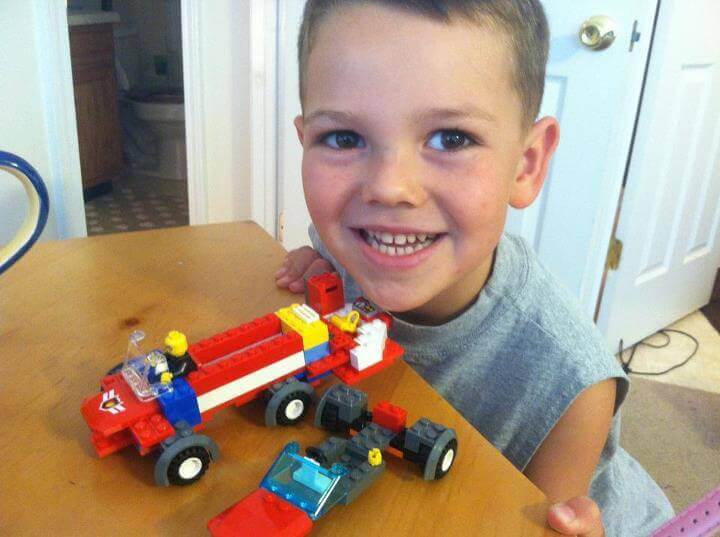 Wednesdays are take kids to school days. The morning and afternoons look exactly the same as the workdays except the evenings are just like Mondays. I know, is it ever confusing but somehow we stay on top of it.
A little secret… I am not a very scheduled person but somehow manage! So cut yourself a little slack if you don't have it all together! Sometimes I think or say, I'll do better when… I'll be more scheduled when… and the truth is, it's this moment and how you handle your life and circumstances, not the woulda, coulda, shoulda's!
We do our second day of homeschool on either Friday afternoons, Saturdays or Sundays as of now.
So this is what my very busy "day in the life" looks like! No matter what season of life you are in, remember God has a plan a purpose for where you are at in this moment.
If you are a working mom, how do you manage motherhood and working?