Classic Baked Oatmeal (with options for soaking, dairy free, and gluten free)
If oatmeal hasn't typically been your thing (or hasn't gone over well with your kids), give this baked oatmeal a chance. You might be pleasantly surprised!
By Stephanie Langford, Contributing Writer
Every mom needs a few go-to breakfast recipes to pull out of her hat, and this baked oatmeal is definitely one of mine.
Truth is, I could happily eat breakfast for most meals of the day and not feel the least bit deprived. Fried eggs. Bacon. Yogurt with homemade granola. Pancakes. Eggs Benedict. Quiche. That said, regular oatmeal doesn't do much for me (wholesome as it is), but this baked oatmeal is definitely a winner in my books.
If oatmeal hasn't typically been your thing (or hasn't gone over well with your kids), give this baked oatmeal a chance. You might be pleasantly surprised!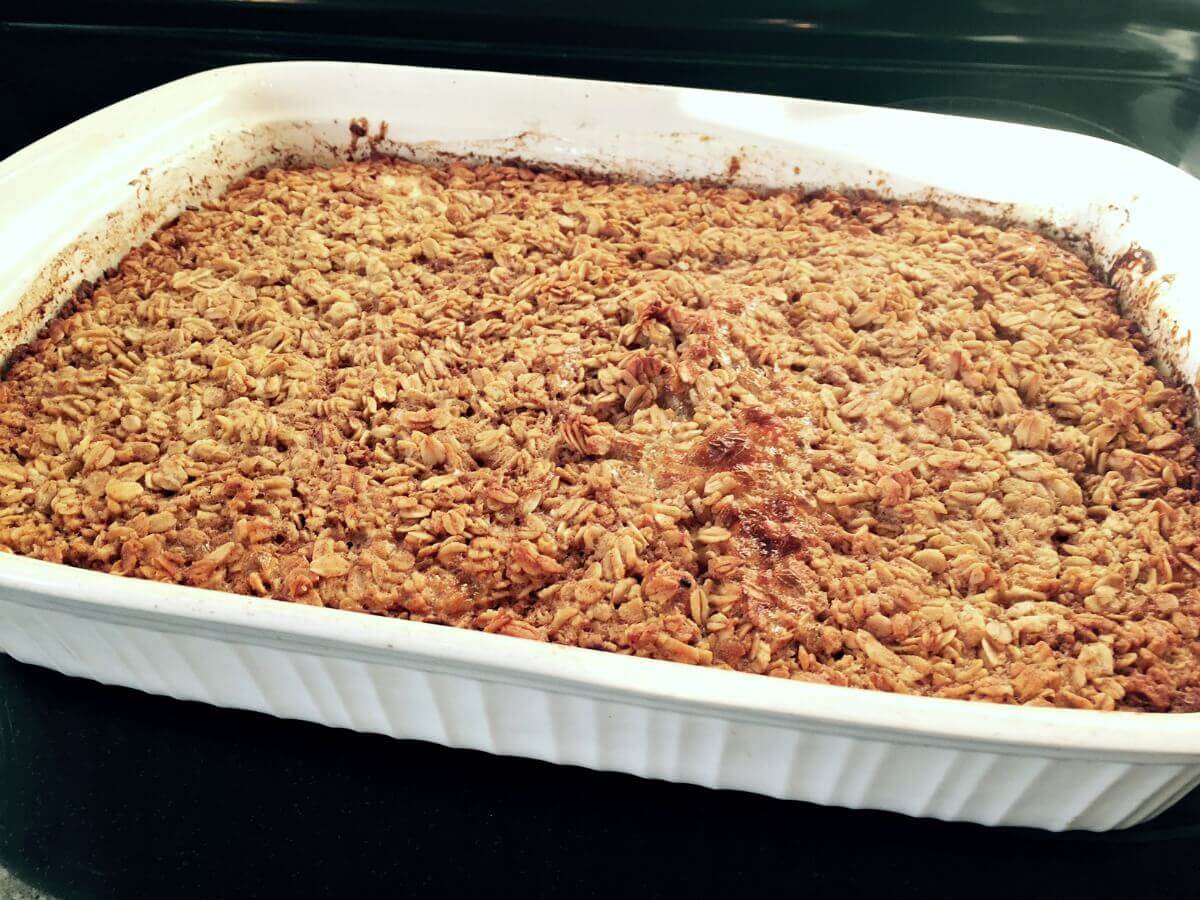 There are three things I particularly like about this recipe:
You can start it the night before (both for convenience and for reducing phytates in your oats).
It can easily feed a hungry crew in the morning. With four perpetually hungry kids and two parents (one of whom is a ravenous nursing mom), we eat a fair bit of breakfast around here.
It's very easy to customize and add different flavors as desired. (I'll share a few possibilities below.)
It's also good to note that this is a soaked baked oatmeal recipe, although the soaking is optional and I'll tell you how to make it both ways.
Oatmeal is particularly high in phytates, which impair digestion and can block mineral absorption, and it requires a soaking period of at least 12 hours but preferably closer to 24 hours for better digestion and assimilation. The best time to start this is the morning or afternoon before you intend to make it, but you can always start it when you're cooking dinner or cleaning up, and that's still much better than not soaking at all.
Not ready to do the soaking thing yet? I will say that it's easier than you think, and if you can get in the habit of just starting things ahead of time, you'll find that it really isn't any extra work. That said, this tastes great without soaking and is still a wholesome, homemade breakfast option either way.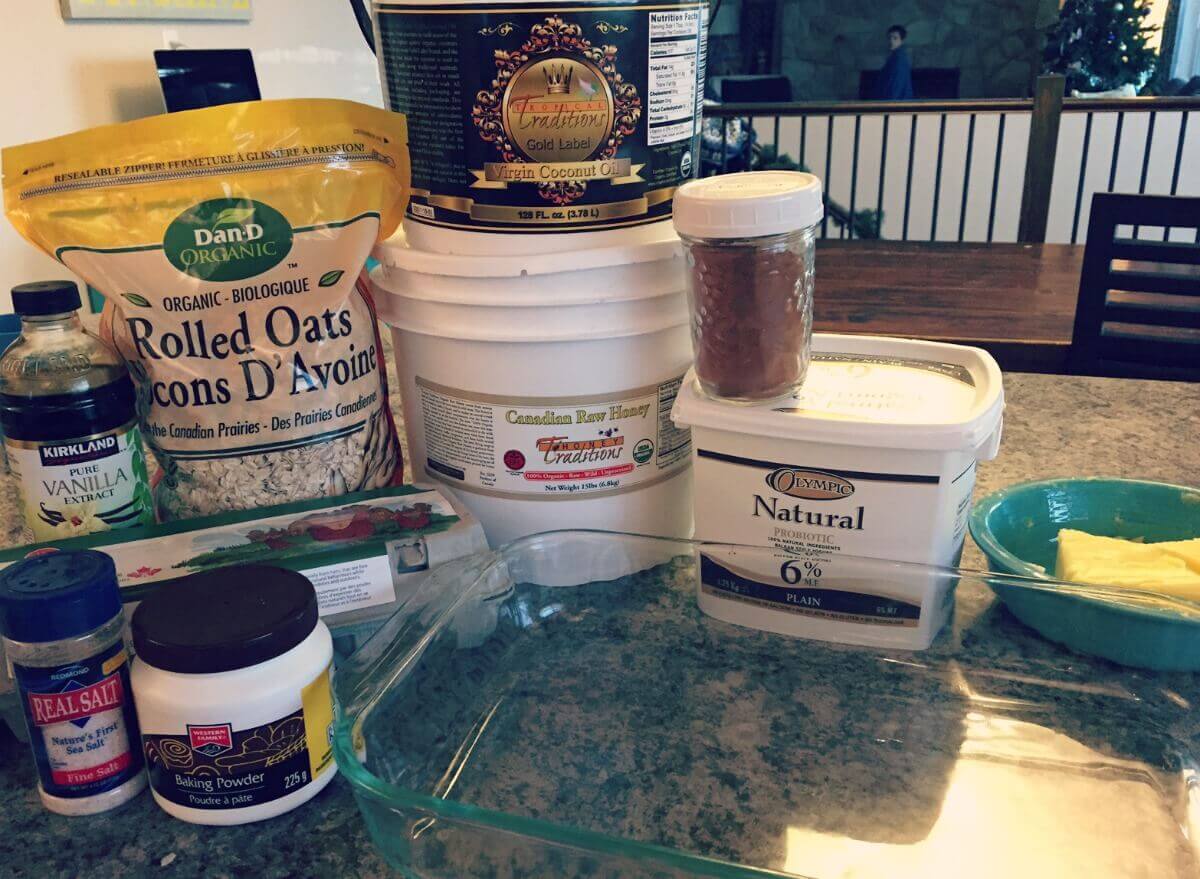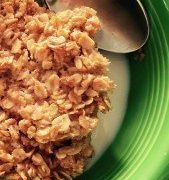 Print Recipe
Classic Baked Oatmeal
Ingredients
6

cups

rolled oats

1

cup

melted butter or coconut oil

If I'm running low on oil, I sometimes go as low as ¾ cup, though I wouldn't go any lower than that or it won't taste as good

2

cups

cultured milk product

either buttermilk, kefir or yogurt watered down. I usually do this step ½ kefir and ½ water, which works well and saves money!

4

beaten eggs

4

tsp.

baking powder

1

tsp.

salt

1

tsp.

cinnamon
Instructions
The day before: In a large pan, like a 9 x 13 casserole dish, add the first four ingredients (oats, melted oil, melted honey or sugar, cultured milk). Mix well, so that everything is moist. Cover with a clean kitchen towel and leave it to sit on the counter until the next morning.

The next morning, preheat the oven to 350 F, and then add the last four ingredients (eggs, baking powder, salt, cinnamon). Sometimes it's a bit difficult to mix the oats if it's been chilly during the night. On really cold days I've had to pop the pan back into the oven for a minute while it's preheating, just to soften the butter or coconut oil enough to be able to stir it better.

This is also the time that you could add any fun additions that your family would enjoy. One that we love is grated or diced apples and raisins (with extra cinnamon and some nutmeg). Fresh or frozen (thawed slightly) blueberries are delicious. Chopped nuts is always yummy and ups the protein of this dish (I've tried almonds, walnuts and pecans). Other dried fruits like cranberries, cherries or chopped apricots are also lovely. Another option is to add these extras on top, after it's baked.

When everything is well mixed, smooth it out a bit, and put it in the oven for 40-45 minutes, until lightly browned and crisp on top.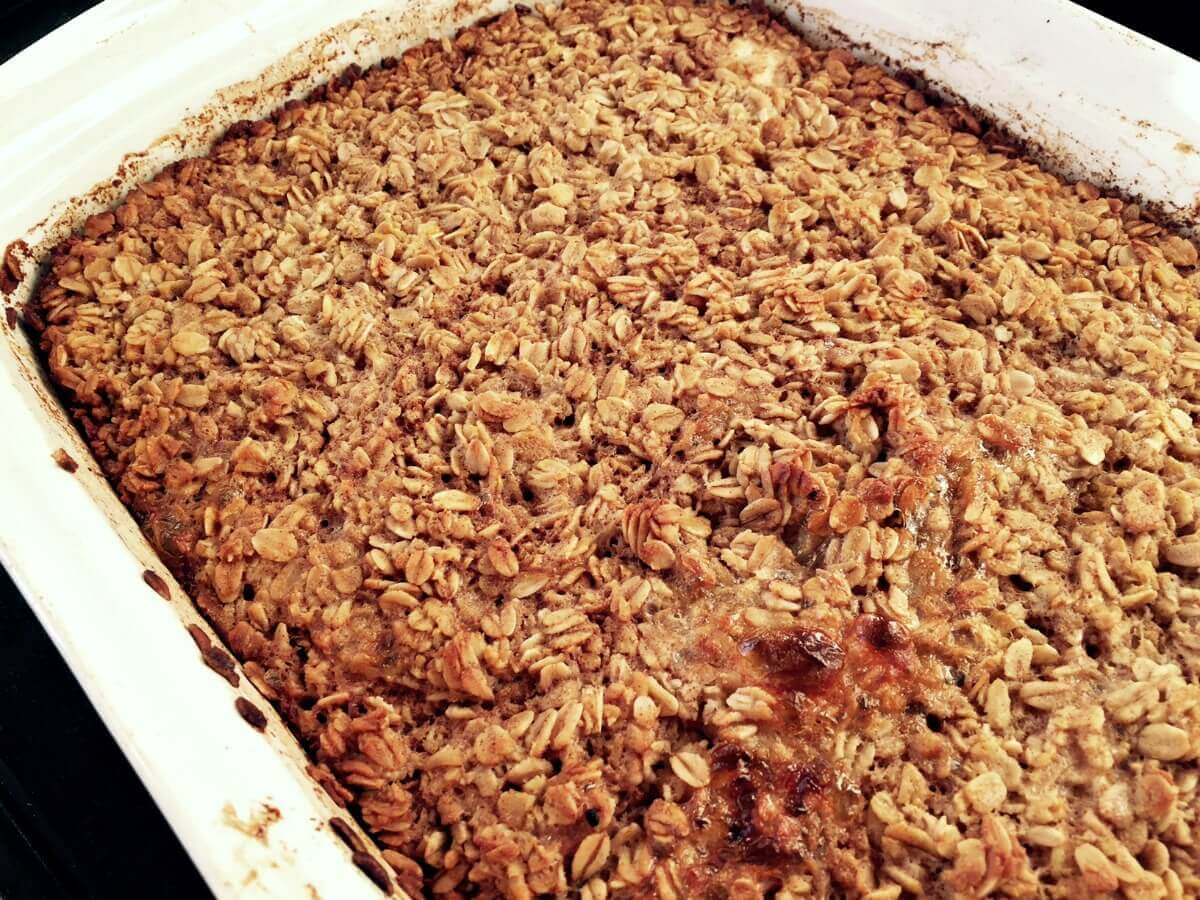 We serve ours with fresh raw milk poured on top. It's lightly sweet and just right.
Gluten free option
Oats don't actually contain gluten, however they're often processed or packaged in factories where they can be contaminated. To make this gluten free, simply buy rolled oats that are certified gluten free.
Dairy free option
Use a dairy alternative to replace the two cups of yogurt/buttermilk/kefir, like homemade almond milk or coconut milk. If you're planning to soak it, add a couple tablespoons of lemon juice or apple cider vinegar to your liquid of choice to help break down the phytates.
One last tip
I like to make this on Sunday mornings before church, because I can start it the night before, then get it finished up and into the oven before I hop in the shower. By the time I'm ready and the kids are all dressed, breakfast is ready to be served!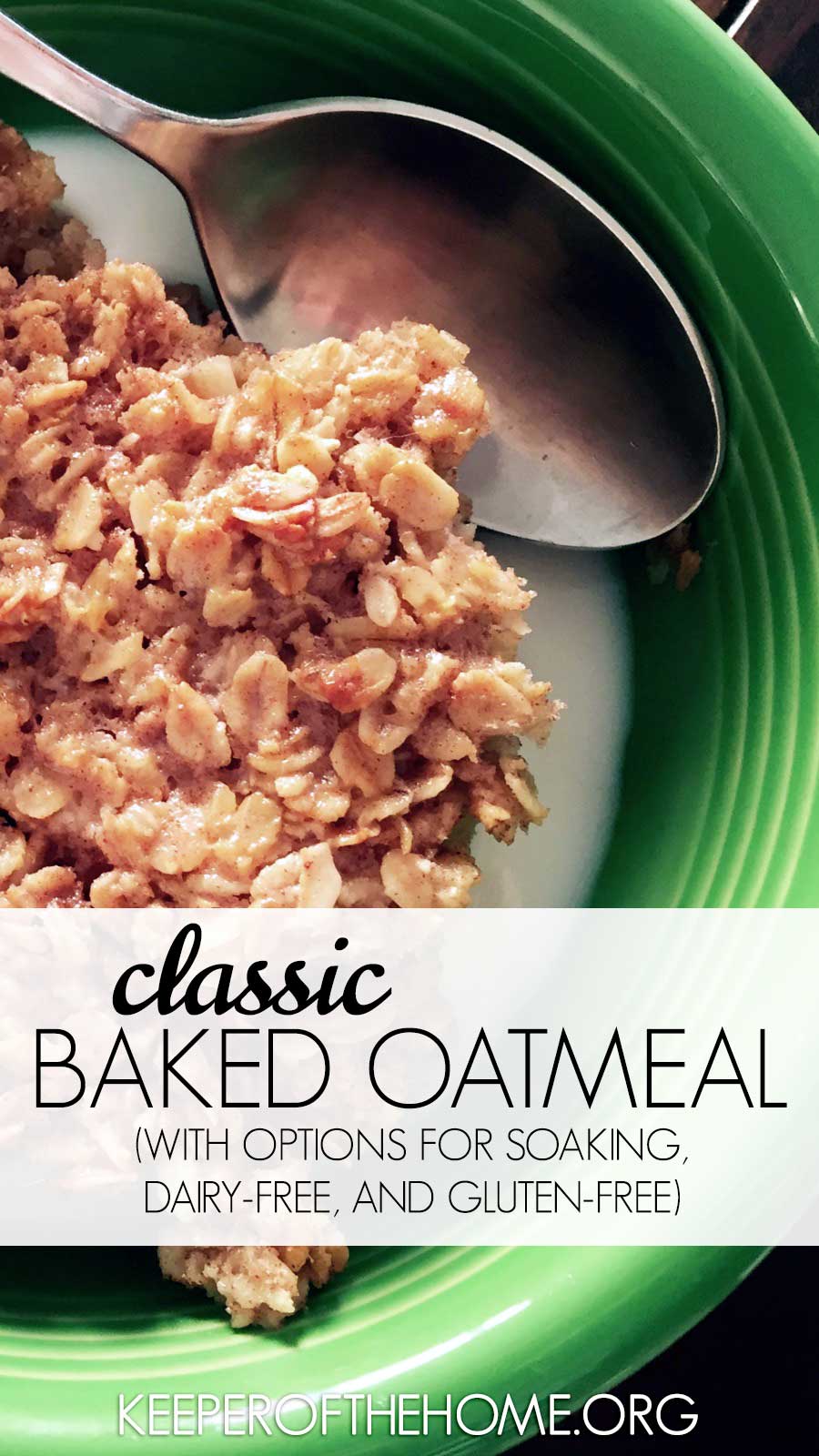 Looking for more breakfast ideas?
I happen to consider oatmeal a perfect winter breakfast, so here are a whole bunch of other ways to get your oats in (among other breakfast ideas):
What's your favorite go-to breakfast?
Disclosure: This post contains affiliate links. When you buy through our links, we earn a small commission, which helps to keep this site going so that we can continue to offer free and useful content, so thanks!