Celebrate with Joy: Epiphany and Reflections on Transforming our Christmas Celebrations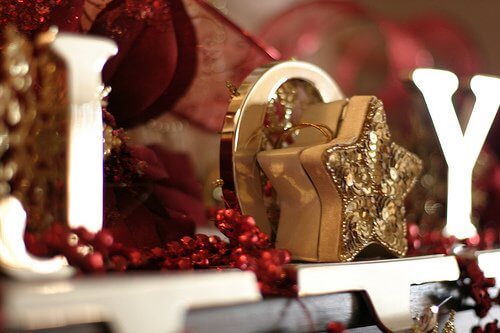 I found this year to be one of our most meaningful Christmas seasons so far. It has been such a blessing to begin implementing even a few new things into the way that we celebrate the birth of our Savior. Here are some of the things that we did this year:
Daily Advent devotions through the month of December (we learned about the many names of Jesus)
Made a "Names of Jesus" Garland with Abbie and Caden
Made shortbread cookies cut into shapes and symbols that remind of us the significance of Christmas-wreaths (symbols of God's everlasting love), hearts, a little boy (Jesus, who came to earth), stars (like the star over Bethlehem, and also to symbolize Jesus, the bright and morning Star), and the cross (because ultimately that's why He came to earth at all)
Made star ornaments for the tree, because Abbie particularly liked learning about how Jesus was the bright and morning Star.
Supported and watched Daddy take part in a beautiful Christmas performance at our church, focusing on the meaning of Christmas, from the manger to the cross.
Participated in putting together for a Christmas hamper for needy families in the community
Did a nativity version of an Advent calendar- one new fridge magnet each day (a stable, Mary and Joseph, wise men, sheep, etc.) until Jesus arrives on Christmas day!
Watched the movie, The Nativity Story, as a family for the second year in a row on Christmas Eve. Our new tradition.
Gathered on Mommy and Daddy's bed on Christmas morning to pray and thank God for sending Jesus, before opening our stockings together.
Ate a wonderful breakfast and then Daddy read the Christmas story out loud, before we gathered around the tree to open presents (keeping Jesus first, and presents secondary!)
Will be celebrating Epiphany tomorrow, Jan. 6th…
Epiphany and the 12 Nights of Christmas
One thing that I learned this year is that the song "The Twelve Days of Christmas" (you know the one… a partridge in a pear tree) is actually referring to the 12 days from the day after Christmas up until January 6th, a holiday known as Epiphany. Epiphany literally means "manifestation" and is a celebration of the fact that God became man and manifested Himself on earth in the form of Jesus, His son.
In the book Celebrate with Joy, Sondra (the author) includes an entire chapter with ideas for celebrating these 12 nights of Christmas. Each night include a Christmas carol to sing, along with activities and a devotion to go along with that carol. She also suggests that this can be an excellent opportunity to complete any Advent activities, special trips or events, gifts to give or ways to serve others, etc. that you had hoped to do before Christmas but were unable to get to.
I felt that this year, I couldn't completely jump in and actually celebrate these 12 nights. Our family really needed some time to just rest, and that meant that Mommy couldn't be working to pull together any more activities, events or devotionals! Instead, I have opted to do something only for the actual day of Epiphany, as a way of starting out small this year. In the book, there is a focus on the wise men during these 12 nights and on their gifts to the Lord. So tomorrow we will take Sondra's suggestions of learning about what each of the gifts (gold, frankincense and myrrh) symbolize, and I will be putting on a treasure hunt for the children, using various decorations, coins, etc. that will look like "treasures" in my little kiddies eyes. After we've found the hidden treasures, we will do a devotional on giving all of our treasure to Jesus!
Some Reflections on Transforming our Family's Celebrations
To be honest, there was more that I had hoped to do. Even what we did still felt a bit minimal over the course of 5 weeks. It's hard to find the time to pull it all together with 3 young children and a busy husband. A few times I felt frustrated that I wasn't doing more or doing all that I had wanted to, but I finally had to rest in what I was able to do and let it be enough.
It takes time and effort to begin to implement these wonderful ideas and traditions in our Christmas celebrations. Though I was keen to do as much as I could, I had to recognize my limitations and accept the season that I am in… a season where each small child needs me so very much, in many different ways, and sometimes Mommy gets stretched too thin because all of the everyday stuff, so that adding in "extras" can be very challenging. I have decided that I need to trust the Lord to help me do what I am reasonably able to do, offering it up to Him as a feeble but hopefully precious gift in His eyes, as we all learn to honor Jesus more and more in our holiday traditions. I pray that He will grant us the ability to continue to build on what has been begun. I trust that He is faithful to reward our acts of obedience, no matter how small, as we learn to transform our celebrations to become more God-glorifying and I believe that over the years we will see the fruit of that obedience!
Preparing for Next Year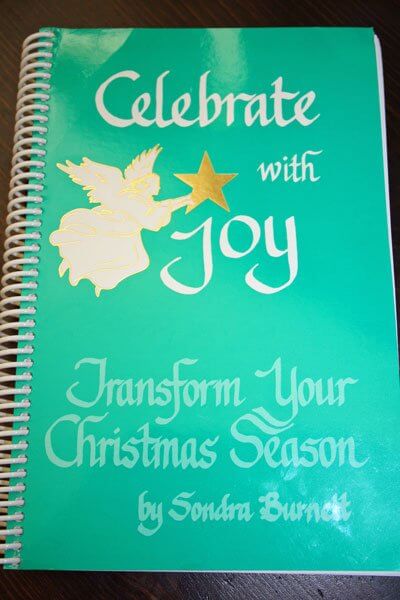 Personally, I didn't begin my Advent and Christmas preparations early enough this year. Not until basically the end of November, which is right when we needed to be beginning. Knowing this now in hindsight, I will be prepared to put some effort into my preparations in early November instead, because having a plan will help to ensure that my list of hope-to-do's actually turns into reality!
I spoke with Sondra about it a little while ago, and she said that she thinks January is actually the perfect time to begin thinking about next year. Perhaps this year didn't go the way that you hoped it would, or you were quite disappointed by the Christmas season and its lack of meaning, its busyness, etc. Or maybe this year was a more special year that drew your family closer to the Lord as you began to focus your celebrations and traditions more on Him, and you've been inspired to add even more meaning to next year's holiday season. Either way, now is the time to begin thinking and preparing for next year, while it's still fresh in our minds and hearts.
This is the last opportunity to purchase Celebrate with Joy from Keeper of the Home. It is available for $24.95 US (including shipping) and you can read more about the contents of the book in this previous post.
As well, Sondra has a number of copies that have become slightly damaged in storage, that she is willing to sell at a discount. The types of damage include small scratches or scuffs to the cover, slightly damaged corners, etc. They are completely readable and usable, just not in perfect selling condition any longer. These books are being sold for $19.95 US including shipping.
(Use this button for discounted copies, and the button above for regular condition copies)