Big News! (and a request for your help!)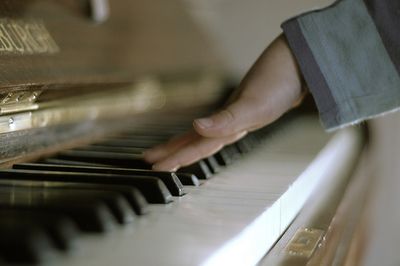 Image by spudballoo

In approximately 8 weeks, give or take, our family life will be changing in a very big way!
Nope, I'm not talking about the coming baby (although that is definitely a big part of the changes set to arrive in 8 weeks!). I'm actually talking about another exciting thing that has been in the works for a good many years, and is finally about to become a reality!
In early August, around the same time as baby #3 will be arriving, my husband will be leaving his job of the last 4 years, and will be embarking on a new adventure to start our own family business! If you knew my husband, you likely wouldn't be surprised at all to know that he is incredibly entrepreneurial at heart, a risk-taker, and has a great mind for business, marketing and finances. I may be biased, but I think he's going to do fantastic in this new endeavor!
Being the financially-conservative, debt-avoiding, Dave-Ramsey-ites that we are, this plan has not come about without a lot of hard work and sacrifice. For the past two years (since paying off the very last of our debt), we have been living below our income level, continually scrimping and saving in order to put aside a nice nest egg so that starting this new business would be feasible. Although we hope that it will be successful and will begin to bring in money to support our family, we will be capable of sustaining ourselves for close to 2 years, should we need to, in addition to having business savings for any purchases or expenses we will have.
So despite the fact that we are about to become a family of 5 and economically-speaking, times are tight, we feel in good stead to step out in faith and start our business! Over the past 2 years (and really, even several years before that), God has really built up our faith about doing this and has brought us together in unity, with a real sense of peace that this is His timing. Though we know that not every business is successful, sometimes no matter how much time and effort and research may go into it, we are trusting in His plans for our family and are getting daily more excited to begin this new journey!
All that said, Ry asked if I would publish a letter that he recently sent out to all of our family and friends, asking for their help with one of our current business projects:
I'm
writing you this email because I think you're smart (or your kids are,
or both) and I'm wondering if you would be so kind as to lend me some
of your smartness for a couple of minutes.
the context
The
business we (Steph and I) will be starting is a traveling music
school, specializing in teaching music lessons at private schools
(after regular school hours) and at students homes. This is something
that we have been planning for the past couple of years, and we now
have the savings and chutzpa (or foolishness – depending on your
perspective) to give 'er a go. To see our first draft website go here.
the dilemma
2
years ago, while inspired, I came up with of a name for our music
school that's full of mythology and drenched in mystery (that evokes
such heartfelt responses as "how do you spell that again?" and "what does that mean exactly?" and "so,
do you sell scented candles or something?" – you get the idea). The
(negative) response has been overwhelming and a decision has been made.
We've got to change the name…
the favor
Would
you, my brilliantly-minded friends, be so good as to help me avoid sure catastrophe by helping me come up with something at least a little
bit more sensible (shouldn't be too hard, I know).
I'm looking for 2 Business Names – 1 for the division dealing with private schools, and 1 for the division dealing with the general public – (think one business with 2 separate "brands"). Would you do 2 things:
1.
Send me your name suggestions for one or both or the "brands" (but look
at "the big idea", below, first to see what I'm looking for)
2. Forward this email and my email address to your smart friends (smart ones only, please) so that I can glean from their wise counsel as well! 🙂
the bribe (A contest!!)
To
make this even more fun than it already is (believe it.) I've decided
to make this a contest. The rules are simple:  If I decide to use any
of the names that you, my dearest compadres, send to me I will give you
a $50 gift certificate to the restaurant of your choice. Since I am
looking for two names, I hope to be buying 2 gift
certificates. The only caveat is that I reserve the right to use my
own bad name ideas, if the names you come up with are even badder
(which is dubious, for sure).
This "contest"
will end (all good things do) on June the 15th, after which I will
(hopefully) select a winner and announce it ya'll
*There
is no age restriction here. If eating is not your thing and you win
the contest by helping me solve my dilemma I'll buy you a gift
certificate for any business you want (except, perhaps, a different music school – that would be weird)
the big idea(s)…
To
get you started, here are the the top 4 things that we are trying to
communicate to our future students and to the principals of the schools
that we hope to serve in the near future.
1. Excellence
2. Holistic Student Development (Character, Creativity, Intellectual, Spiritual, Leadership)
3. Good Citizenship (giving to the community, to the world, and to the furtherance of the gospel message)
4. Convenience
Finally, two words of advice:
1. don't try to stick all of the concepts into one name. I tried. Don't do it.
2. think of the audience first (Private Schools – Principals, Parents. General Public – Parents, Students) what will they think when they hear this name?
3. you should be able to tell from the name roughly what we do (which is essentially teach music lessons)
the end.
Seriously. Thank you! Ya'll rock in my books. Can't wait to hear your thoughts. Thanks for helping me out.
So, the deal is that the "bribe" applies to all of you, my dear readers, as well! We'll purchase a $50 restaurant gift certificate of your choice, should you come up with the name that we love the most! Keeping in mind that we might choose a different name altogether (because we need to be open to any and all name suggestions)… nonetheless, we'd love to have you join in on the fun!
Please leave any name suggestions or ideas below in the comments, and the more the merrier! 🙂