Best Thanksgiving Cooking Tools (and Recipes)
Are you ready for Thanksgiving? Thinking about getting ready for Thanksgiving? Or not even close to being ready for Thanksgiving? Well, whether you're one or none of these, I've found, over the years, the best Thanksgiving tools (and recipes) for your perfect holiday celebration.
I have used every single one of these cooking tools (and recipes) and I can not live without them, which is why I HAD to share my list with you.
Gather these tools now and you will be ready for the big day. I might be obsessed with Thanksgiving and am beyond excited that it's here. It's turkey time.
Best Thanksgiving Cooking Tools (and Recipes)
MULTI-USE – Perfectly to be used for whisking, whipping and mixing eggs, sauces, milkshakes, whipped cream, batters.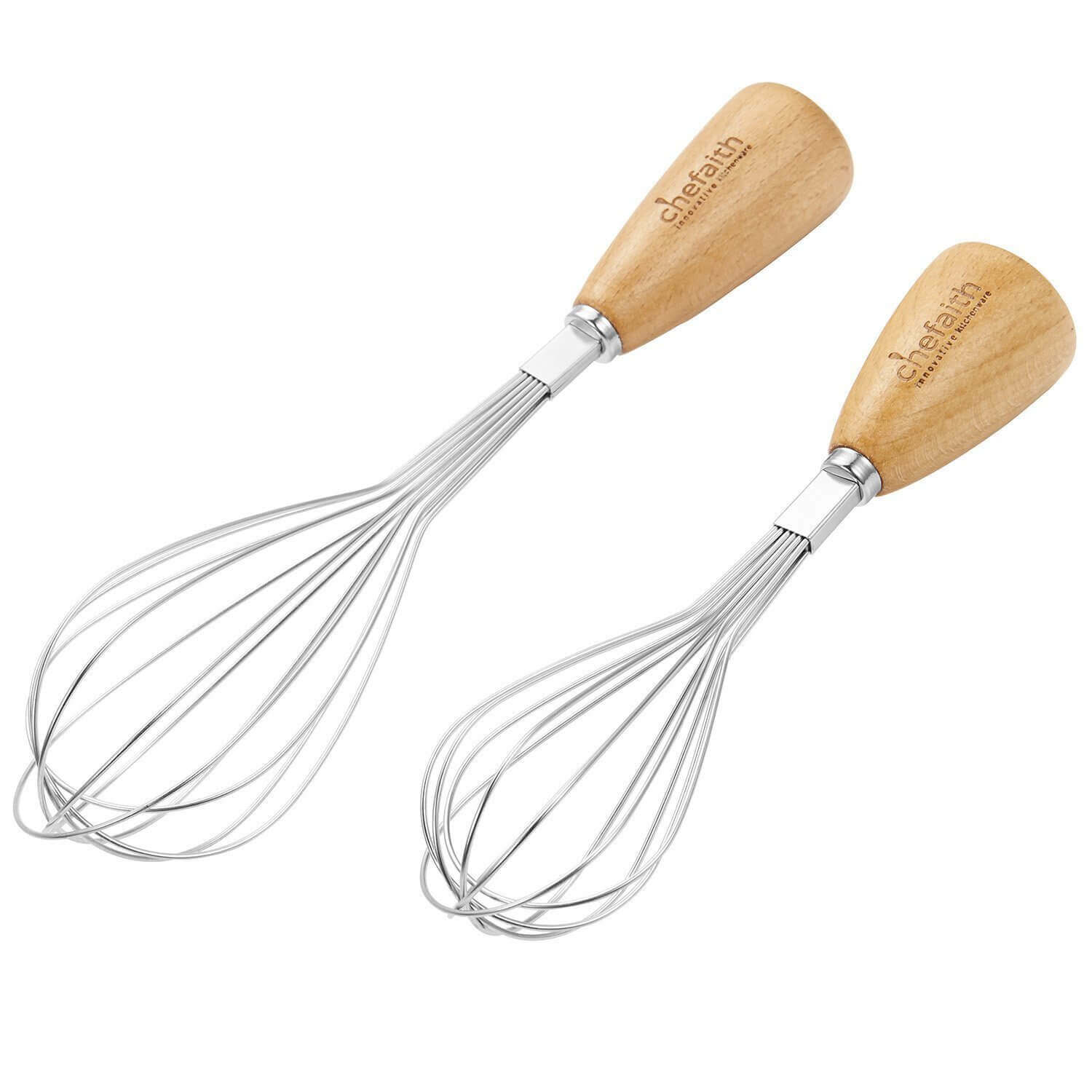 Glass Mixing Bowls and Measuring Cup Set
Anchor Hocking Glass Mixing Bowl Set includes three differently sized mixing bowls and a 1-cup measuring cup for every baking project you can imagine. The deep bowls make mixing a breeze and the rim provides a stable grip.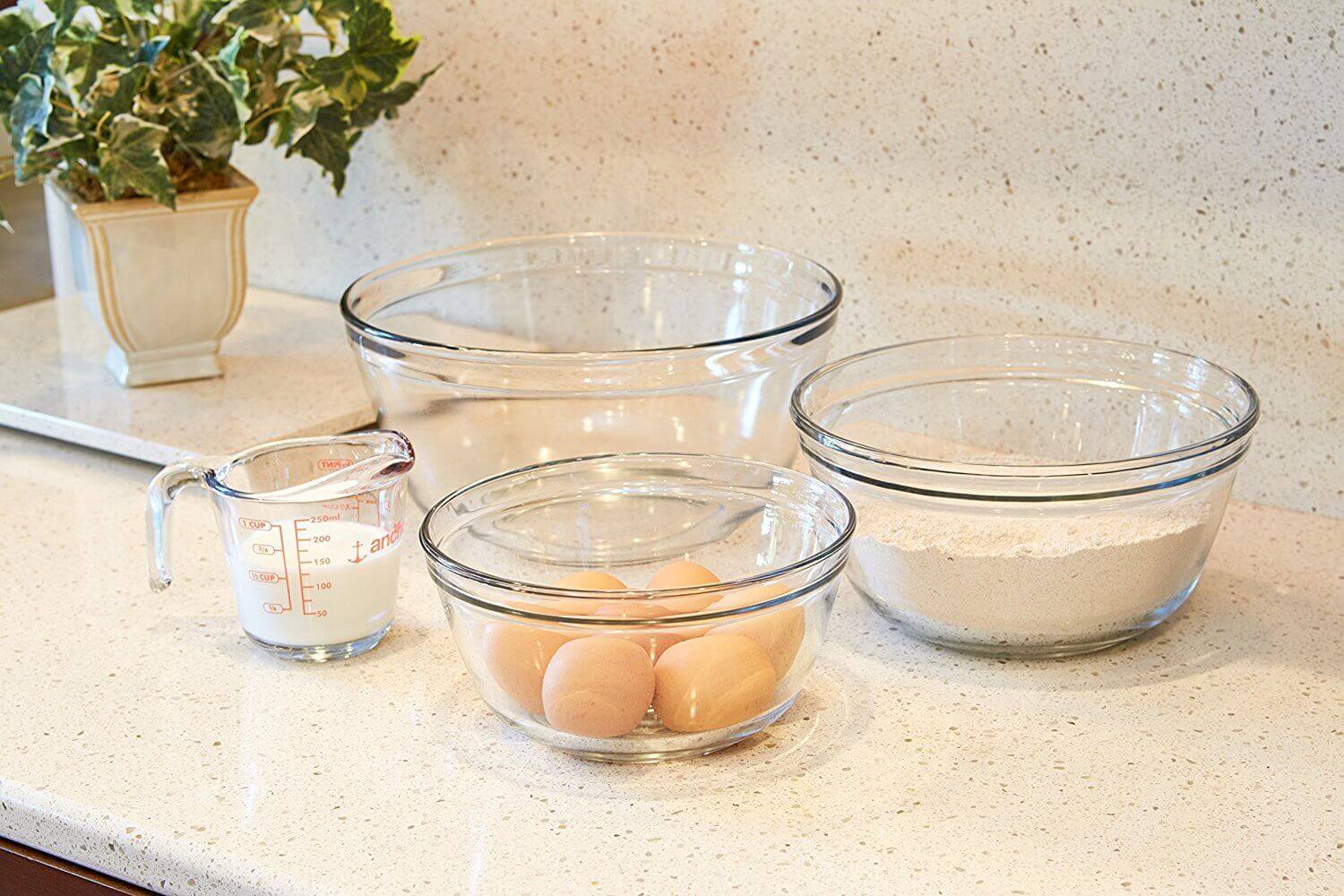 KitchenAid 4.5-Quart Classic Series Stand Mixer
The 4.5-Quart stainless steel bowl offers enough capacity to mix dough for 6 dozen cookies, 3 loaves of bread or 6 pounds of mashed potatoes in a single batch. The bowl is also dishwasher-safe for quick and easy cleanup.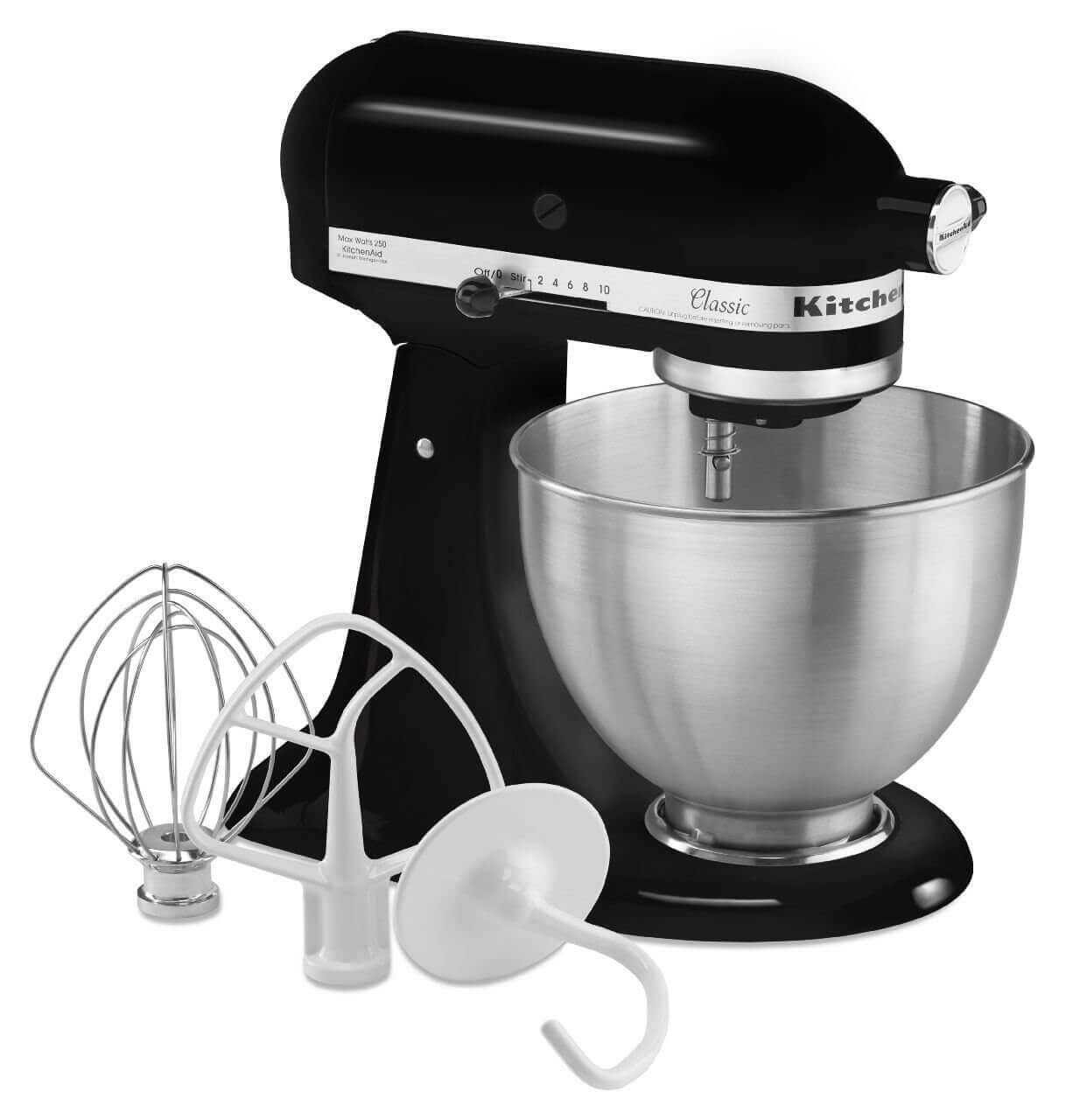 This Ceramic Deep Pie Dish elegantly goes from the oven to table. It boasts a fluted edge for making exceptional pies with a fluted crust. Constructed of low porosity ceramics for increased durability. Oven safe. Hand wash recommended. Ceramic deep pie dish measures 9-1/2 inch diameter.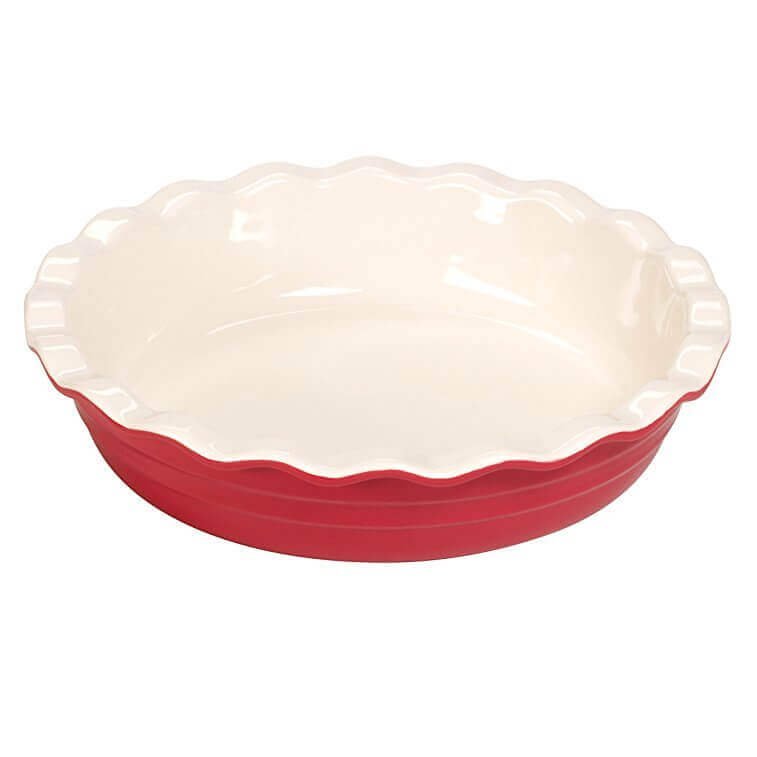 The Simply Calphalon Nonstick 4-Quart Saucepan with Cover features a long-lasting nonstick cooking surface, durable hard-anodized aluminum construction, and a comfortable silicone handle. From soups to pastas, enjoy delicious results with easy cleanup. Hand wash only. It also has a built-in strainer. LOVE THIS PAN!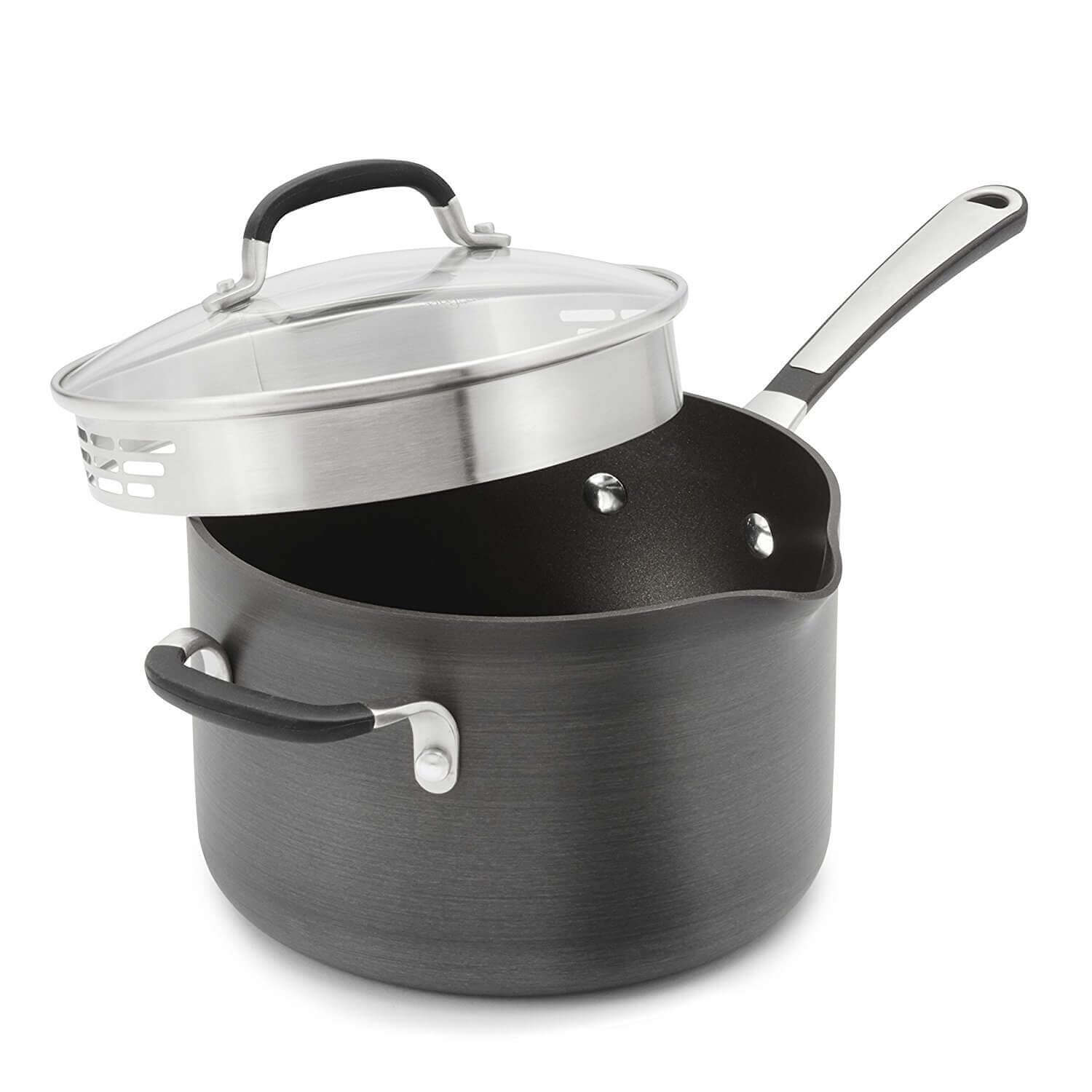 Stockpot and Canning Pot with Lid
This Cook N Home Canning pot and Stockpot is made of stainless steel 18-10, riveted handle for strength and durability, reinforced rim prevent pot body deformation for long time use, this pot includes tempered glass lid.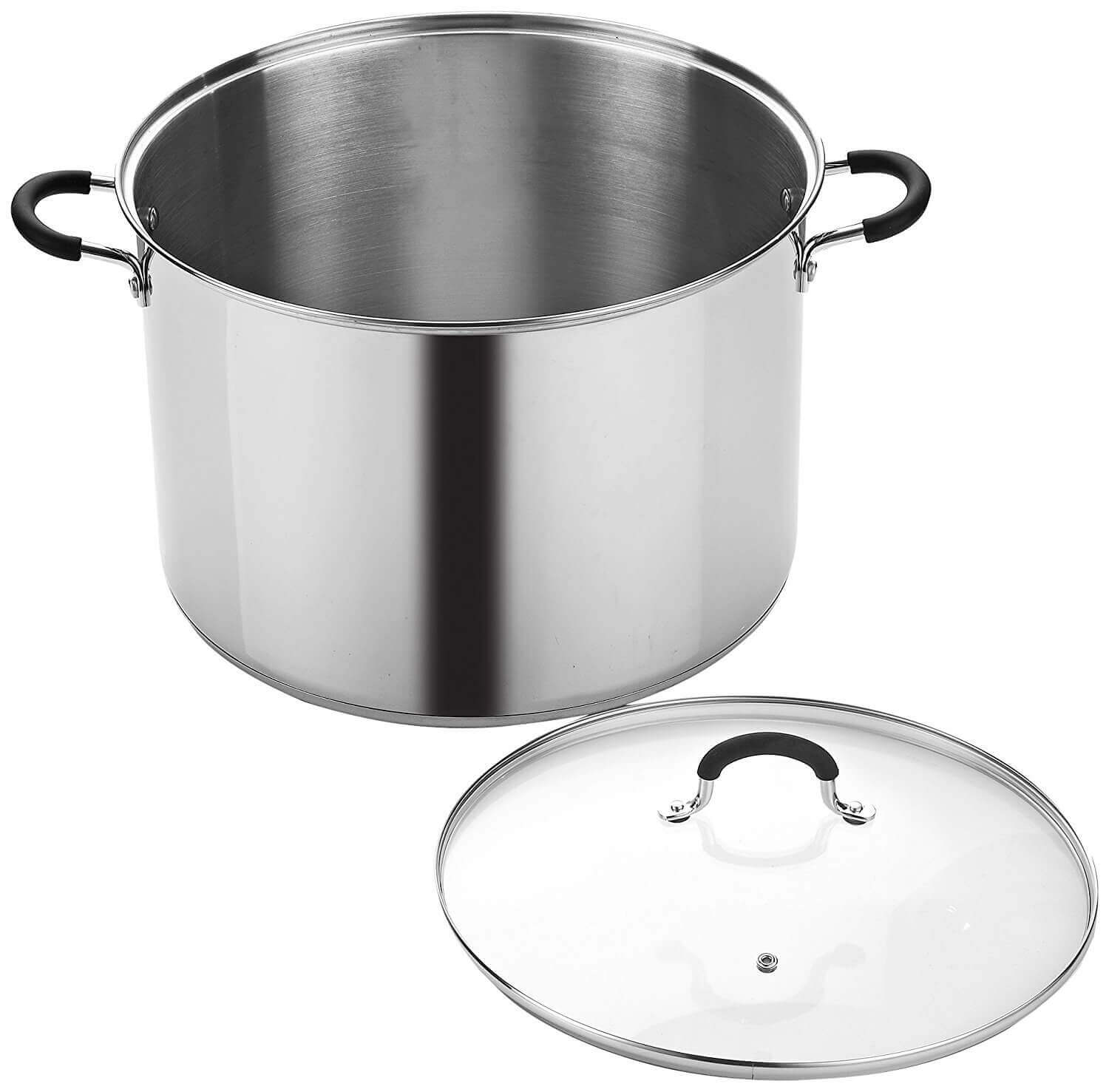 HIC's Pro V Roasting Rack is an invaluable addition to cooking utensils and chef tools for cooking, baking, roasting, and broiling. The V-shape securely cradles food and elevates it above fat and juices, to allow better heat circulation, even baking, faster cooking times, and all-over browning with less calories. It's perfect for beef, chicken and turkey, pork, game, and more. It performs beautifully for preparing lunch or brunch, holiday meals, party buffets, or foods for outdoor entertaining.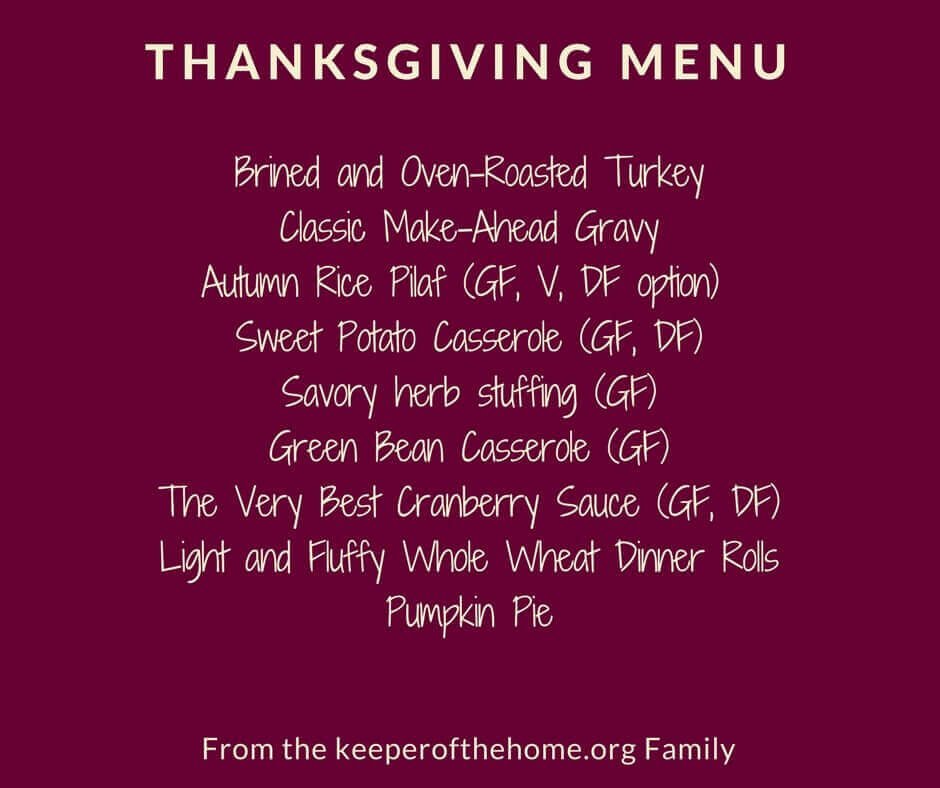 Click here for the perfect Thanksgiving menu with recipes or click here for All of the holiday recipes!
It's Turkey Time! What better way to serve up the gravy than by using the Presence Gravy Boat! Simple, clean design matches any table setting, and the shape of the piece makes it easy to hold and to pour up to 10 ounces of the good stuff!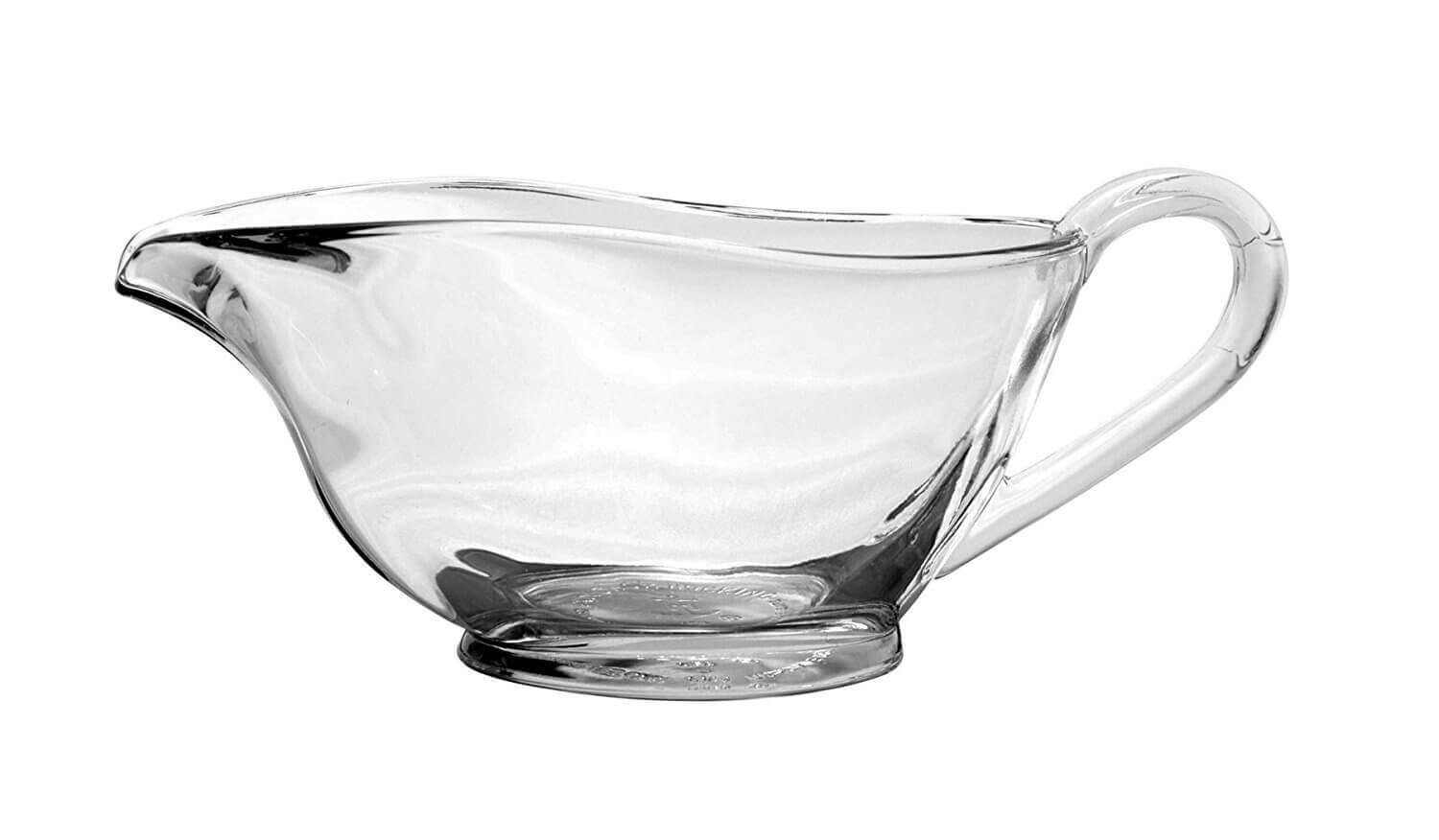 Turkey Lifter
This set of humongous forks have nice long handles, and super sharp forks for lifting that super hot turkey out of the roasting pan. No more worrying about burning yourself, or wondering how you are going to transfer the turkey to the platter. The only weight limit on these is how much you can lift. I have lifted a 35+ pound bird with them, and they haven't even offered to bend under the weight. And since they are stainless steel, no worries about them rusting!
These are amazing silicone trivet mats/pot holders. I use mine for everything in my kitchen. One of the main concerns during cooking for Thanksgiving is not having enough hot pads for all of your pots and pans. These take the heat and keep your counters and table surfaces safe! I also use mine as a spoon rest when my real spoon rest is full, as cleanup on them is so easy, my 4 year old can do it! Plus they come in 7 different colors, so there's bound to be a color that matches your kitchen decor! I've replaced most of my hot pads with these, as I love them so much!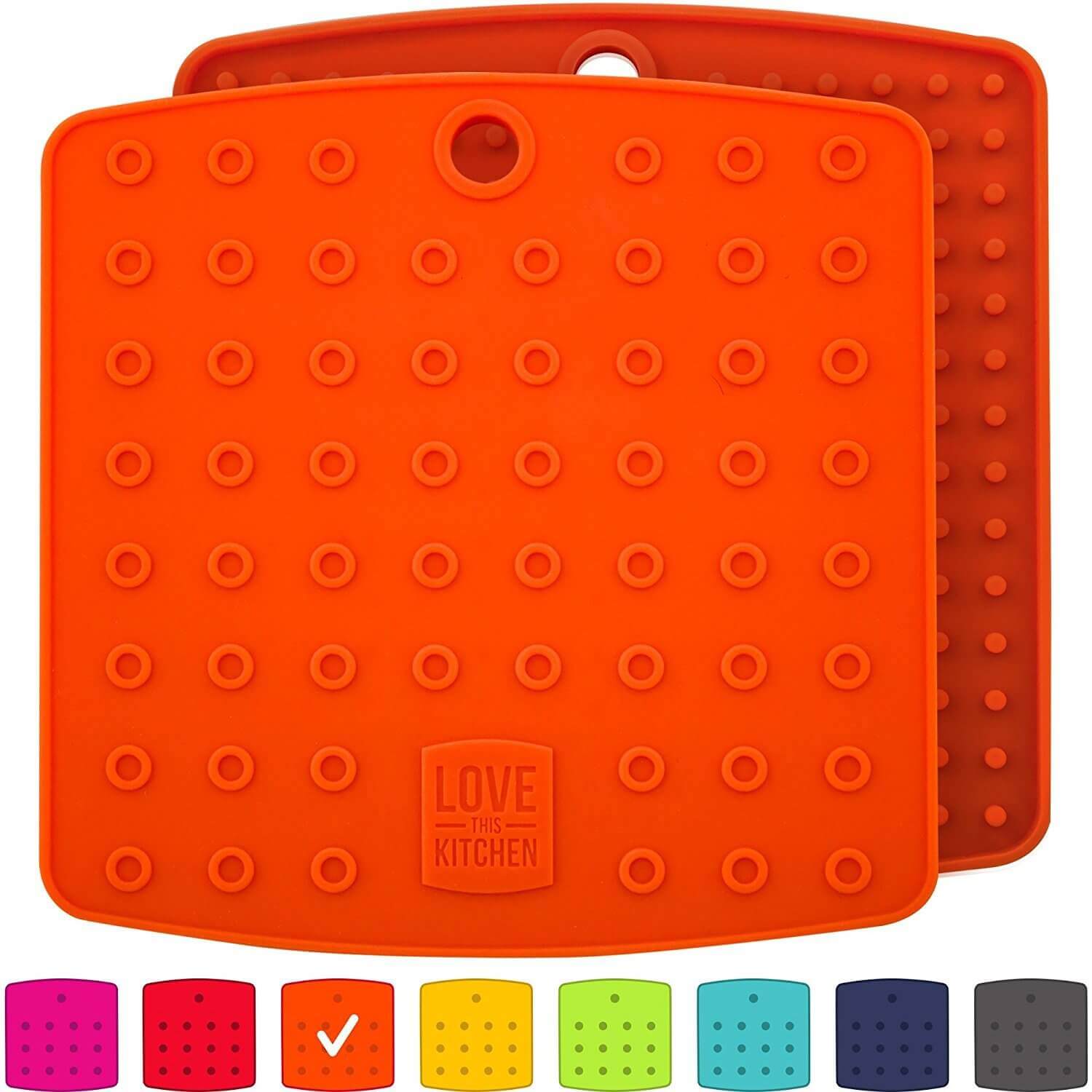 Baster with Injector and Cleaning Brush
This is a great stainless steel turkey baster with an injector and cleaning brush. My problem with most turkey basters is that they are made out of plastic (which isn't great anyway) and they tend to split and crack under high heat. This baster can take the super hot juices from your turkey just pulled from the oven, without ever flinching. What's nice is that the bulb is made from silicon too (bpa free!), and it comes with an injector needle in the event you want to infuse your turkey with flavor! The cleaning brush is nice, but you can easily take this baster apart and put it through your dishwasher to get it clean. Norpro is known for their kitchen tools, and this is no exception.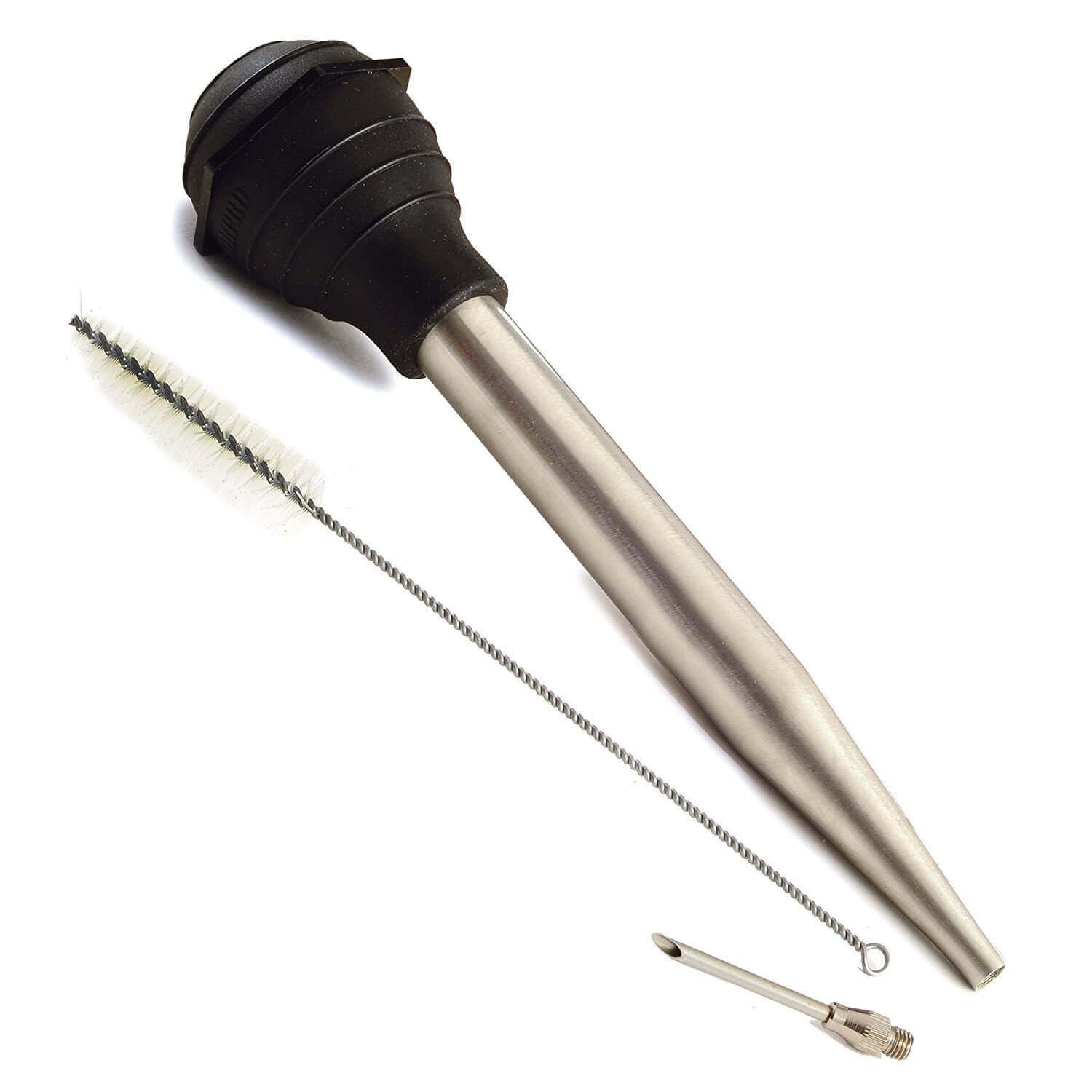 Digital Cooking Food Meat Thermometer 
Never question again whether or not your turkey is done! This digital thermometer is super easy to read, has a 6.5″ food grade STEP-DOWN tip design stainless steel probe that you can leave in the entire time your turkey is cooking in the oven! Plus it has a timer function, reads in both Fahrenheit and Celsius temperatures, and is programmed with preset temperatures for different meats at various cooking levels. An even bigger plus to this? You can use it in your smoker or barbecue on your back porch too!!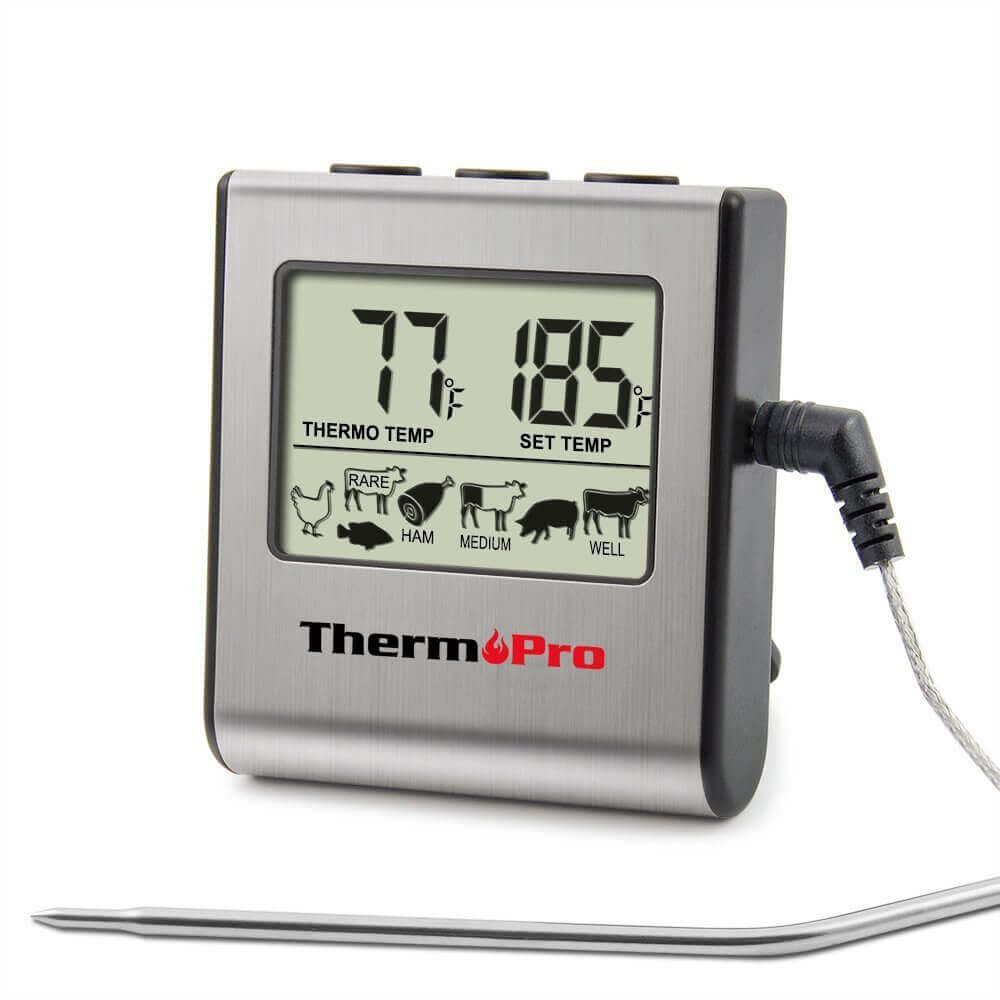 Set of 6 Turkey Tea Light Candleholders
Cute little Fall or Thanksgiving tea light holders to decorate your table or kitchen with! This adorable set of 6 turkey tea light candle holders includes 3 standing turkeys and 3 sitting turkeys. Use real tea lights, or battery-operated ones if you'll have little ones within reach of them.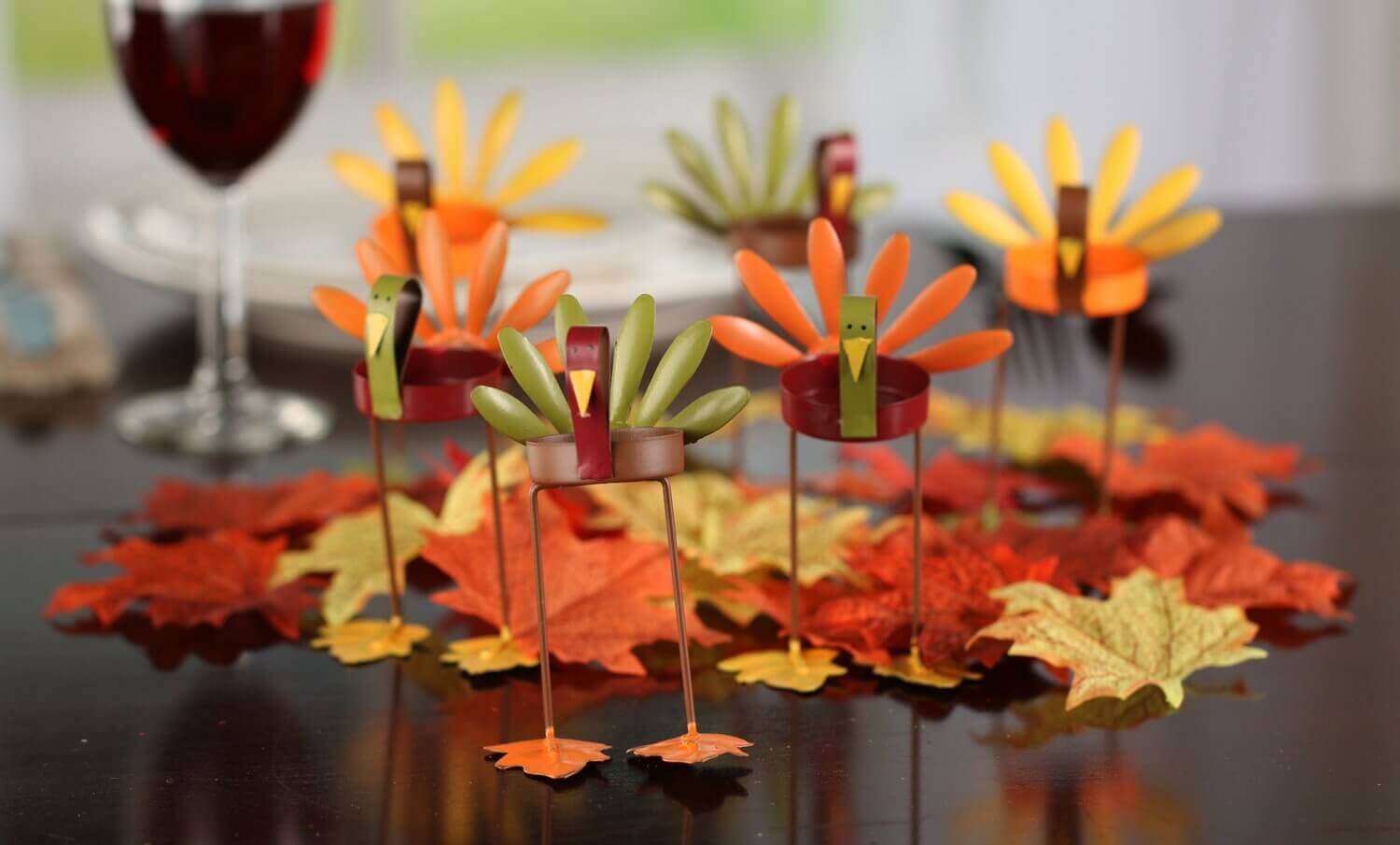 Want to make your table pop under all that magnificent food?!? Make your table stand out in this beautiful Harvest Wheat table cloth. With rich fall colors, and beautiful imprinted designs, this table cloth, (or table runner) will dress up your table and bring a perfect ambiance to your Thanksgiving dinner. Made out of 100% cotton, this table cloth is machine washable and wrinkle resistant. It also has matching napkins and rings that you can get to go with it. This table cloth has adorned our Thanksgiving dinner table for the last 4 years, and is just as beautiful now as it was when I bought it!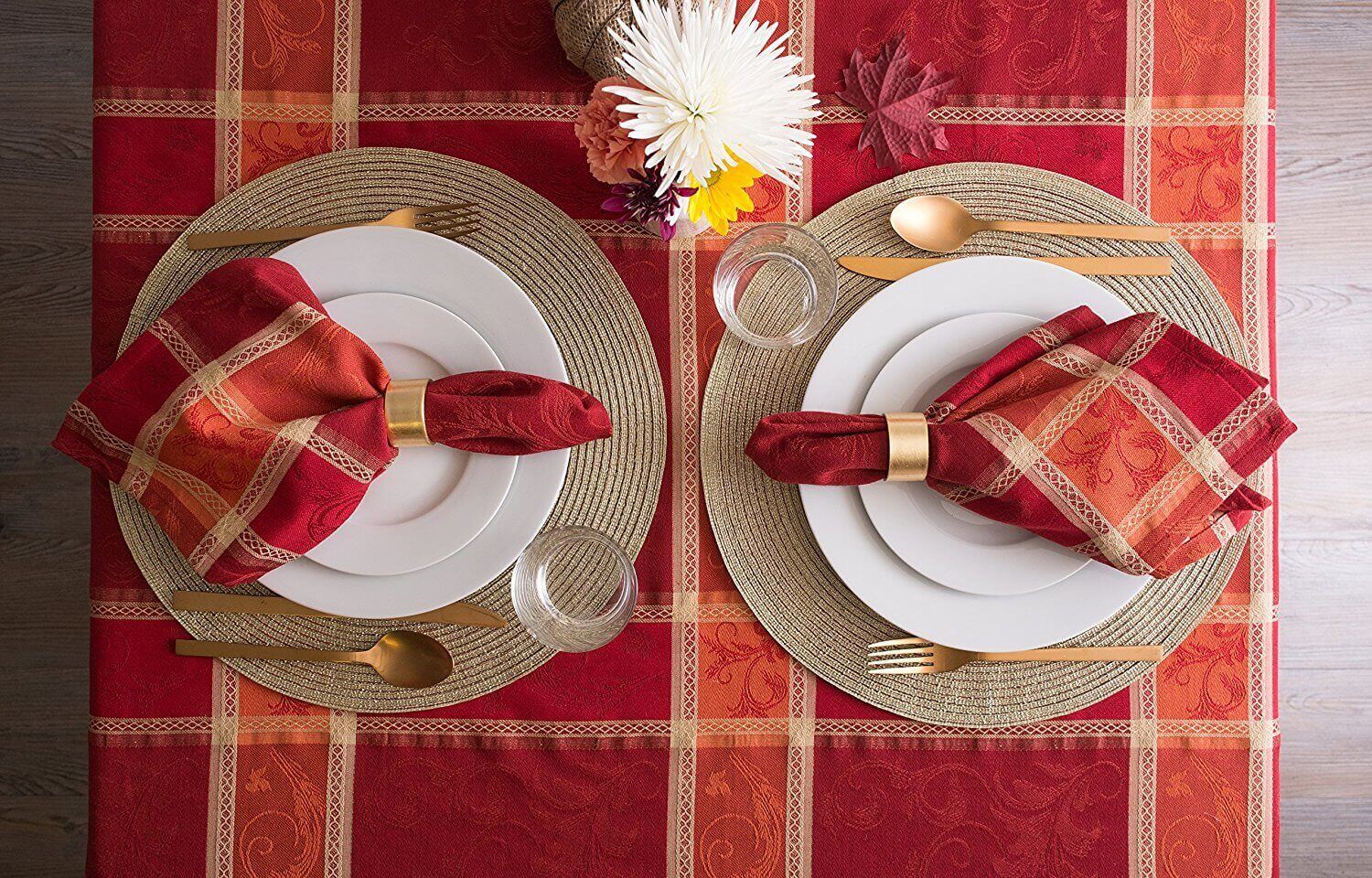 Keeper of the Home's Virtual Cookbook (of posts)
Keeper of the Home has a wonderful collection of Thanksgiving recipes, ideas, tips, decor, DIY, crafts, and much much more.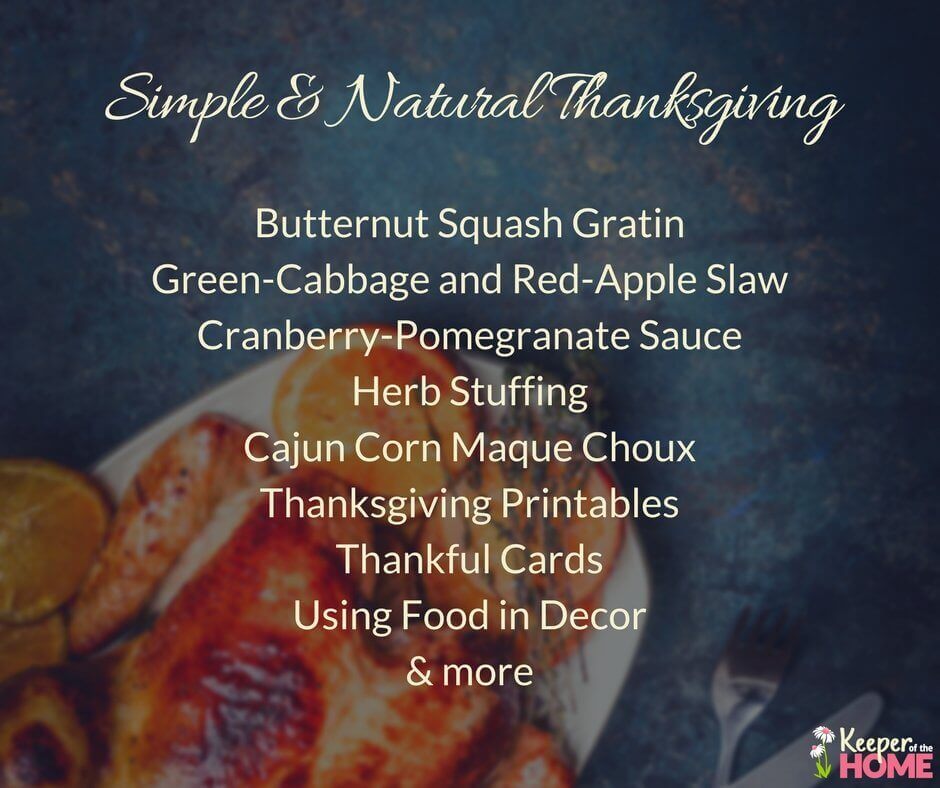 GlutnGo – Virtually kill gluten on the spot
"Why are the Gluten Sensitive going CRAZY over this Amazing Amazon® GlutnGo® product?" It's because this amazing product I found literally helps your tummy stay happy while eating all the delicious Thanksgiving food. Your tummy will be thank you all day long. Enjoy!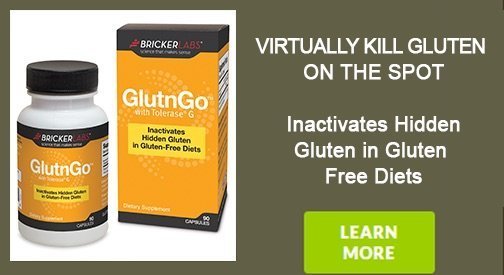 Whew, we are officially ready for Thanksgiving. We have tools, menus, recipes, cookbooks, tummy helpers, and more! Let's get this Thanksgiving celebration started.
A Thanksgiving prayer: 1 Chronicles 16:34 Give thanks to the Lord, for he is good; his love endures forever.
What Thanksgiving Tools and Recipes are your favorites?
Disclosure: This post includes affiliate links. Thank you for supporting our work and mission!