An Update on Our GAPS Diet and Related Q&A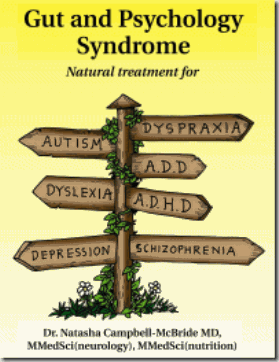 Last week I shared why our family is doing the GAPS diet and what it is all about.
We actually began this Monday morning. We haven't seen any amazing results come out of the first 4 days, but we are definitely noticing some die-off symptoms from the toxins being released (so far, only mild, but it's a good sign). Some upset tummies, slightly more eczema, a grouchy little boy, a really grouchy mama, some flushed cheeks.
I think this diet is really doing something, though. I couldn't really tell, until I cheated slightly yesterday. I was tired and emotional, and I caved and had 1/3 cup coffee with a tad of cream and unpasteurized honey. I paid for it. Oh, did I pay for it. My stomach reacted with the worst cramps I have had since I used to have Irritable Bowel Syndrome. I will NOT cheat again. At all.
What did I learn from my experience? That you cannot interrupt a gut that is being healed. It is a slow and careful and fragile process. My gut has obviously been beginning to heal more than I thought, and this teeny amount of coffee threw it for an absolute loop. Learn from my mistake and obey the diet, whether you're hungry, frustrated, emotional, or tired.
Making the Food
The food preparation has not been as challenging so far as I anticipated. I spent some time last week making beef bone broth in preparation, and then more time on Saturday and Sunday cooking a chicken, making chicken broth and making a soup for Monday morning. It was well worth it to spend some extra time preparing to begin. Making food in large batches and utilizing my crockpot and leftovers has helped so much.
We did find that we had to quickly adjust and make a few small changes to the diet. I had been hoping that we could stick to the first stage of the Intro diets (blended meat and veggie soups, with a bone broth base) for a week or so, but we just couldn't do it. We lasted 1 1/2 days before we were all starving and frustrated and felt like we needed something else to eat!
We added in a couple of foods, based on the GAPS diet/SCD (Specific Carbohydrate Diet, which is very similar). We chose to add in eggs (lightly cooked for the children and I, but hard-boiled for my hubby as he doesn't care for eggs very much at all). We also added organic, peeled and cooked apples, and small amounts of lacto-fermented liquids and some sauerkraut. Lastly, we've started eating some more stew or just meat and veggie type meals, but still ensuring that everything is very well cooked and that we all consume bone broth along with each and every meal. We will do this for the rest of the week, and then start to slowly add in other introductory foods.
A few of you have asked for recipes, but I don't really have any to share yet. I have been making soups and now some stews, but they are just out of my head. I'm going to share about soup making (without a recipe) early next week.
There were also two excellent questions from last week that I wanted to make sure I addressed:
lizzykristine asked: I am curious whether you are still nursing?
The answer is yes. In fact, Johanna is still exclusively breastfeed (meaning she does not eat any solids) at nearly 7 months. How does this affect me doing the GAPS diet?
For one thing, it means I need to eat and eat and eat. It's hard to stay full enough and eat enough calories on this diet while nursing a little chunky monkey of a baby. It also means that I need to control my toxin die-off and keep it slow.
That is why after feeling sick on Tuesday, I realized that I needed to add a few foods back in to help slow down the detoxification and keep me more full and able to produce enough milk. I have also kept my probiotic use very minimal so far, which is another way to keep the detox level low. For more on cleansing while breastfeeding, see this post.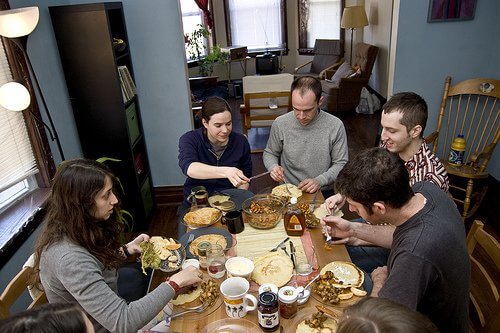 Ali said: So when do you have time to fellowship with the body of Christ, or have a Bible study in your home? Do you invite unbelieving ladies in your community to your house and teach them your cooking skills and weave in the Gospel… I just think this takes it way beyond NT and cooking well and healthfully… It just seems to elevate our bodies and food to such a higher level than may be necessary (and I know our bodies are the temple of Christ, but I don't think this is a good example of applying that).
This is a really excellent question! I have a few thoughts on it. First of all, cooking healthfully does take more time, but I have found that the longer I do it, the easier it gets. I spend a bit more time in the kitchen than many of my friends, but I also enjoy cooking and nutrition, I do it with my children, and it is also a part of the ministry that I feel called to, both on this blog and sharing our lifestyle with those we know in real life. I don't spend my days doing much (if any) frivolous stuff or even hobbies that I enjoy. I'm busy, focused and try to be as intentional as I can.
I try to use my time wisely, and that includes making time for more than just church on Sundays. Serving and loving others has a definite place in our lives (though I wish it was even more prominent). We regularly have people over to our home, many of them Christians for fellowship, and sometimes unbelievers as well. I haven't found doing special diets to be incompatible with either fellowship or ministry.
When others invite us over, they are very often willing and eager to work around our dietary needs. If I think it's too much for someone, we might have them over to our house instead. I will happily cook up foods that we wouldn't normally eat to bring to others who eat differently than we do, when bringing a meal to someone. Just last night we had a couple over for dinner- I served them soup that we could all eat, and I made a batch of cornbread specifically for them (which we didn't eat). No problem!
Lastly, serving my family is one of my highest priorities. How can I focus my attention on others outside of my home when I haven't first attended to the needs of those whom God has specifically given to me to care for? If my family is in poor health, it impacts how we serve others. It is difficult to pour ourselves into Kingdom work when we are dealing with significant health problems. We want to be as healthy and whole as we can be, so that we can be fully available to the opportunities that God allows us.
More to Come
I will continue to share on some things related to GAPS. Next week I will post about how I make homemade soups from scratch, without recipes, a very valuable skill for doing this diet!
I have also planned another GAPS update later in the month, as well as some tips for improving your digestive health even if you aren't up for doing a specific diet like this one.
Anything else you would like to see covered the next time I write about GAPS? Has anyone else begun or planned to begin the diet?