10 Tips for Transitioning to 2 Kids
By Mindy, Contributing Writer
Although I was beyond happy and excited, I will admit that I was a bit anxious about adding a second child to our household. I had heard from countless people that the hardest transition was going from one child to two.
Despite my anxiety, I was still so thrilled when we welcomed our baby girl into the world a few short weeks ago. We were blessed to have an awesome home birth, and I couldn't have asked for anything more.
However, it definitely is a big transition to go from just having a toddler at home to having a toddler and a newborn. Here are a few tips that have helped us and continue to help us as we make the transition to having two children.
Before the New Baby Arrives
1. Talk to your child a LOT about the new baby that's in your belly.
The more you talk about your new baby, the more your child will be used to the idea of having a new baby around. If you have a name picked out for the baby, call him or her by name so that your child can relate better and understand that there is a real person inside of you.
Explain that one day soon the new baby in your belly is going to come out and be a part of your family. Give your child nothing but positive affirmations of their new baby sibling.
2. Read your child a lot of books about children getting a new baby sibling.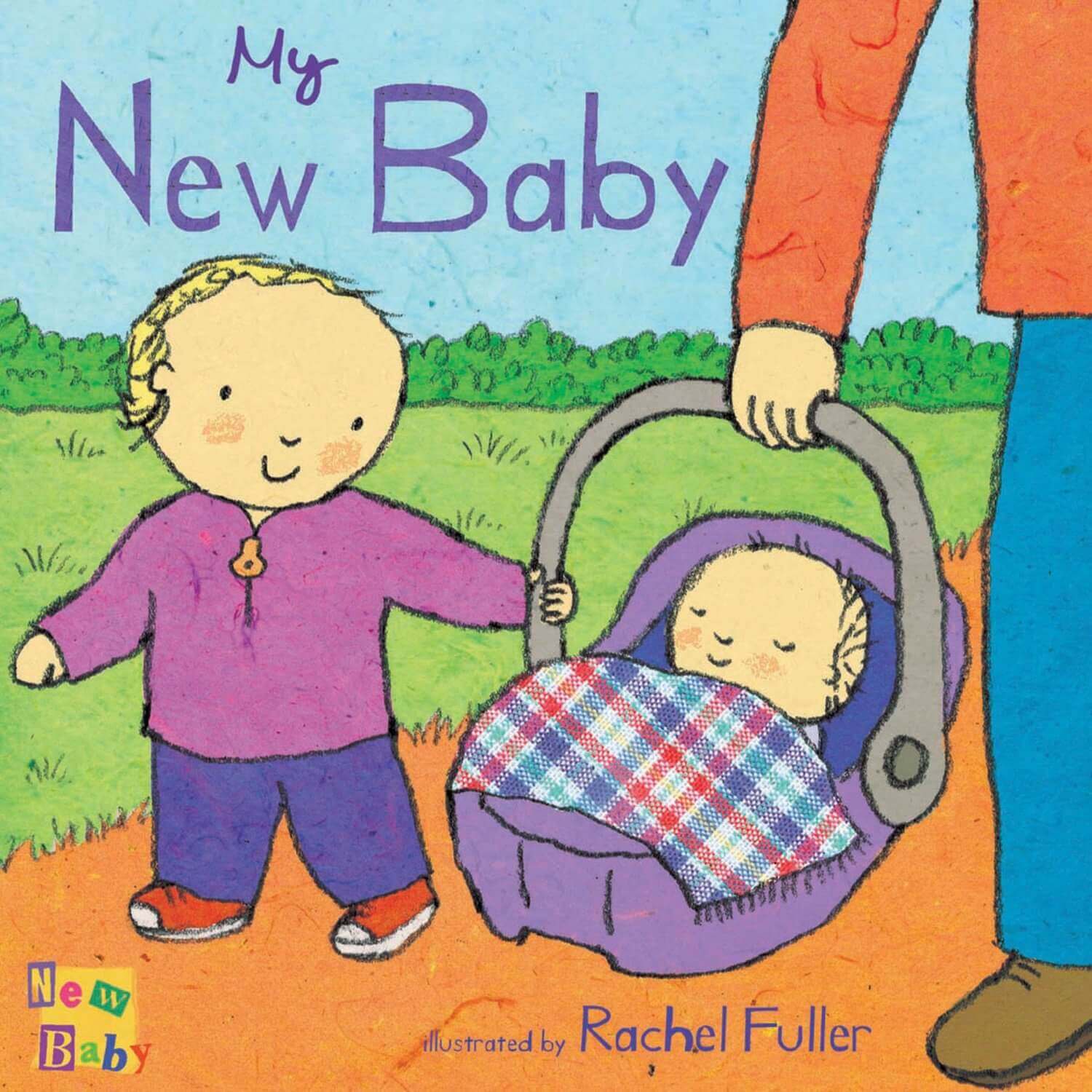 Children learn so much when you take the time to sit down and read with them. Reading books about new babies can help your older child become excited and help them to understand what it means to have a new baby brother or sister.
Here is a list of new baby books to give you some ideas:
3. Buy your child a shirt that says Big Brother (or Sister) to make them feel special.
There are so many cute "Big Brother" and "Big Sister" shirts available on Etsy and other places. Or if you're feeling up to it, make one yourself!
Make a big deal out of it when you give the shirt to your child. Wrap it up or put it in a gift bag and tell them that you have a big surprise for them.
Your child will love to wear it, and it will make them feel like being an older sibling is such a special thing.
The Early Days After Baby is Born
4. Once baby arrives, make a special effort to give a little extra attention to the older sibling.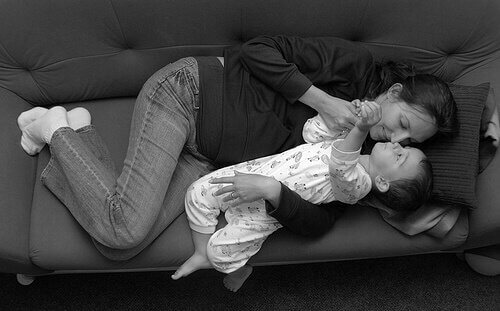 This can be tricky! But if you have a plan, it can be done.
I found a few very simple activities on Pinterest that I knew my son would enjoy. I gathered up anything that I would need for them before the baby was born. This allowed me to very easily pull off a few fun (and extra special) projects with my son after the baby arrived.
It doesn't have to be anything fancy either!  Your child would love it even if you just got a few new books from the library to read to them after the baby is born. Just something to confirm in their little minds that you are still their mommy and will still continue to love them and play with them as before.
5. Plan to have family members or close friends come over to entertain your child during the first few days.
I was very blessed to have my mom come and stay with us for almost a week after our daughter was born. I can't tell you how much of a help that was to me.
Not only did she cook all of our meals for us, but she also played with and loved on our older son, giving him even more attention than he usually got at home with just me. This gave me the chance to mainly focus on the new baby without feeling guilty that my son wasn't getting enough attention.
6. Don't feel guilty for allowing your child to have more than normal TV time.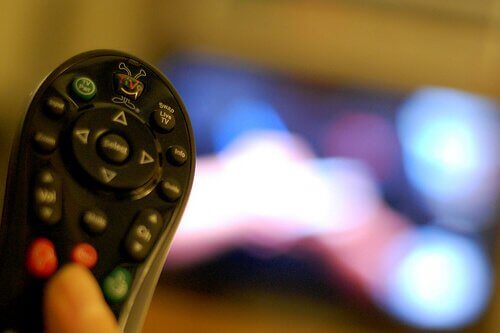 The first few days after birth can be so exhausting. Sometimes letting your older child watch a TV show or two can let you get some rest while your baby is napping.
I don't normally like to allow my son to watch much TV, but he definitely watched more than he was used to right after our daughter was born. I would rest on the couch in the afternoon while he watched an episode or two or his favorite kids show. He still had plenty of creative play time during the day, but this gave us both a chance to just stop and rest while he stayed occupied.
The Following Weeks (and Months)
7. Try to keep your older child on their same familiar routine as much as possible.
Undoubtedly, your child's routine may have to be changed up a little with the addition of a new baby to the household.
However, with routine (especially for children) comes comfort, so try not to let the very familiar parts of their day be changed too much once baby arrives. The daily routine may need to be adjusted to make it work for everybody, but keeping your older child on a routine will help them know what to expect every day and will bring them comfort and reassurance.
8. Include your older child in helping to care for the baby if they are interested.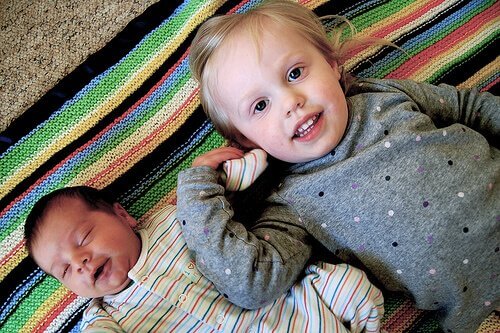 I can see the pride in my son's eyes when he is able to help me care for our baby. Simple things like getting a diaper for me, covering the baby up with a blanket, giving her a stuffed animal, and bringing me her lotion and other supplies make him feel like he is an important part of taking care of his baby sister.
This makes him feel so special, and I believe that it has helped him not become jealous.  He feels like he is a part of this new adventure in our lives.
I make sure to always praise him for his help also.
"You're such a good big brother! Thank you so much for your help! You're baby sister loves you so much!"
9. Give yourself plenty of time before leaving the house by yourself with both children.
I remember when our oldest was born how much harder it was for me to do something simple like go to the grocery store. Suddenly, I had to pack a bag, put a baby in a car seat, load the car seat in the car, unload it when we got to the store, and all the while make sure that the baby was happy, clean, and fed. Whew! It was a lot easier when I could just hop in the car all by myself and go anywhere I wanted.
Well, the only thing harder than getting out of the house with a baby is getting out of the house with a toddler and a baby!
Be patient with yourself! When you are ready to take both children out, plan only a small, short trip to give yourself a trial run. See how that goes, and eventually you will be comfortable taking them anywhere!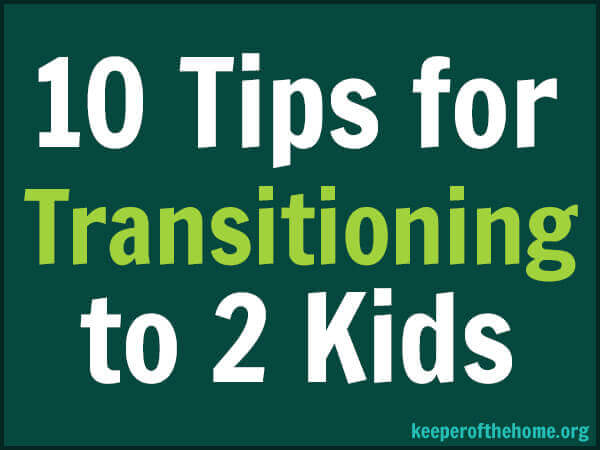 10. Expect a new normal!
Things will not be the same as they were before.
I am a work from home mama. I have a design business as well as a blog. I enjoy doing both of these things very much, and I had a schedule that worked well before our new baby came. My son took great naps every afternoon, and I was able to get a lot of work done during that time.
Well, I foolishly thought that I could go on with my old schedule a few weeks after our new baby was born. Ha!  I soon got a reality check when I tried to implement that same schedule again!  Now when my son is napping, I am nursing, changing diapers, and rocking a sweet little baby girl. On top of that, I'm a bit exhausted from being up at night with the baby and trying to keep up with managing our family and house.
So, I have accepted the fact that I will need to find a new normal!  I'm still working toward what that is going to look like, but I know that we will get eventually there. And although there are days that are tough, when I look at these two sweet babies of mine I know that it is oh so worth it!
What are your tips for transitioning to more children? Was the transition easier or harder than you expected?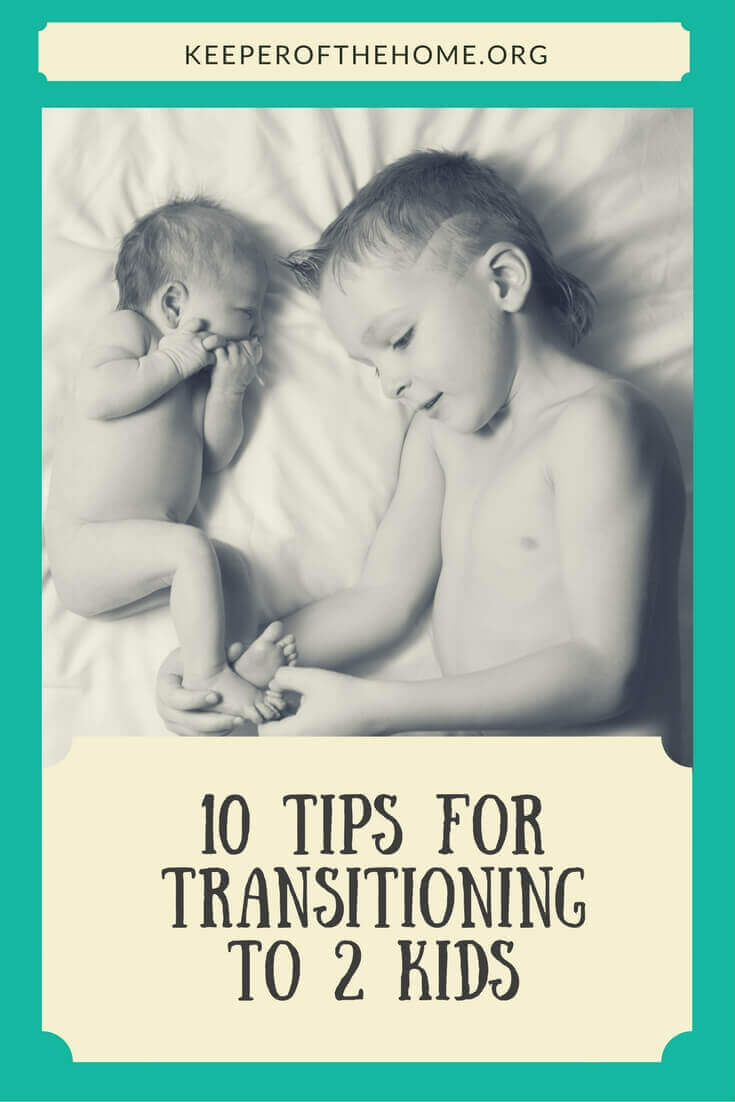 ;