9 Hair Care Products You Can Make for Yourself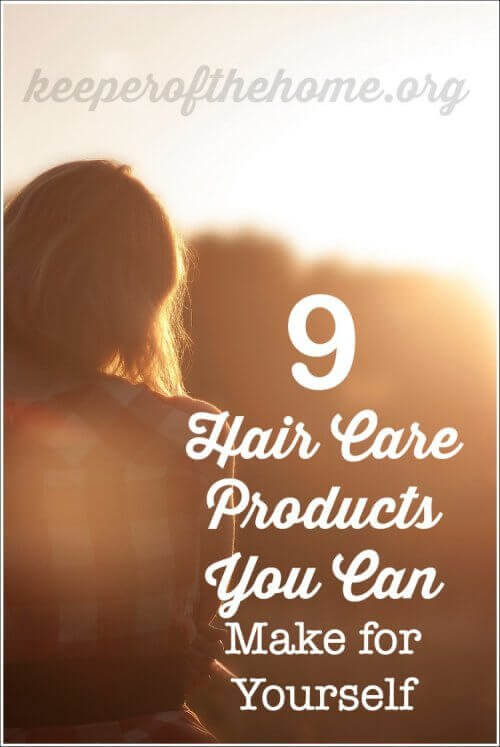 By Beth Ricci, Contributing Writer
It's routine for me now, but when I think about it I realize that I do a lot of DIY'ing. Mostly with kitchen and bathroom items. Sometimes it even feels as if I'm on a personal quest to put certain companies out of business. I mean, that would be a nice side effect in some cases (particularly the companies that malevolently market their junky products to unsuspecting consumers), but that's not really the primary reason why I do it. 
I do it for one big reason: simplicity. It simplifies my life, my health, and my budget when I DIY products like the ones below. There is a multi-billion dollar industry devoted to making every kind of product imaginable (and then some) for your hair and beauty needs. It's kind of weird, if you ask me.
They make all kinds of ridiculous claims about what their products can do but when it comes down to it, simple DIY versions can achieve the same end result — and with fewer toxic chemicals and less dollars out of your pocket. [Tweet "In many cases, the DIY version is actually better."] Case in point: I ditched shampoo and conditioner 10 months ago and currently have the best hair of my life.
I do use natural/organic store-bought products at times (when I can find ones that I actually trust), but I'm a busy woman, and sometimes I just don't have the time to sort through a bajillion different natural brands to find the one that works well for me. I find that it is often simpler to just DIY it.
Here are 9 DIY hair care recipes to try:
I absolutely adore this simple recipe for dry shampoo. In case you're not familiar, dry shampoo doesn't clean your hair; it masks the greasiness until your next wash. I love it because I am a no-poo'er, and only shower and wash my hair about twice a week. (See my posts on How to Stay Clean Without Showering Every Day and No-Poo FAQ's, Resources, and Tips for more info on that.)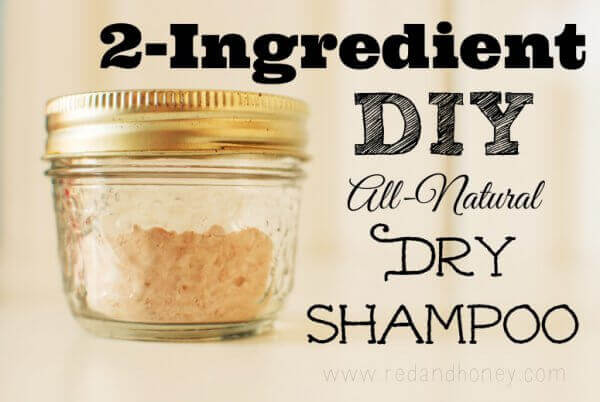 This is a very basic recipe that uses a store-bought conditioner. If you want to avoid that, try a tablespoon of apple cider vinegar

diluted in a small spray bottle of water. That should do the trick too.
I love that this post includes advice on how to get the coconut oil out of your hair once you've slathered it on. I can imagine it might be sort of tough unless you have a plan!

This post has two different versions – one that needs to be refrigerated, and one that doesn't. Both are simple and effective!
Interesting recipe. I love how simple it is, and how much money you can save! Many people are spending $15 or more on a can of hair spray, and I love knowing that they could make this recipe for a tiny fraction of that cost.
This shampoo recipe uses one of my favorite smoothie ingredients, and I think it's brilliant! Judging from the amount of comments on the post, this is one to try for sure if no-poo'ing ever stops working for me.

This one is sort of similar to the DIY hairspray recipe above, but adapted slightly to give it a more texturizing/volumizing function.
Have you ever used henna
to color your hair? This post walks you through it.
This post shares three all-natural DIY ways to do a moisturizing hair treatment. I totally want to try the hot oil one soon.
Which parts of your hair care routine have you DIY'd?
Also check out Stephanie's post from a few years ago: My Frugal Beauty Routine
Disclosure: This post contains affiliate links. When you buy through our links, we earn a small commission, which helps to keep this site going so that we can continue to offer free and useful content, so thanks!