If you are like me, weekday mornings are very busy. You're getting the backpacks packed, the curriculum prepared on homeschooling days, the water bottles filled and lunch boxes ready to go… and the very thought of breakfast puts me even more behind.
So I love the thought of easy breakfasts. Who doesn't??
Here is a rundown of some of our favorite fast and easy breakfast ideas:
1. Smoothies
These are our number one favorite! Smoothies are fast and easy and not messy unless you forget to make sure the lid in on tightly, like I've done a time or two or three. All you have to do is add in some frozen fruit, leafy greens, almond milk and pulse, and you'll be getting breakfast jam-packed with vitamins.
Smoothie recipes:
10 Green Smoothie Ideas
Applecado Smoothie
Strawberry Smoothie with Oatmeal
2. Muffins
We love muffins; it's making the time to make them that's the hardest part. For several of these breakfast ideas what is involved is a little planning and making ahead, which you could easily do on a Sunday afternoon with your children. These can even be sugar free and grain free for a very healthy breakfast option.
Muffin recipes:
77 Real Food Muffin Recipes
Pumpkin Cream Cheese Muffins
7 Grain Free Muffin Recipes
3. Mini Quiches
These mini quiches are perfect for a quick bite and go because not only are they packed with the right nutrients to start your day with energy but they can also be made ahead and heated up in a toaster oven or even eaten cold.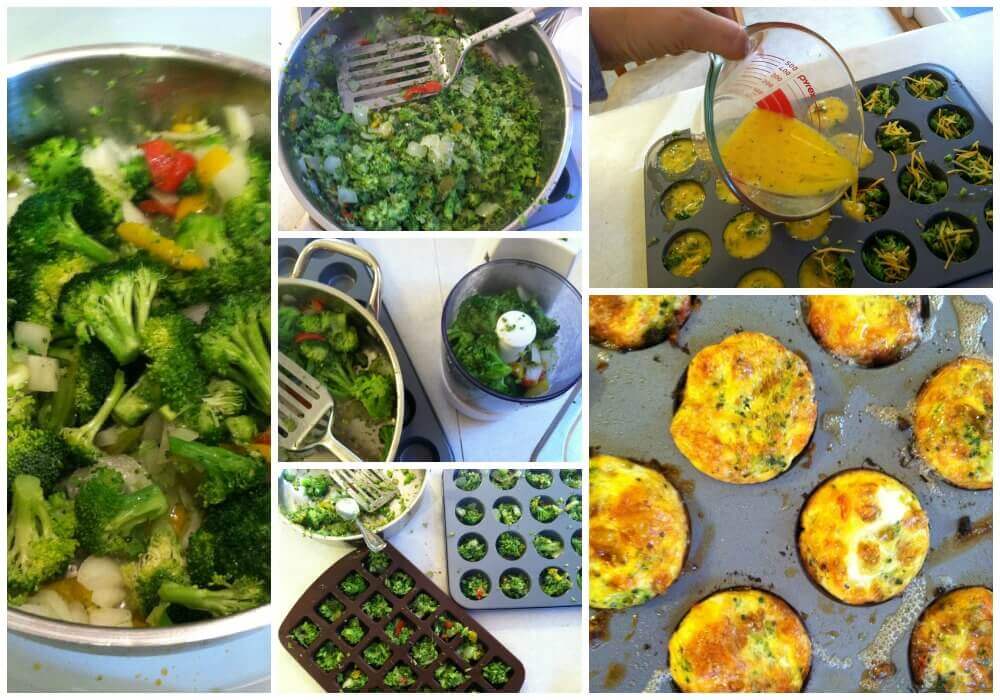 More Quiche recipes:
Texas Style Crustless Quiche
Mini Breakfast Quiches with add-ins
Butternut Squash & Parmesan Quiches
4. Pancakes or Waffles
You can either makes these on demand (which won't be fast and easy) or make them ahead, freeze and bake in a toaster oven. Pancakes and waffles have many memories associated because they can bring you back to eating breakfast as a child, so you are creating the same kind of memories for your children even of they are baked in the toaster oven. And there are so many different varieties of recipes that you're bound to find one your family enjoys.
Pancake and Waffle recipes:
Sweet Potato Pancakes
Gingerbread Waffles
5. Oatmeal
Okay, there are a couple of steps with this breakfast idea before it becomes fast, but once they are done, it can be fast. You can either soak your oatmeal, warm it up and top with your favorite toppings or add ingredients into a pan and simmer while you are getting ready.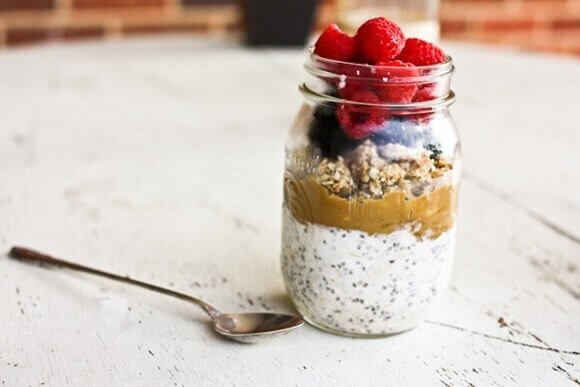 Oatmeal recipes: 
Stephanie's Fancy Oatmeal 4 Ways
There you have it: several breakfast ideas to get you inspired to make healthy, real food breakfasts that can be fast and easy (for the most part!)!
What are your fast and easy breakfast ideas?