20 Nourishing, Whole-Foods Dinners That Kids Will Eat!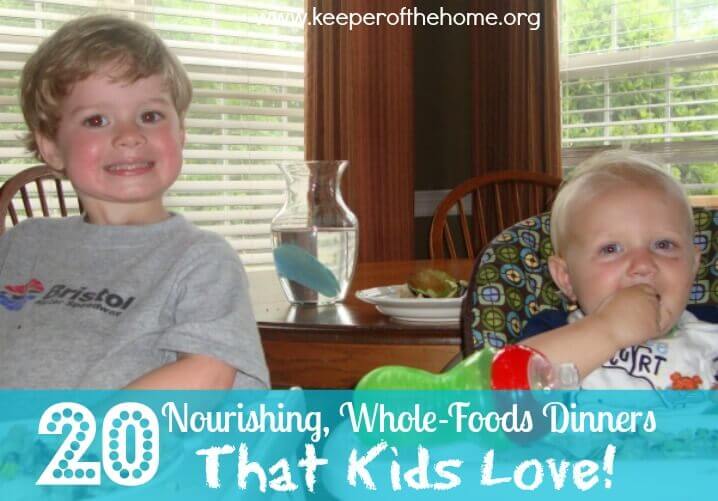 By Jessica Smartt, Contributing Writer
Y'all, I am far from being the perfect parent.
I yell more than I should. At times, I'm addicted to my iPhone. Sometimes, anxiety just plain gets the best of me. And, I'm not spending time reading the Bible nearly as much as I'd like – the perpetual struggle (sigh).
So believe me, no obnoxious "mommy pride" from this girl.
But can I share with you one teensy, little victory, that my husband and I are probably inordinately proud of?
Ours kids eat their dinner.
And (gasp) it's the same, healthy dinner we grown-ups are eating. I know, right?? A miracle!?!
If this happens in your house, you may not realize how unusual this phenomenon is. In epidemic proportions nowadays, kids eat "their dinners" (mac and cheese, chicken nuggets, and pizza are ones I hear a lot) while the grownups explore the culinary rainbow.
We've never been like that. For one thing, we're too stinkin' poor to afford separate kids meals. I'm not sure how I'd handle the temptation if we had the money!
Don't get me wrong – my kids still cringe, complain and gag about the occasional spinach leaf in a dish. But in general, I've gotten good (if I say so myself) at creating nourishing meals that kids will actually eat.
Check out these 20 nourishing, whole-foods dinners that kids will eat!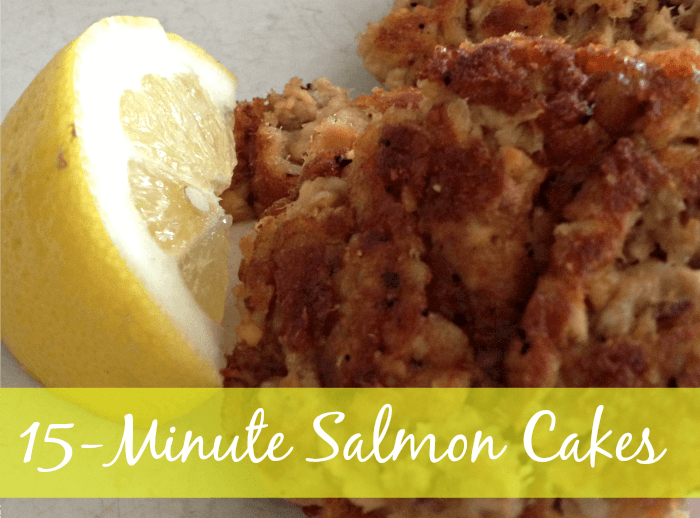 These are a snap to make, and though I held my breath the first time I served them, the boys gobbled them up! It still amazes me.
Clean-Eating Tip: Serve with homemade sweet potato fries.
Kid-Friendly Tip: A dab of organic ketchup might be a necessary evil in your home. No judgment here!
Clean-Eating Tip: It might be cliché, but it's true that shredded vegetables (zucchini, carrots, etc.) are nearly undetectable to kids. I can even get away with fresh spinach in sauce.
Kid-Friendly Tip: If your kids haven't done spaghetti squash, try mixing it half and half with their normal pasta.
Clean-Eating Tip: Serve over spaghetti squash, and pack your sauce with veggies.
Kid-Friendly Tip: Same tip as above…Slowly ration in the spaghetti squash with pasta, and they won't even notice!
4. Taco Salad
Combine ground beef or turkey with Mexican seasoning, avocado, tomatoes, black beans, corn, corn chips and cheese.
Clean-Eating Tip: Use grass-fed beef, organic or homegrown veggies.
Kid-Friendly Tip: The trick here is to finely chop the lettuce. If lettuce is a new thing, just add a few shreds the first time you serve it, then bump it up.
What I love about this meal (besides that it's ridiculously delicious) is that I could prepare it in my sleep. Pretty sure I have at some points.
Clean-Eating Tip: Use organic potatoes, especially white, and a natural sausage. I love the chicken sausage from Trader Joe's.
Kid-Friendly Tip: My kids use ketchup with this. Okay, even I use ketchup with this.
Clean-Eating Tip: Definitely make the beans from scratch, soaking the night before. In lieu of the mounds of cheese and sour cream, use organic Greek yogurt, fresh cilantro, avocado, fresh lime and fresh tomatoes.
Kid-Friendly Tip: My kids don't even eat dairy, but they devour these with tomatoes, avocado and tortilla chips.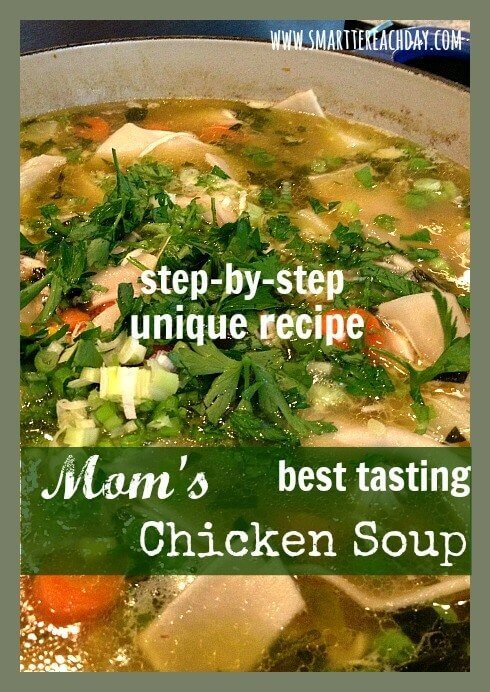 I firmly believe this chicken soup is magical, which might explain why my kids eat it, even though it's packed with "healthy" foods.
Clean-Eating Tip: Organic chicken tastes much better. I add homemade chicken broth to the pot when I cook the chicken initially, adding extra nutrients (see recipe for details).
Kid-Friendly Tip: This is a meal that can look much "yuckier" to a kid than it tastes. If I can get my kids to eat a few bites, they gobble the bowl down.
Okay – true confessions. My son is anaphylaxis to dairy, so we don't eat this in our home. (Sniff, sniff!) But this recipe from The Nourishing Home looks nourishing and yummy!
Clean-Eating Tip: I love her suggestion to mix veggies and protein in with this dish.
Clean-Eating Tip: This dish doesn't include many vegetables in the original recipe, but small-diced peppers are an easy add-in.
Because this recipe is cooked in the crock pot, the chicken shreds nicely – easier for little mouths to eat.
Kid-Friendly Tip: I take care to slice the peppers thinly, so it's easier (and less conspicuous) for kiddos.
Clean-Eating Tip: For the meat in the beans, I use nitrate-free bacon or slices of natural chicken sausage. And of course, make that cornbread yourself over those icky mixes. It doesn't take long at all!
Kid-Friendly Tip: This really is yummy, but if your kids need some extra incentive, add cheese and sour cream to to the beans and lots of butter and honey to the cornbread. I crumble the cornbread on top so they can't just eat the cornbread.
Clean-Eating Tip: I use local grass-fed meat and add veggies to the sauce. (Lentils, shredded carrots, onions and peppers – I promise you can't tell!) Great on a baked potato, too!
Kid-Friendly Tip: Try a homemade roll, or homemade fries.
Clean-Eating Tip: Use organic chicken, and bulk up the nutrition in this meal by serving with sweet potato fries.
Kid-Friendly Tip: I can't think of a tip. All kids eat chicken nuggets…right?!
Clean-Eating Tip: You could use carrots or zucchini instead of the sweet potato.
Clean-Eating Tip: Best with grass-fed meat from a local farm. Try serving it open-faced with one slice of whole-wheat bread, or sans bread and with fresh vegetable toppings, like tomatoes, spinach, and avocado.
These are amazing. I use coconut milk instead of almond. Serve with scrambled eggs, natural sausage, or a smoothie for a breakfast-for-dinner. I also love topping our pancakes with frozen (heated) berries.
19. Grilled Chicken Salad
I combine diced grilled chicken with corn, black beans, tomatoes, avocado, natural bacon and drizzle with olive oil. You can also add hard-boiled egg and shredded cheese. Last time I made this, my son said, "Mom, can you only make this for dinner, all the time?" Must be the bacon!
What are some nourishing whole-foods dinners that you are proud of your kids for eating?