It's Not Your Money, Is It?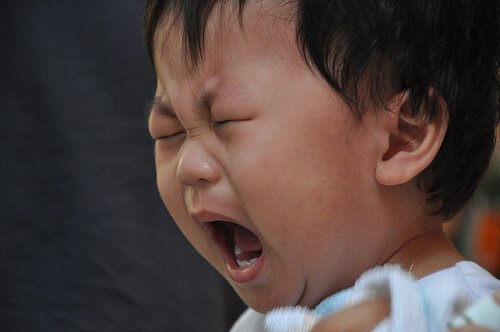 Written by Stacy Myers, Contributing Writer
A while back, there was this strangely annoying commercial on television for JG Wentworth. It's a bunch of adults yelling out their windows about THEIR money. While the normal person would just find this commercial extremely dumb, I found it very bothersome.
When I heard my pastor mention the commercial in one of his sermons about stewardship and giving, I really started thinking. The sad thing is this MY MONEY mindset is very prevalent today. Most of us consider the money we have to be "ours." We do what we want with it – we worry over it – we hoard it – we don't even begin to pray about it.
"It's MY MONEY and I need it NOW" reminds me of something my 3 year old would say. And who cannot watch that commercial and see just exactly how silly those adults look. "Mommy! It's MY TOY and I WANT IT NOW!" But, she's three years old – she's supposed to act that way. We're grown people – we should know better.
Here's the truth. "Our" money is not ours. The Word of God clearly states this fact:
For "the earth is the LORD's, and everything in it." -1 Corinthians 10:26
The money we have in our possession is not ours. It has been given to us on loan from the Lord, and He expects us to take care of it.
If you had $50 in your pocket that was yours and $50 in your other pocket that you were holding for a good friend, which one would you take care of with a fervor? Likely the money from your friend. You're holding it for them – watching over it…keeping it safe.
It's the same with the money that the Lord has given to us – we're to take care of it. Guard it. Watch over it and make sure we don't squander it. Knowing the money we have is God's should cause us to better behave with that money – after all, He is watching.
The way we act with our money totally changes when we constantly think about how God is watching our behavior. He's given us something very precious – He's trusting us with HIS money…what are you going to do with it?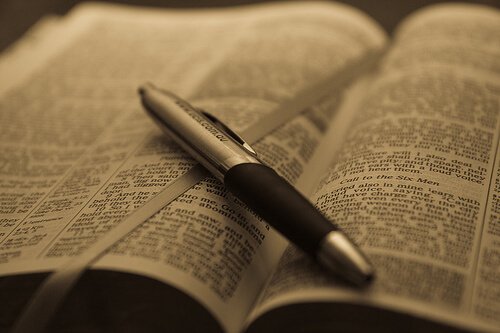 So, knowing our money is not "ours," what DOES the Word say about how God wants us to handle his money? Let's find out.
1. He wants us to give.
My, oh my – how hard we hold on to our money. We find it hard to put anything into the offering plate. We find reasons not to give to those in need. In truth, we should be giving our tithes and offerings to the church so they can help those in need. I desire to have the same attitude as my daughter, who when she saw the usher coming down the aisle, started yelling, "Mommy! Hurry! Hurry! Here he comes! Get your money out! Hurry!"
"The point is this: whoever sows sparingly will also reap sparingly, and whoever sows bountifully will also reap bountifully.  Each one must give as he has decided in his heart, not reluctantly or under compulsion, for God loves a cheerful giver." 2 Corinthians 9:6-7
;
*Let me also interject and say that all giving is not money based. Hospitality to others can cost very little and have great rewards.*
 2. He wants us to live free from the bondage of debt.
The Word has so much to say about debt, and yet most of us never take the chance to really study it. God wishes us to be in "slavery" to him, but we cannot do so if we're enslaved in debt. Jesus is very clear – we cannot serve two masters. I'm not sure about you, but I'd much rather be a slave of Christ than a slave of Bank of America.
"The rich rules over the poor, and the borrower is the slave of the lender." Proverbs 22:7.
3. He wants us to put it to good use.
In the parable of the talents we see that the servants who put their money to good use were rewarded – and the servant who hid his money even had his little bit taken away. God doesn't want us to have his money and bury it in the back yard in a mayonnaise jar. The Proverbs 31 woman is praised for her wise use of money in purchasing a field and planting a vineyard out of her earnings. Be wise with the money entrusted you to you – read – learn…be smart. And most of all, use it to take care of your family – that's truly putting your money to good use.
"But if anyone does not provide for his relatives, and especially for members of his household, he has denied the faith and is worse than an unbeliever." 1 Timothy 1:5-8
4. He wants us to tithe.
Ouch. This is a big one…one that most people don't want to hear about. MOST Christians just assume that tithing went out with the Old Testament. I disagree. I have found from years of listening to people give reasons for not tithing that it is really a heart issue – can we let go of that 10% and give it back to God? Or not? As for me and my family, we don't want to miss out on that blessing! 🙂
"Bring the whole tithe into the storehouse, that there may be food in my house. Test me in this," says the LORD Almighty, "and see if I will not throw open the floodgates of heaven and pour out so much blessing that there will not be room enough to store it. I will prevent pests from devouring your crops, and the vines in your fields will not drop their fruit before it is ripe," says the LORD Almighty." Malachi 3:6-11
5. He wants us to save – not hoard.
Does the Bible talk about saving? You betcha. But, there is a difference between saving and hoarding. Saving is being smart and preparing for a rainy day. Hoarding is keeping your money – not using it to take care of yourself, your family, or your church.
"A good man leaves an inheritance for his children's children, but a sinner's wealth is stored up for the righteous." Proverbs 13:22
What do you do to change the "my money" mindset?