Treat Yourself to Healthier, Real Food Desserts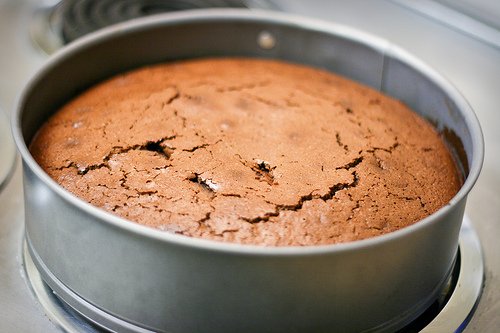 Does eating healthy, real foods mean giving up all desserts and other sweet treats?
I definitely don't think that the eating well and enjoying dessert have to be in opposition to one another. In fact, it's really about the ingredients that you use, far more than about the particular dish that you're creating. So in theory, we should be able to swap in some better, alternative ingredients and simply enjoy our goodies.
One challenge, however, can be finding dessert recipes using those wholesome ingredients, that don't taste bland, dry or just plain old blah. Ever had any "healthy" desserts like that?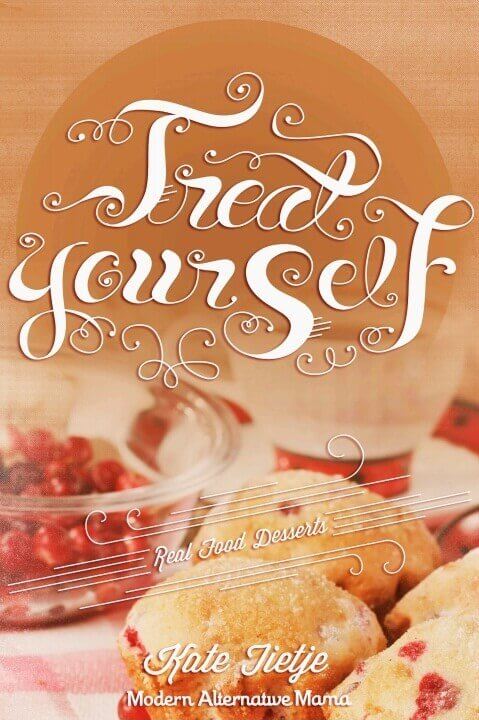 The ebook I'm giving away today is a fun compilation of tempting, delicious treats full of real food goodness. They make use of old-fashioned fats, soaked whole grains or nutritious nut flours, unrefined sweeteners, and absolutely none of the junky stuff like hydrogenated oils or high fructose corn syrup. But these recipes actually taste GOOD.
Kate, author of Treat Yourself: Real Food Desserts, had this collection of 32 cakes, cookies, cupcakes, frostings, pies, frozen treats and more carefully tested by a team of recipe testers (you can see the entire list of recipes included in the book here).
Although I wasn't a tester myself, I did decide to treat our own family to her Chocolate Cake I, with Cream Cheese Frosting for my husband's birthday. It was just as I think chocolate cake should be. Moist, lightly sweetened (but not overly sweet), rich chocolatey flavour, with a perfectly sweet and tangy frosting.
Naturally-sweetened desserts like these may not have that same confectionary taste as their white-sugar bakery counterfeits, and they won't last indefinitely on the shelf or in the fridge, either. It might take a small bit of getting used to for those accustomed to store-bought treats, but once you do, I guarantee you won't want to go back. I love that I can fearlessly indulge in the occasional goodie, without guilt, and the whole idea of this aptly named ebook is that we can "treat ourselves" without having to compromise.
It's killing me that I'm writing this post as I finish up my last few week's of a completely sweetener-free diet, because I've got so many recipes in this book that I'm eager to try out… carrot cake, chocolate eclairs, vanilla bean cheesecake. Mmmmm.