Boosting Your Immunity: Mushroom Soup with Herbs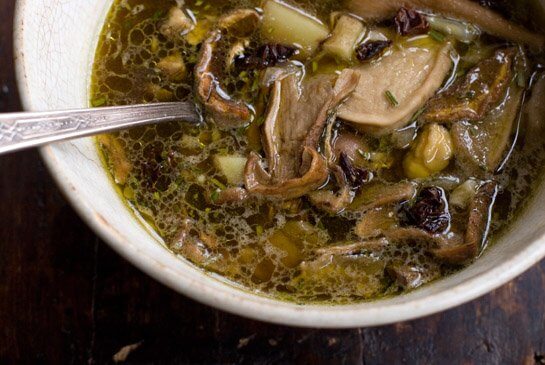 Written by Meg Dickey, Contributing Writer
Our Valley finally began its annual cooling trend last week. After several months of nearly 100 degree heat, we were able to enjoy a rainstorm, complete with chilly temperatures and a delightful nip in the air.
Along with those blissful breezes come the sniffles and sneezes… when we start to feel like we're running down, I like to put a pot of this luscious soup on to simmer. It does a wonderful job of soothing sore throats, boosting immunity, and calming that strange feeling of general malaise.
When most people think of boosting their immunity naturally, they think of elderberry, ginger, garlic, or even honey. However, mushrooms are wonderful immune boosters! They are anti-viral, antioxidant, and have some research supporting them as a cancer preventative.
When I first learned about mushrooms having health benefits, I took one look at those sad packages of white button mushrooms and laughed. They didn't seem like they'd be good for much of anything – let alone keeping me healthy! And that's true. Those white button mushrooms really aren't great for boosting immunity. Just like many of the foods we eat, the more processed and packaged they are, the less likely they'll be good for us!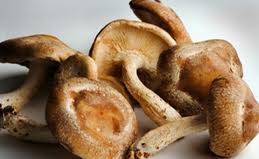 One of the best edible medicinal mushrooms is shiitake. Eating shiitake mushrooms regularly may effectively strengthen your immune system. Shiitake mushrooms contain a powerful compound called lentinan, which enables your immune system to fight diseases and infections more efficiently. In fact, shiitake mushrooms are believed to be more effective than many prescription drugs. Shiitake mushrooms can help you battle more common infections like influenza to more serious health ailments like HIV.
Using homemade chicken stock in your soups is a great way to guarantee powerful nutrition for your body. I like to use my Immune Boosting Stock when I'm making this soup. It's a great way to combine healing herbs with the soothing elements of stock.

Sage and thyme are two of my favorite herbs to add to soups during this cool season. Thyme enhances the ability of the lungs to strengthen and fight off inflammation, while sage is a powerful diuretic and expectorant, helping to clear nasal and chest congestion quickly.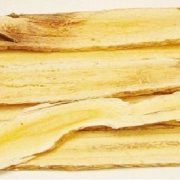 Print Recipe
Mushroom Soup with Herbs
Ingredients
1

large onion

chopped

3

cloves

garlic

minced or sliced

1 1/2

pounds

wild or domestic mushrooms

preferably shiitake or porcini, although crimini can be used, sliced

1/4

cup

red wine vinegar

1/3

cup

unbleached all-purpose flour

or brown rice flour

5

cups

chicken stock

1

cup

sour cream

optional

2

tablespoons

chopped sage

1

tablespoon

chopped thyme

1

teaspoon

paprika

salt & pepper to taste
Instructions
Heat oil or butter in a large saucepan over medium heat.

Add the onion, garlic, and mushrooms, stirring occasionally for 7 minutes, or until very soft.

Add the red wine vinegar and cook for 2 minutes.

Sprinkle with flour and continue cooking, stirring constantly for 3 minutes.

Gradually add the stock and simmer, stirring occasionally, for 5 minutes, or until the soup thickens slightly.

Add the optional sour cream, sage, thyme, and paprika. Cook, stirring occasionally for 3 minutes or until heated through.

Season with salt and pepper to taste.
Notes
If you cannot find shiitake or porcini mushrooms to use in this recipe, brown crimini mushrooms can be substituted, as well as combining some shiitake and crimini. Please make an effort to buy organic mushrooms, or even better, locally grown. Conventional mushrooms are frequently treated with fungicides (ironic, I know).
Do you use mushrooms for their immune boosting properties? What are other ways you increase your resistance to illness during this cooling season?