Take Charge of Your Health with The Whole30 Challenge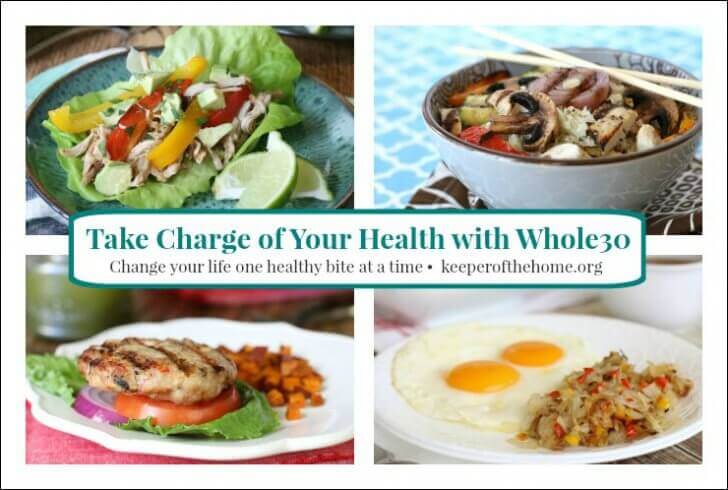 By Kelly Smith, Contributing Writer
Did you resolve to eat healthier in the New Year, only to find yourself falling back into the same old eating patterns after trying to make healthy changes?
I'll be honest, for years I struggled to eat healthy, because frankly, I wasn't sure what "eating healthy" really meant. I simply had no clue as to what foods would help to nourish my body and which foods might be creating setbacks in my health.
It wasn't until I became very ill with two autoimmune conditions that I began to realize that taking care of myself by eating healthier was the key to not only helping my body to heal, but it's also been the secret to enhancing my overall well-being – in other words, improving my mood and energy levels too!
Whole30 to the rescue …
If I would have known back then what I know now, I immediately would have taken The Whole30 Challenge. The reason I say this is because after two rounds of Whole30, I'm absolutely convinced that this free nutritional program can help people to discover improved health by helping them to begin the process of discovering which foods are beneficial and which foods may be contributing to poor health.

What is Whole30? And why take the 30-day challenge?
The Whole30 Program is a free, nutrient-dense, elimination diet that can help you jump start your health and get started (or make better progress) on your healthy living journey. That's because Whole30 shows you how to nourish your body with pure real foods while eliminating the most common problematic (and typically less nutrient-dense) foods. It's a great way to detox from processed foods and also from potential food allergens that you may not even know you're sensitive to.
And for those of you, like me, who may be suffering from chronic health issues – or suspect that food allergies or sensitivities may be impacting your health – taking The Whole30 Challenge can truly be life-changing!
In a nutshell, Whole30 can help you to:
Nourish your body with whole nutrient-dense foods in order to facilitate improved health and well-being;
Eliminate sugar addiction and other unhealthy eating patterns; and
Help you to begin to identify potentially problematic foods that may be sabotaging your health.
One of the biggest reasons I recommend The Whole30 Program is because it's based on a real food lifestyle that aims at helping individuals to develop a personalized approach to their diet. It isn't a one-diet-fits-all program. Instead Whole30 helps you to discover what foods work best for your body and which foods do not based on your unique body and health issues.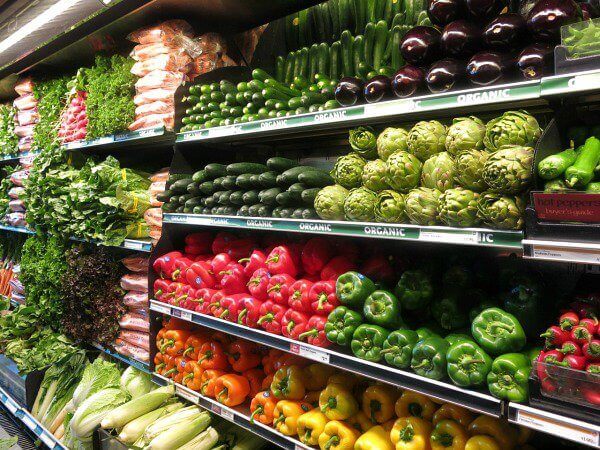 By taking The Whole30 Challenge twice now, I've discovered several food groups that are problematic for me personally. As a result, this invaluable knowledge has helped me to experience a significant improvement in my health and wellness.
In addition, I've not only witnessed amazing changes with my own personal health, I've heard countless testimonies from reader-friends (who've taken The Whole30 Challenge with me) about how this program has impacted their health for the better too. But don't just take my word for it. I encourage you to read the success stories of countless individuals with a wide variety of health issues who've successfully completed the Whole30 program with amazing results.
Of course, even with all of the positive changes that often result from Whole30, it goes without saying that you should always work with a medical professional to address any health concerns. As much as I believe in being proactive about your own health, it's not wise to do it alone. Having a trusted healthcare professional to partner with you is key to ensuring good health, and the early diagnosis of serious medical conditions.
Helpful free resources to make your Whole30 journey easy and delicious!
Another thing I love about Whole30 is that it's free! That's right, free. You can find everything you need to know about the program on the Whole30 website.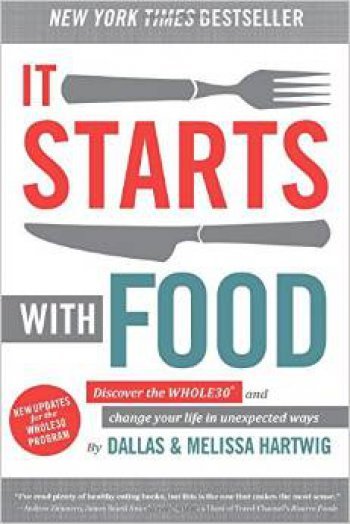 Of course, the book "It Starts With Food
"  is an incredible resource that I highly recommend, but you don't have to purchase it to achieve success on Whole30. And just so you know, I don't receive any form of reimbursement for recommending the Whole30 program. I'm just one of thousands of people who've experienced the benefits of Whole30 and want to help others – particularly those struggling with health issues – to discover this life-changing program.
In fact, I'm such a huge proponent, I've created a wealth of free Whole30 resources and support to make it even easier for individuals and families to take The Whole30 Challenge. So if you're interested in seeing what Whole30 can do for you, then please know I'm here to help!
Here are just a few of the free resources I've created to help make your Whole30 journey easier and tastier too!
Quick Start Guide to Whole30 – In my comprehensive DAY ZERO: Getting Ready for Whole30 post, you'll learn: How to get ready for your 30-day healthy living journey; tips for stocking your pantry for quick Whole30 meals, and find lots of encouragement and helpful tips to ensure your success.
Free Whole30 Meal Plans & Recipes – I've also created lots of delicious Whole30-compliant recipes that make following the program easy and delicious. But even more exciting … I've put together a series of free Whole30 meal plans to make it even easier to complete the program! Each free Whole30 Meal Plan Kit features family-friendly Whole30-compliant meals, a shopping list and prep-ahead tasks that make getting a healthy meal on the table a snap.

Discover what "eating healthy" means for YOU!
Back to that New Year's resolution thing … if you've been struggling to find the right diet to address your own personal health concerns, then I encourage you to take a little time to check out The Whole30 Program.
With Whole30, you'll not only learn how to nourish your body with wholesome real foods, but also begin the journey of discovering what foods may be creating setbacks in your health, and the health of your family members. That's why I'm such a big fan of Whole30 and have made it my mission to help as many people as possible to discover this life-changing program.
Have you taken The Whole30 Challenge? What's your experience been? We'd love to hear your story too!
Please note: I am not a healthcare professional, therefore this post is not intended to replace the advice of a physician. As noted in the article above, I highly recommend partnering with a trusted healthcare professional to address any health concerns.
Disclosure: This post contains affiliate links. When you buy through our links, we earn a small commission, which helps to keep this site going so that we can continue to offer free and useful content, so thanks!