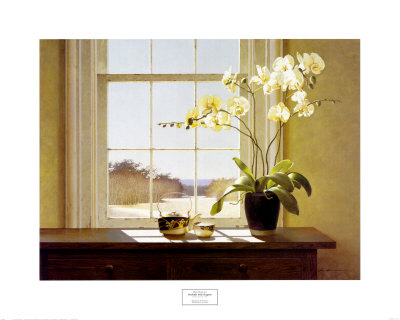 I've been feeling really worn out lately.
I'm not sure when I started to feel this way exactly, only that it's been quite some time now. I wish I could put a handle on the causes and find a simple fix, but I'm not sure that it's that easy.
I can think of several things that have probably contributed. Starting this blog very shortly after my husband finishing his cancer treatments and then moving into a new house was probably a bit too ambitious. Doing several different types of cleanse and restrictive diets over the past year and a half (for myself, my husband and my son). Having two months of huge technical blog issues that practically consumed me. Choosing to take in two sets of homestay students this summer, one after the other, and unfortunately having a difficult time with both (and eating poorly during that time). Planting a fairly large, organic garden for being the novice that I am. Struggling to discipline well and consistently, leading to many challenges with disobedience and my own sinful heart as a result.
It's probably not any one of those things, though, and maybe not even the combination of them. There's nothing spectacular about my circumstances or situation, nothing that's especially hard.
The fact is that I put a lot on myself, and have quite high expectations. I tend to over burden and overwhelm myself and my schedule with all that must be done (or so I think), and then struggle with guilt and frustration and anger when it doesn't happen the way I think it should. In my frustration and tiredness, I then lack the organization to stay on top of things and life begins to unravel even more.
I don't think I am alone. Most women I know tend to feel over committed, frazzled, lacking in time to do all that they need or want to do, disorganized (to some degree), and just plain tired. Whoever told us we needed to be Superwomen? Why did we believe them? What makes our lives so busy and out of focus?
Crystal's book recommendations a month or so back sparked something in me, and I realized that I needed to pursue this area of my life. Because it wasn't just an area- it was spreading into every nook and cranny of life, affecting my health, my marriage, my mothering, my relationship with God, my disposition, my care for others.
My reading for the next couple of months is focusing in on my desire to find simplicity in my day to day life. To learn where I can scale down, minimize, do with less, say no to commitments, get organized, declutter, prioritize and just renew myself and my focus. To learn to simplify, and to spend time on what is truly important and valuable (glorifying God, loving my family, having an orderly and peaceful home, serving others).
Here's the list I'm working my way through: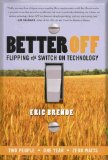 Better Off – Flipping the Switch on Technology (Two People, One Year, Zero Watts) (thanks to Kimi for the recommendation)- Eric Brende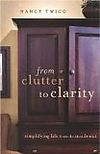 From Clutter to Clarity: Simplifying Life from the Inside Out– Nancy Twigg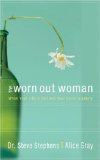 The Worn Out Woman: When Life is Full and Your Spirit is Empty– Dr. Steve Stephens and Alice Gray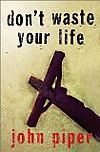 Don't Waste Your Life– John Piper


A Quest for More: Living for Something Bigger Than You– Paul David Tripp
Does this topic strike a chord with anyone else? I've actually been feeling like it's a bit of a theme in many of the blogs that I've been reading lately.
Simple Living Series- Passionate Homemaking
From Exhaustion to Rejuvenation- Overcoming the Worn Out Woman Syndrome– Biblical Womanhood
Living a Simple Life– Frugal Granola
I've also considered opening this up as a carnival each week, as I share things that I am learning about and doing to simplify and re-focus my own life, and wondered whether others might be interested in joining me. Would the idea of "Living Simply Saturdays", where you can share your own pursuit of simplicity and add your link on my blog, appeal to anyone?
Image Credit- allposters.com