Recipes and Ideas for What to Eat on the GAPS Introduction Diet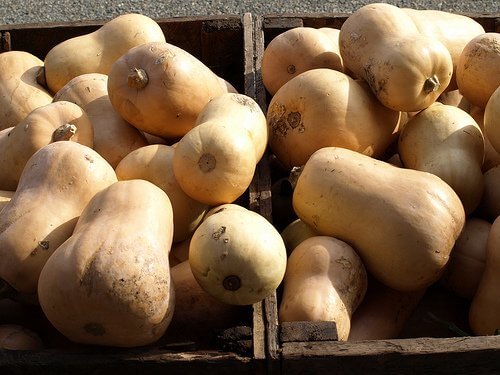 We've just begun our 3rd week on the GAPS diet, and all is well.
We are beginning to see some very positive results in our family, including less eczema for the baby and toddler, a decrease in heartburn for my husband, and some behavioral improvements with our toddler as well. We've all experienced some toxin die-off, and our cravings for sweet and carbs has been lessening.
The hardest part of any helpful but restrictive special diet like GAPS is knowing what you can make, when all of your regular foods and meals go out the window. I have experienced this challenge (and am still experiencing it) almost daily, but thankfully there are many great resources out there and ways to make doing this diet as painless as possible.
Help for the Intro Diet
The very beginning of the Intro Diet was the toughest part for us. My kids began balking at the idea of another soup by the end of day 2. So what to do?
Keep your soups as varied and interesting as possible. This can be done even with a limited array of ingredients to choose from. Really mix and match your veggie and meat choices up. Lots of sea salt helps with flavor. See this tutorial on making soups from scratch without a recipe for more ideas.
Let kids drink their soups, either with a straw or in a mug.
Add in a few simple, digestible foods if that will help you get through the beginning stages if you're really struggling. Personally, we chose to add in free-range eggs and peeled, cooked, organic apples. Eggs were usually boiled or scrambled. The apples I cut into thin slices and "fried" them in a pan with a bit of water for steam until they were soft and cooked through, and gave them a small sprinkle of cinnamon for added appeal. Applesauce was good as well.
If you need to start adding in other foods, just stay diligent with the bone broth. We still try to drink some broth in a mug with almost every meal, whether we have soup or not.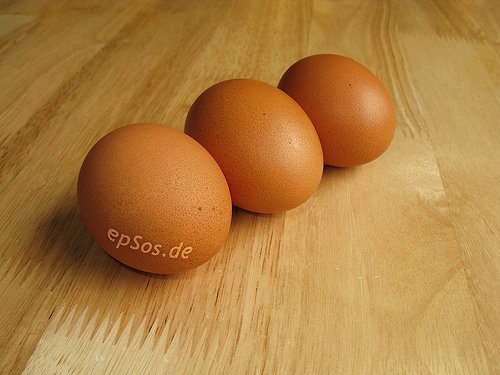 Image by EpSos.de
Beyond the First Few Days…
We stayed pretty strict on our soup, eggs, cooked apple and broth regime for the first 3-4 days. Then we began adding in cooked veggies and stews/casseroles like:
Squash fries– I made mine with butternut squash, and either beef tallow (the best!) or coconut oil and sea salt. Try to avoid burning them (or don't eat the pieces that get a bit burnt)
Well-steamed cauliflower or broccoli with a bit of coconut oil and salt
Roasted beets, but I used coconut oil instead of olive oil
Green beans, lightly steamed/fried in a pan with some water and a bit of oil
Stews with small chunks of parsnips, carrots, turnips, peas, celeriac (less fibrous than regular celery), onion and garlic.
Roasts or whole chickens done in the crockpot, served with a bit mug of broth and one of the above veggies
Fish patties- made with ground or canned salmon, a couple eggs, salt and pepper
Avocado- nice and ripe, eaten either straight out of the shell, or mixed with a touch of lemon juice and sea salt, and some juice from our lacto-fermented pickles (this gave it a surprisingly nice flavor!). This "guac" was nice for dipping fish or meat in.
Chicken, beef or turkey patties. Ground meat, mixed with eggs and light seasonings or fresh herbs (like cilantro). Later on, you can add a bit of nut butter to these as well, for adding taste and texture. Just fry them on a low temp in coconut oil or beef tallow.
Spinach Rollups (stage 2)- These use egg to make a "wrap" (and I added a bit of water to my egg mixture). Then fill with a yummy meat/spinach mixture. We used beef, but chicken would be nice, too.
Squash meatballs (stage 2)
These kind of foods can gradually be added in every couple of days, as the body seems able to handle them. We found that we were able to add these foods in quite quickly and easily after the soup intro.
Adding a Bit More Variety
I think this is where we got a bit too eager to add new foods into our repertoire and started moving too quickly. My advice would be to take these next steps slowly, more slowly than you would like to. Really stop to make sure that each person is doing well with the new addition before moving on. We are having to backtrack slightly to our list of foods above, because these newer foods aren't sitting with us quite as well as we would like, and then we can move forward again.
Here are some of our next steps as we progressed through the Intro Diet:
Ripe bananas. These add so much variety to the diet when it comes to making treats. Banana cake, banana nut pancakes, banana smoothies! I freeze most of them, for smoothies, or to thaw for making baked goods.
Soaked almonds, then cashews, then peanuts (Valencia peanuts because they have less of the molds that peanuts sometimes have). Soak the nuts 12-24 hours in a bowl of water, then dehydrating or drying slowly in a very low-temp oven. You can then grind these in the blender to make nut "milks" or for smoothies. Or make nut butter by lightly roasting them (I use a low temp, like 250-300 F) in the oven, then use this method to create the "nut butter" texture in a food processor.
Ghee (clarified butter). I used Organic Valley Pasture Butter and this method for making my ghee, which was very easy.
Homemade kefir. I use my raw milk for this, which makes a really nice, thick kefir.
Cooked blueberries. I cook a big batch up at once, and then I freeze some in small portions for adding to frozen smoothies, and also keep some in the fridge.
With these new foods, suddenly we can make squash pancakes, (stage 1) banana nut pancakes (stage 2) with blueberries, nut "brownies" (stage 2), banana cake (stage 1), lots of smoothies (blueberry banana, banana nut butter, blueberry kefir), and more.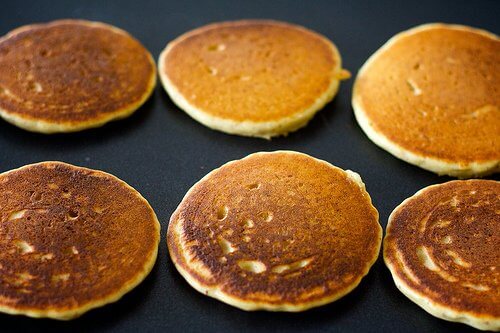 Quick and Easy Snacks
A few that have worked well for us:
Hard boiled eggs
Fruit leathers, made with cooked apple or apple/blueberry, then dehydrated
Leftover squash, banana or nut pancakes (they're good cold)
Bananas
If we're in an absolute pinch, we'll eat peeled, fresh apples, but we try to avoid these if we can
What About Cultured and Lacto-Fermented Foods?
Because this diet is already a bit intensive to do, I didn't want to be making my own lacto-fermented veggies at the same time. I opted to buy some ready made instead.
I chose to use Bubbie's kosher dill pickles and their sauerkraut. Both are truly lacto-fermented, made with nothing but cucumbers or cabbage, water, and salt. They taste great and make life so much easier on GAPS! We try to have one or the other every day, with lunch or dinner.
Now we are slowly adding some kefir to our diet, for another cultured food, though I think we are going to briefly back off on it then reintroduce again later. I am also going to make a few more fermented veggies from Nourishing Traditions, like Ginger Carrots, Pickled Beets, and later on, Salsa and Mustard. Next I would like to try making some beet or fruit kvass to drink.
Where Can I Find GAPS Intro Diet Friendly Recipes?
Unfortunately, the book Gut and Psychology Syndrome does not include the Intro Diet, which Dr. Campbell-McBride added on after writing the book 10 years ago. There are some great recipes in there, but many of them just don't work with the Intro Diet.
I have found these sites helpful instead. Not all recipes work, but if you look through them, you will find a number of recipes
PecanBread– This is actually an SCD site (specific carbohydrate diet). It is very similar to GAPS, though, and has many, many suitable recipes. I love this site and have found it so useful.
GAPS Guide- I don't have this, but wish that I had bought it, because many people in the Yahoo GAPS group seem to find it really helpful.
GAPS Guide website– This has a nice list of recipe resources as well.
Looking for more GAPS recipes and resources?

Cara from Healthy, Home & Happiness has several amazingly helpful resources for those on GAPS:

30 Days on the GAPS Introduction Diet- What Can I Eat Now? This is an essential guide to helping you get started and get through the challenging early days and weeks of the intro diet!
Grain Free Meal Plans Freezer Cooking Guide. Prepping meals and meal components ahead of time is a HUGE sanity and time saver when you're doing gaps, and this ebook guides you through the process of stocking your freezer to make life on GAPS easier.
Grain-Free Meal Plans. Do you prefer to just let someone else do the thinking and planning for you, and follow along a pre-made menu plan? Then you'll definitely want to check these GAPS-friendly plans out.
My three biggest tips for making the GAPS diet work for your family?
Stock up WELL on the foods that you will eat often. I have a funny looking shopping cart, loaded with tons of apples, squash, bananas, avocados, and other veggies, and then large bags of nuts. And the poor farmer I buy eggs from- sheesh! But staying well stocked keeps my stress levels down.
Meal plan, meal plan, meal plan. Add in breakfast and lunch, as well as snacks, to keep things as easy as possible.
Make large batches of meals and snacks whenever possible. Leftovers are a very good thing. You will get hungry often (as will your kids and hubby!) and you don't want to spend your life in the kitchen.
Any tips from others on getting through the GAPS Intro Diet? What kinds of foods did you eat and what resources were helpful to you?
Disclosure: This post includes affiliate links.