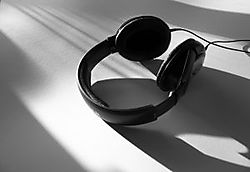 I was wondering: Does your site recommend a list of podcasts that your readers might be interested in subscribing to? I found the 'Revive Our Hearts' one through Girl Talk (a site you referenced just recently), but was wondering if you had any others to suggest?
Loree
This great question landed in my inbox a little while ago, and I thought I would put it out to all of you, to see what resources you are aware of. Though I'm aware of a few resources, I don't have any particular list of audio resources that I recommend.
Personally, I've listened to a couple from Revive our Hearts, with Nancy Leigh DeMoss. Most of them are interviews with other women, and they are very Biblical and very encouraging. If you go here, you can search for previous shows on a variety of topics or by date.
Another resource is the GirlTalk blog. Though I couldn't find any specific category or place on their blog where you can locate things to listen to, by doing some searches for sermons, audio, etc. I came up with this link to some Audio Resources for Parents, and this one to a sermon by CJ Mahaney. These are just examples of the types of audio that they link to from time to time. I've always appreciated their suggestions.
Yet another place to find audio messages is the Sovereign Grace Ministries website, where you can sort through their audio resources, and many of them are free to download. Sovereign Grace is the body of churches that our local church belongs to, and though I'm obviously biased, I think that the teaching material that comes out is excellent and challenging.
Where do you find great podcasts and audio messages to challenge, encourage and inspire you in your walk with Christ, or your role as a mother, wife and homemaker?