The Secrets of Where Real Foodies Buy Their Ingredients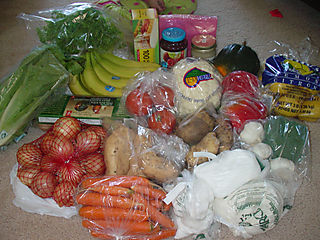 Tackling the issue of where to buy ingredients to stock a nourishing kitchen, and even which items to buy, is a challenging one. It will look so different depending on the types of foods your family prefers, the stores available to you in your community, your season of life, and your budget.
Just as I did last week in revealing the contents of my pantry, I share what I purchase to give some ideas as to what it might look like to purchase a whole foods diet, where it might come from, how it fits into the budget, etc. I still have elements of my shopping and food choices that I want to improve, and some that I am currently happy with. I continue to tweak my methods (and madness) all the time, as I try to get the most nutrition for my dollar, and do the best with what I have.
So let's jump in, and I'll explain as I go along…
Raw Milk:  $50 a month
This is a major portion of my budget, unfortunately. Though I am thrilled beyond belief to have this milk available to me, it is eating up far more money than I wish it did. As food prices rise, I may have to reconsider and purchase a little bit less milk for the family (or we may have to bite the bullet and just up our budget more). This amount purchases me 3 litres of raw milk per week, giving us a total of 3 gallons per month (yep, do the math- that's over $16 a gallon!!!).
I purchase it through a cow share at a farm in a nearby community, which we had to purchase shares in (giving us partial ownership of a cow). Each week it is delivered to a drop point, where one of us goes to pick it up.

Meat and poultry: Approximately $50 per month
I purchase most of my meat and poultry from a small, local meat shop out in the country. I try to go there about once every month or two. This spring I made my first big purchase of 1/4 of a cow. I also buy boxes of frozen chicken breasts, sandwich meat and occasionally pepperoni or jerky, and sometimes sausages or beef bacon (we don't eat pork). Most of their products are nitrate/nitrite free (and I only buy the ones that are).
The rest of my meat comes from two places. Several times a year, I purchase a box of 3 whole chickens from Azure (Shelton brand), and I've also bought chicken legs as well. When I go down to Seattle to visit my MIL, I also often buy the natural chicken sausages that the Costco there carries (hormone/antibiotic free, no nitrates, no msg). Those costs are taken into account below, with Azure and Costco, rather than in this category.
Produce: Approximately $80 per month (we spend extra in the summer to stock up on summer fruit)
I love my produce market! I've been going there for over 3 years, and would not consider going anywhere else! They are an independent, locally owned family business. They grow much of their own food, some certified organic, the rest unsprayed and naturally grown. What they don't grow, they bring in, getting organic when it's available for a good price. The quality is amazing, the selection is great, but really the prices are one of the things that keeps me so loyal. I like to memorize food prices (I know, I'm strange), so I know that I am getting the best deal there, and with so much of it natural, nowhere else compares.
Costco: I'm not really sure how much I spend, as it really varies, but it's probably not more than $50 or so.
Though I used to buy more items from Costco, my shopping habits have changed and they are no longer one of my favorites. When I go to Washington, I still shop there as they carry organic butter, natural sausages, cheap cheese (when I can't get my raw cheese from Azure), a massive bag of baking soda and the odd other thing. At home in Canada, I buy my large bags of non-GMO brown rice, organic corn tortilla chips, cases of tomato paste and diced organic tomatoes, maple suryp, organic peanut butter, almond butter, 100% fruit jam (though this year I'm making my own), and pure vanilla.

Azure Standard: Between $80-120 on average
I am continually grateful that I have access to this incredible whole foods co-op! Through them, I purchase so many great things- all of my bulk, organic grains and dry beans, dried fruits, Bragg's (like soy sauce), organic apple cider vinegar, sea salt, natural cleaning supplies, stevia, raw cheese, sometimes free-range eggs and organic dairy, some toiletries (toothpaste, lotion), teething tablets, baking supplies (carob powder, coconut), frozen natural berries, seeds, supplements, etc.
Conventional Grocery Store (for me, this is Superstore, as it is close to my house, has a natural foods aisle, and is the cheapest in my opinion): The remainder of my budget, probably around $50-100 is spent here.
I use this store to help me fill in the gaps. It's close, it's cheap, and I've learned what I can and can't buy here (or rather should and shouldn't). I never, ever use it for meat, buy very little of my produce here (though they have a few things they carry organic that I buy if they're nice quality, which they often aren't), and a few other more random items. Sometimes the one brand of bread that we like/approve of. Sometimes spices. Some nuts. Often fish. Free-range eggs. 3 L tins of Extra Virgin Olive Oil. Discounted organic (though pasteurized) milk for making yogurt and kefir. Cheese when I run out of raw cheese. Natural food items that I run out of in between co-op orders.
Putting it all together
It's taken me several years to sort out this careful balance of where I buy my food from. You may be thinking that I spend all month shopping, but it's really not true. Despite the number of different places I acquire my groceries from, I usually only go shopping ever two weeks (I try to stick to 2 stores max), aside from picking up our milk once a week and seeing my MIL to get my Azure order.
It takes a bit of research to find the right places that will work for you,a bit of work to learn which grocery store truly is cheapest and which carries the best whole foods options and some careful thought and planning to organize how you will buy what you need from a range of different places, and how you will make the budget work (and some months, I still hit the second to last week and realize that I haven't planned carefully enough and money is running low). It's well worth it, though, to know that you are buying the highest quality of foods possible, and getting the best deals that are out there!
I think it's worthwhile to take a close look at the regular grocery store and discuss exactly how to use it to our advantage (or if it's the only option available to you), and how to avoid the foods that really should stay on the shelves where they belong. I'm going to tackle that next, as well as show you an example of a shopping trip that I might do at one of these stores, just to give you an idea of which items they are useful for.
As well, I want to look at ways to research sources for raw milk, good meat and poultry, fresh/local/organic produce, bulk dry grains and beans, etc. and I will create a post with as many great links and places to start your search as a I possibly can (if you know of any, please email me with them!).
Do you shop from more than one place? What type of places do you get your food from? How did you find those stores/companies/markets, etc?