How Homemaking Routines Saved My Home
Note from Ann: Homemaking routines can sound like a topic that's dull at best, horrid at worst. I so appreciate how Hilary shows us how important they are and boils them down to something easy and achievable. She has me thinking about resolving to get myself back on track in more than a few ways! Enjoy!
For years, I thought I could wing homemaking.
And, for the most part, I did. I accomplished a lot around my home and just went with the flow every day.
The thing was, my laid-back approach ended up stressing me out.
When life got busy and I didn't have time to focus on my home, things didn't get done.
Last year, I finally realized that the cause of a lot of my stress was my lack of a homemaking routine.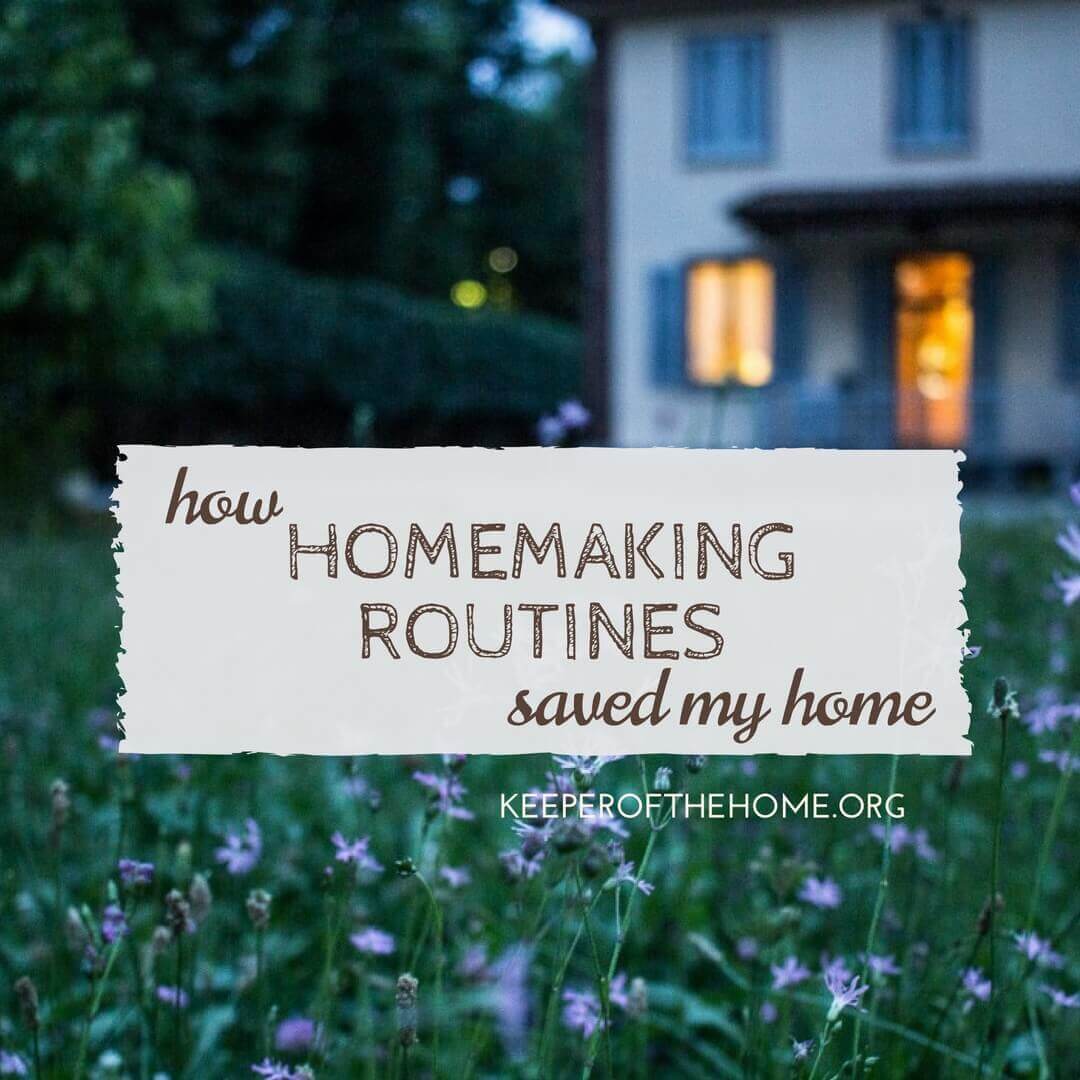 Drat.
After thinking that a relaxed approach would make me, well, relaxed, it was disappointing to admit that structure was the solution.
But structure was the solution. And once I embraced it, my homemaking got easier.
Finding non-negotiable chores
Before you think I went from no structure to a fully structured routine, let me explain what has been helpful for me.
To ease myself into a routine, I thought about my non-negotiable daily chores. In my home, I decided I needed to focus on 3:
Make my bed.
Wash dishes after each meal.
Do one load of laundry a day.
That was it. And if I could do those three chores every day, I considered it a successful day.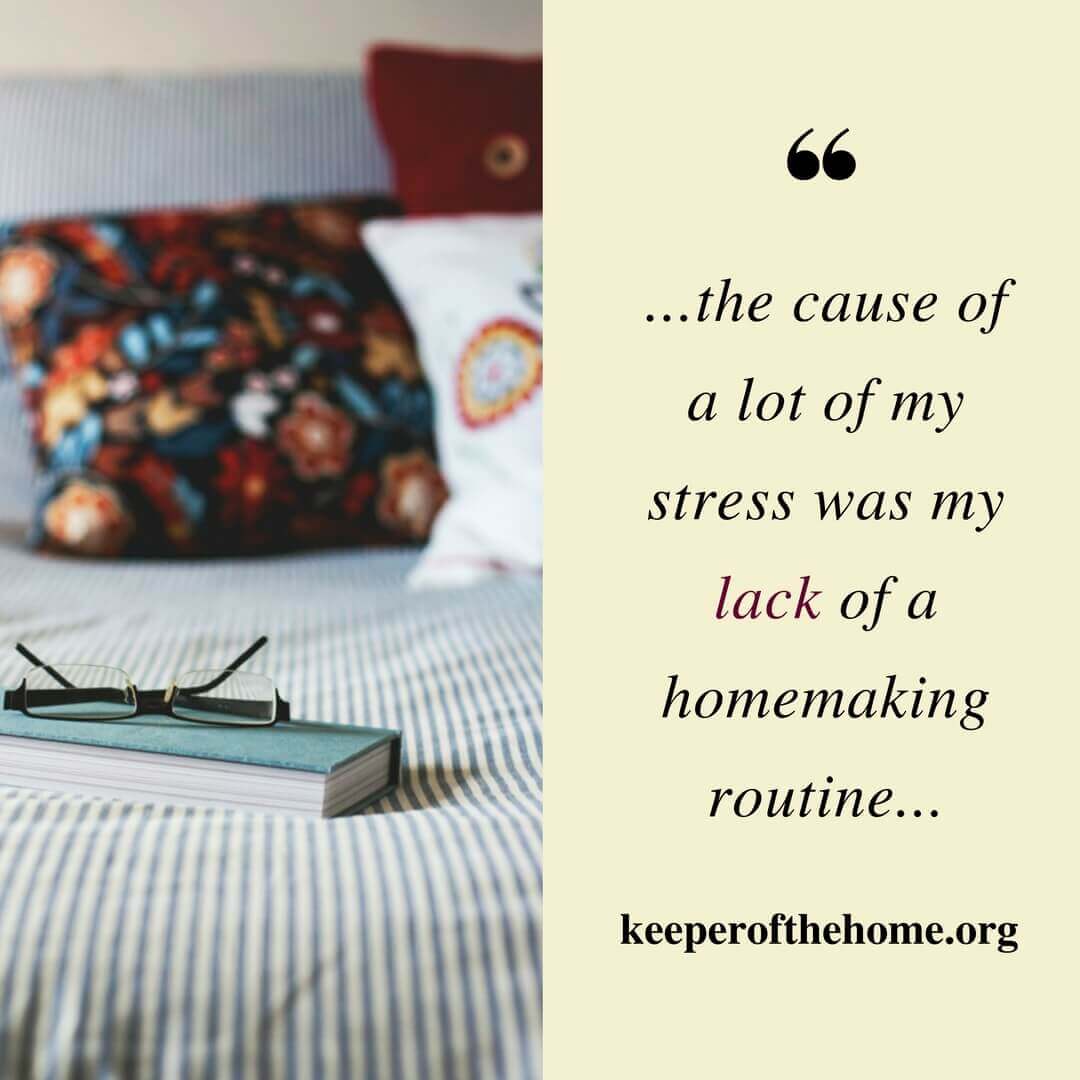 An added chore
Doing those three chores helped me to concentrate on (and accomplish) the basics in my home each day. And that's a good thing.
But they didn't help me with the messiness that comes from everyday family life. So over the summer, I focused on cleaning up my home – mainly through decluttering and organization.
Once I eliminated my big messes, I've added one more non-negotiable chore to my daily routine: I clean up my home once a day.
It happens to be in the afternoon, after my children's homeschooling day is over and before my husband gets home from work.
It's been an easy transition from our school day to the rest of our night, and I've been shocked at how easy it's been to clean up the messes we've made in the day. (To be fair, it's much easier than cleaning up the mess that accumulates after a week … or a month. If anyone knows, I do.)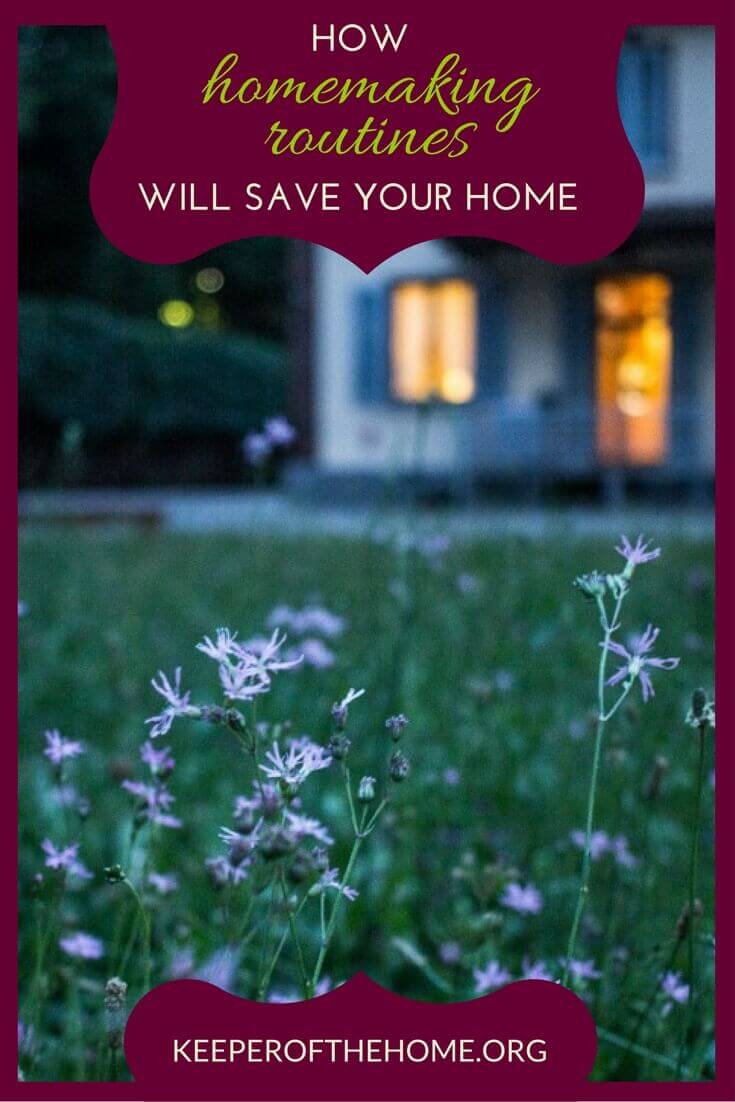 Cleaning up after yourself each day seems like a no-brainer. But when you're tired and if you feel overwhelmed, it can be a challenge. I encourage you to do it anyway.
Blessings from a homemaking routine
By adopting just four necessary chores into my day, I've created a loose daily homemaking routine. It works. The rest of my deep cleaning I fit into free time every week or two – usually on a Friday afternoon or Saturday morning. (And usually before company comes over.)
By focusing on those chores, I'm finding unexpected blessings through a homemaking routine. These necessary chores have become an automatic part of my day. I haven't had to think about when to fit homemaking in my schedule. And I've stopped stressing out about my home – or homemaking.
How have you found unexpected blessings through a homemaking routine?
Images courtesy of Unsplash