Having a Christ-Centered Easter: Ideas for Families
How do you involve your family and also celebrate a Christ-centered Easter? Here are some ideas and an invitation for you to share yours.
By Ann Timm
A few years ago, contributing writer Jessica Smartt put together a post with many good ideas for having a Christ-centered Easter. When I found that post as I was preparing myself and my own family for Easter, I knew I wanted to share those ideas here.
I've added my thoughts to some of the items Jessica highlighted and, in some cases, I've added some of my own resources and ideas.
Please be sure to chime in with your ideas in the comments! We all appreciate new perspectives and ideas for celebrating this most important feast!
Have a conversation.
Make meaningful Easter baskets.
Celebrate with Easter foods.
Have fun with crafts and projects.
Share the story.
Include your favorite Easter verses in your letter to a sponsored child.
Deliver home-baked goods and an Easter card to neighbors. You could, like Jessica did, write out John 10:10 on the cards.
Mail Easter-decorated cookies to your friends and family.
How do you celebrate Easter with your family and keep Christ at the center of it?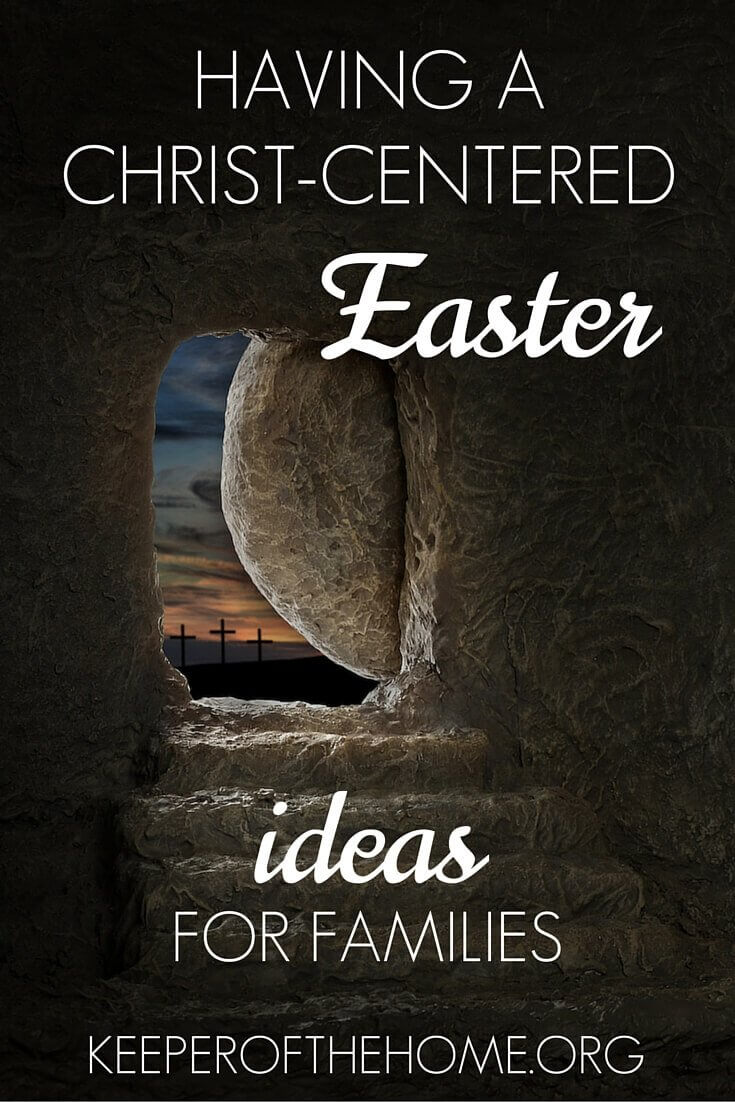 Disclosure: This post contains affiliate links. When you buy through our links, we earn a small commission, which helps to keep this site going so that we can continue to offer free and useful content, so thanks!