Happy New Year (and it's great to be blogging again)!
Well, it's about time but I'm finally back!

Happy New Year to you all!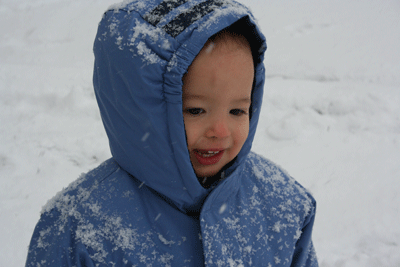 I decided to extend my Christmas break into the New Year, since my husband wasn't going back to work until this Monday. It's been wonderful and relaxing, and we've had so much time together as a family. Christmas was a special time, and so was our trip to Seattle. We've been back for over a week now, just working on various projects, enjoying time with the kids, visiting with friends, working on New Year's goals, etc.
I wish I could share specific memories and events (or even photos, but guess who forgot her camera this Christmas??? Thankfully Grandma and Auntie took a few for me!), but what with all the snow, both in Seattle and when we arrived back home, we haven't really gone and "done" too much of anything specific. Most of our time these past two weeks was just spent talking, playing games, eating, laughing, reading, watching family movies and thoroughly relaxing together. It was really, really good.
I've been thinking a lot about my blog in the last few days, and I'm so excited to let you know about some of the things that are coming up:
* A review of spud!, an organic grocery delivery company located in BC, Canada as well as Washington, Oregon and California. I will be trying out their services for the next two weeks, and giving you detailed reviews of what I think and how the service is working for me!
* Healthy Pregnancy series (due to popular request) instead of the digestion series I had been planning (though digestion is such an important topic, I'm sure I'll get back around to it)
* A fantastic line up of 6 guest posts, starting this week and going until early February
* Simple-to-make sandwich sprouts- an easy way to grow your own "greens" in the winter
* Links to a few recipes we've been enjoying lately
* The truth about what we're really working on in home educating (please, pay no attention to my sidebar- it's terribly outdated and needs to be refreshed!) We've been having so much fun together, and I can't wait to share what we've been doing.
* My New Year's nourishing foods and practices goals (a la the Nourishing New Year's Resolutions carnival this Friday)
* The ultimate BPA-free sippy cup review (including Klean Kanteen, Sigg, Avent, Born Free, and Foogo- I'm awaiting the last cup in the mail so that I can try it out and start putting my thoughts together)
* The start-up of Living Simply Saturdays again, starting this week (Jan.10). I'll be diving into the second half of From Clutter to Clarity: Simplifying Life from the Inside Out
, which gets into so many practical areas like saying no, busyness, time with God, possessions, physical clutter, money and more. Be ready to join in with a post of your own, on; a way that you pursue simplicity in your own life (or your thoughts and reflections on Ch.8 if you're following along in the book).
* More exciting stuff that I can't wait to share with you all!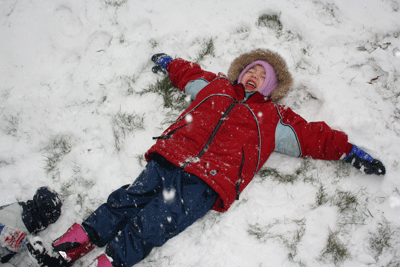 So tell me, how were your holidays? What were the highlights? What are some of your plans as you step into this New Year?