Adorable Girls Hair Clips: Want to Win Some?
Sometimes I think that one of the funnest parts of being a blogger is doing reviews and giveaways! Now, girls hair clips may not have too much to do with natural living, homemaking or nutrition, but it does have something to do with our sweet little girls, and the fact that we just love to see their gorgeous selves all dolled up!
So… you can imagine that when Jennifer from Born 2 Impress asked if I would consider doing a review, I was ecstatic and immediately said yes! Just a couple weeks later, when Abbie opened up the box that had arrived in the mail, she (and I) were just thrilled with the contents!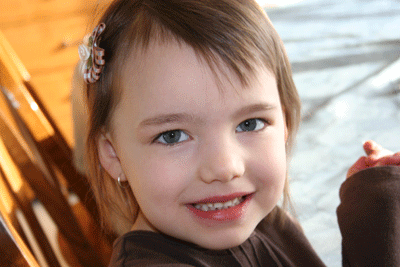 Doesn't she look beautiful? This is just one of the lovely little clips and bows that we had the privilege of trying out, and I think it was my favorite (though it's hard to choose!).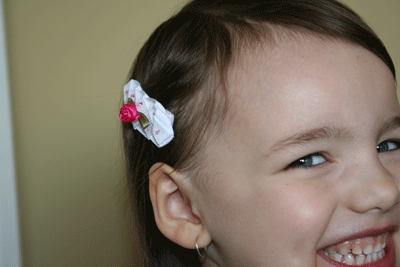 Abbie, on the other hand, absolutely loved this bright and bold headband: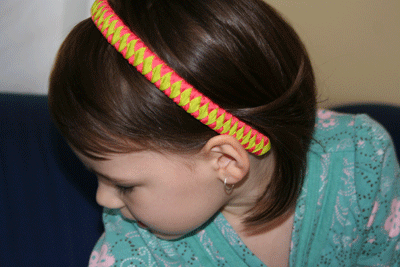 As well as this sweet little daisy clip: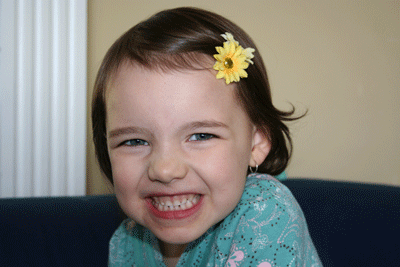 **Talk about a willing and cheerful model! 🙂
One of the things that impressed me most about this mom-owned and run business was it's selection! They had almost every type of clip you could imagine (flowers and insects, braided clips, organza bows, small and large ribbon bows, clips sets) as well as a huge variety of different types of headbands, plus hats, pony-O's and even purses and totes. They range in size and selection for infants, toddlers and big girls, with appropriate styles of clips and bands to suit each stage of hair length and thickness as well.
The clips are snap style, and the bulk of the clip is carefully wrapped in ribbon or soft fabric to prevent ripping/catching hairs and to help them stay in snugly. You may have noticed in pictures that my Abbie has extremely thin and fine hair and even at age 4, it is only full enough to keep it in a chin-length bob.
I often struggle to find clips that work well in her hair but aren't too small and babyish, and these clips were absolutely perfect! They stayed in place very well, considering the fact that they are larger and heavier than most of the clips we've used. Hooray!
I would love to let one of you try out some of these beautiful, hand-made hair accessories for your own little girl, so Jennifer has generously offered to give away a $20 gift certificate to Born 2 Impress!
Here's how to enter:
1) Visit the Born 2 Impress site, give yourself a little tour, and choose your top one or two favorite products!
2) Leave me a comment letting me know your favorite picks, and make sure that you leave your name and email as well.
3) If you'd like to be entered a second time, mention this giveaway on your own blog and leave a second comment with the url of the post where you linked to it.
4) Giveaway ends next Tuesday, 3 pm (PST). (Unfortunately, giveaway is only open to US residents or those with a US shipping address)