Getting Rid of Junk Will Make You a Better Homemaker (I Promise!)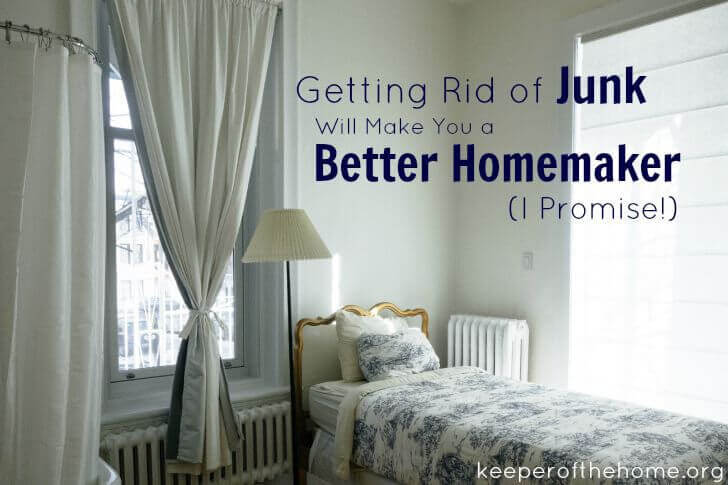 By Elsie Callender, Contributing Writer
Do you want to be a better homemaker? Help your living space to breathe by clearing the clutter and eliminating stuff you don't need or enjoy.
I had no idea what a difference decluttering would make to my homemaking, but it's been profound.
A few years ago, I turned "simplifying" from a minor hobby into a serious pursuit. My husband and I examined every item we owned, and decided that there was an awful lot we could live without!
Decluttering was a practical necessity for us because we were downsizing into a small cabin with no closets. But as we worked away at our piles of clutter and stored stuff, we realized there were more benefits to simplifying than just fitting in to 600 square feet.
I believe that simplifying has permanently changed my homemaking for the better, and it can change yours, too! Here's how: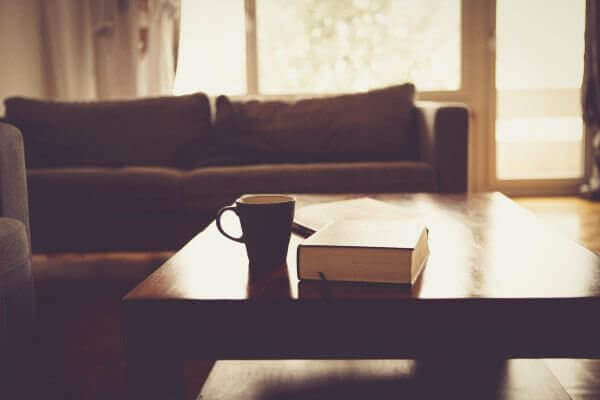 1. A simple home is easier to keep neat
I don't mind cleaning, but there are so many other things that call for my attention, too! Having less items significantly cuts down on the number of hours you spend cleaning over the course of a year. Think about it: with fewer knickknacks, you have less to dust, and less furniture means less to move around when you're sweeping or vacuuming. It's also much easier to deep clean your home when you don't have piles of clutter to work around.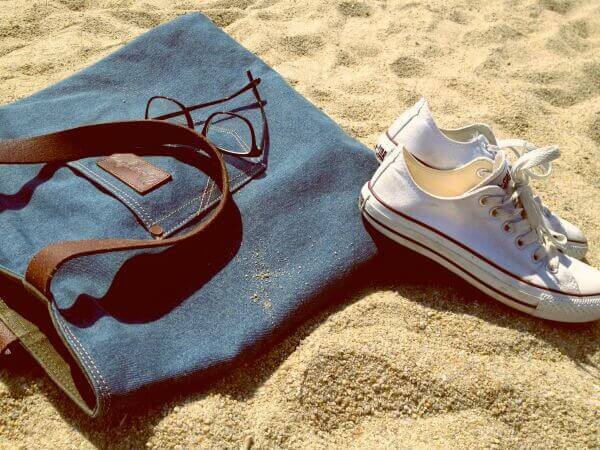 2. A simple home gives you more TIME!
I doubt there's a single homemaker who would turn down more "time" in her schedule if it was offered to her! If you put the initial time investment into simplifying your home, you will gain more time in the long run. Here's how simplifying your home gives you more time:
More time for family
Over the course of the year, you'll notice that instead of spending time organizing stuff, sorting piles, searching for lost items, or cleaning, you get the option to enjoy more downtime with your family, or more hands-on time helping your children with school projects.
More time for yourself
You'll notice that decluttering contributes to de-stressing, too! I don't know about you, but my mood is often tied to the state of the house. If the house is messy and I have to weave around junk to walk anywhere, I get on edge and I don't feel like I can truly rest. But if everything is neat and things are in their place, I feel peaceful and I appreciate my home more. I breathe when my space breathes. Simplify your home, and suddenly you'll find that you have more time to invest in self-care. You can relax with a book, paint your toenails, or take a nap with your baby, and you won't feel on edge while doing it!
More time for other aspects of homemaking
Once you get your clutter under control, you will find that you can devote more energy to other things, like menu planning or pursuing a real food diet. You can pick up a sewing project, work in the garden, or do home improvements. A simple, breathable living space is the perfect baseline for crafting the ideal home you envision.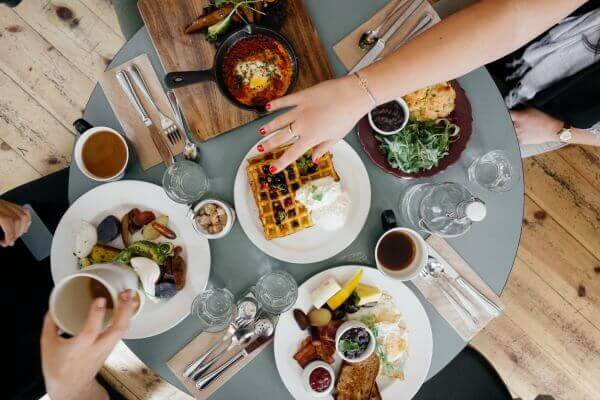 3. A simple home is better able to receive guests
What do you prioritize in your home? Stuff? Or people? I'm sure every homemaker would say an emphatic "people!!" But is this desire reflected in your home? For every box you store, there's less space for people to live. The items you've chosen to keep should contribute to people living in and enjoying the space, rather than crowding them out.
There are so many people who need our hospitality, and as homemakers, we can craft a space that's open and welcoming to anyone who steps inside.
Picture this for your home:
The furniture in the dining room is minimal, to allow more people to sit around the table. Extra bedrooms have been turned from junk rooms into guest rooms, and the closets contain only what would make an overnight guest's stay more comfortable. The living room is open and airy, with places for people to sit and gather, coffee tables and end tables free of knickknacks so that guests have a place to set their drinks.
Simplify your home with others in mind!
How to get started
The start of a new season is the perfect time to begin simplifying your home. Sometimes a change in the air outside is just the second wind you need to transform your home and help it breathe.
If you want practical, actionable steps and inspiration for simplifying your home, I wrote a book for you! Your Simple Home Handbook has 30 projects that you can work through to bring breathing space to every corner of your house. Through September 30th, you can use the code KOTH20 at checkout to get 20% off the PDF version.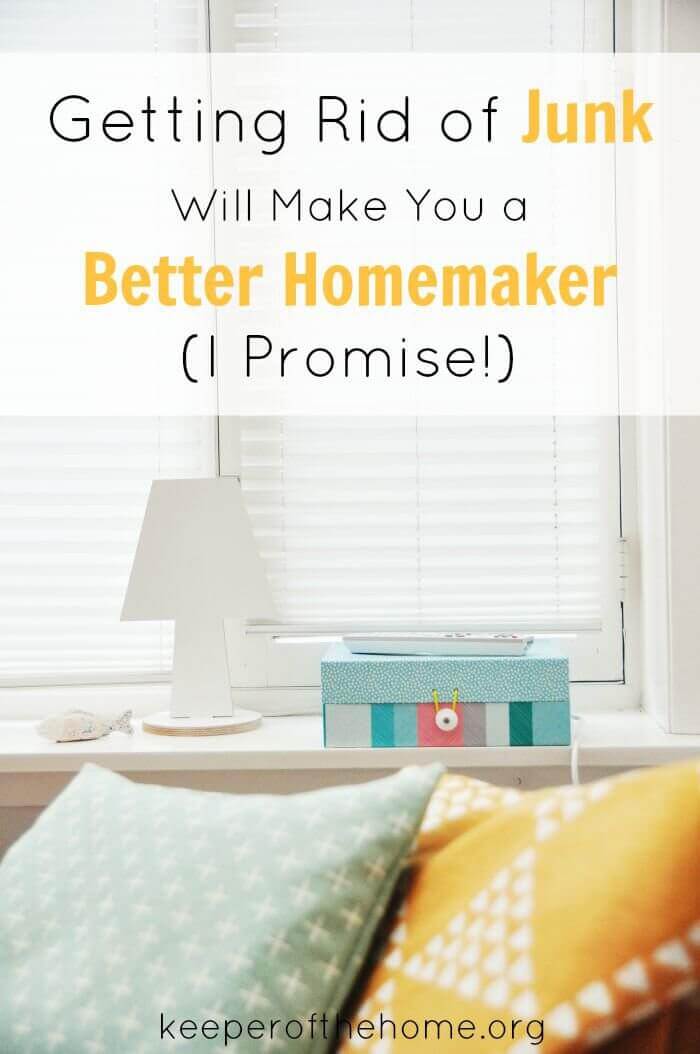 How have you found that getting rid of junk simplifies your home?
Disclosure: This post contains affiliate links. When you buy through our links, we earn a small commission, which helps to keep this site going so that we can continue to offer free and useful content, so thanks!