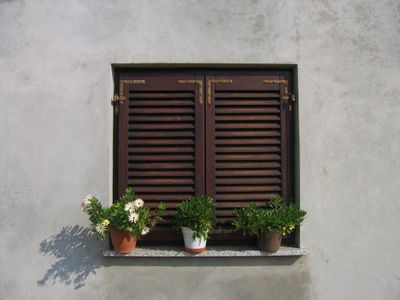 I'm writing because I'm feeling rather overwhelmed by
my desire to have a 'natural home'. I've certainly made some headway
(mostly natural cleaning products, healthy foods), but I feel like
there is so much more that I want to do (better home management,
sprouting, have cleaner indoor air–I'm really sensitive to everything,
possibly container gardening–all I can do, since we live in an
apartment, supplementing my husband's income from home). Thankfully, my
husband is on board. My husband is a pastor and our budget is very
limited and we're committed to me staying home with our children. I
know this is broad, but I guess I'm just needing some encouragement in
this area! Where would you start? Any encouragement from your own
experience? How have you and your husband formed your commitment to
live more naturally, even from a Biblical standpoint?

 
First of all, you are already doing such a wonderful job. It sounds as though you are putting your commitment to honoring your husband and being home to care for your children first, which is far more important than any "natural" changes you can make!
In my own experience, I found that I just had to pick an area and begin to jump in, to the degree that I was able to as I balanced my other commitments (as wife and mom, as a Christian, etc.) and the time and energy that I had available. Personally, the first area that I really worked at was learning about nutrition and how to cook healthier and more from scratch. For me, this was a really key area since I was battling a hormonal disorder and my husband was experiencing some more minor health issues as well. When I started, I wasn't initially doing all sorts of sprouting and fermenting and making sourdough bread or homemade yogurt… instead, I was just learning to use whole foods ingredients, less sugar and processed foods, more high quality protein, many more fresh fruits and vegetables, etc.
From there, my confidence grew, as did my ability to maintain the changes that I had made, and I began to branch out into learning more about non-toxic cleaning and beauty supplies, organic gardening, detoxification and supplements and herbs, etc. But those other areas came much more slowly, and had to be balanced so that I didn't overwhelm myself, and so that I could learn to do it all frugally as well.
As far as our Biblical standpoint, it is basically this: the earth is the Lord's and everything in it. His truth and goodness is found in ALL areas of life, not just those that we deem "spiritual". Good stewardship includes the ways that we care for our bodies, which are His temple, as well as how we care for the earth, which we have been given dominion over, and also the finances that He has allowed us, to be used carefully and wisely. This could be an entire post series (or even a book, for that matter!), but suffice it to say that we want our health and the way that we live to honor Him completely, just as we desire to honor Him in our relationships, our parenting, our service and compassion and care for others, etc.
I definitely delve into my own personal story, and also my motivations behind why I pursue nutrition and natural living, much more in my ebook, Healthy Homemaking: One Step at a Time. It gives a year's worth of step-by-step instruction and encouragment towards making a lot of these positive changes, without overwhelming yourself! If you haven't picked it up yet, you can purchase it (and learn more about it) here.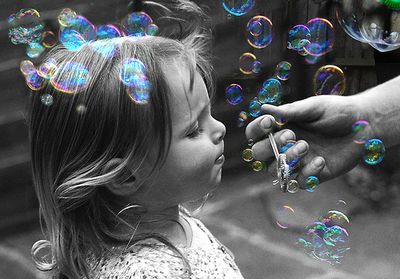 Image by 5th Ape
 
I was recently laid off from my very demanding corporate job. My
husband and I have recently decided that I will transition to stay home
full-time with our 22-month old toddler son.
 I know this may sound silly, but I have some concerns about how to
keep my toddler thriving and learning once we bring him home from his
Montessori daycare. I'm thrilled to have my dream of being a SAHM come
true, but now I'm almost at a loss as to how I can do this job. 🙂 I am
getting nervous for my first day at work, so-to-speak, and I thought
I'd reach out to you for any thoughts or resources you may suggest.
 Blessings,
Brooke

Brooke, I am so very excited for you! Though it will be nothing like your corporate job at all, the position you are about to undertake will be the most rewarding, thrilling and challenging career you can imagine!
The wonderful thing about such little ones is that they are so curious and interested in everything that I don't think you will have any problem with finding ways to draw him in to new activities where he can learn and play and grow. Especially when you involve him in the things that you are doing (cleaning, cooking and baking, running errands, going for walks, etc.) you will find that he is eager to participate with you and to enter into your world!
I would suggest that you try to make at least a flexible routine for your days, so that you have a rough idea of when you will accomplish your basic cleaning, cooking and homemaking tasks, when his nap or quiet time will be, when you will eat meals or snacks, etc. In your routine, perhaps you could include some special times for reading books together, doing art projects or hands on activities (like playdoh or water play or building things), playing outside or going to the park or whatever other things you would enjoy doing together! It doesn't have to be formal at all- the point is just to enjoy being together and to facilitate natural learning and exploration!

Here are a few resources to get you started as well:
Learning Resources for Little Ones– This is a list of some resources that I have personally used or am still using as I homeschool our young children, and why I enjoy them. It includes resources for spiritual training and character development, for art projects, early foreign language learning, exposure to reading/language arts, etc.
Learning with Preschoolers– A wonderful post from a preschool teacher who is now a mom of a little one, with some great insights into how children learn and how to encourage that learning!
Activities to Try– the continuation of the above post (Learning with Preschoolers), with lots of great suggestions for natural and fun learning activities to do with young children.
Do you have any more encouragment or suggestions for either of these ladies? I'm sure it would benefit us all!