Get Fit, Eat Better, Have More Energy & Heal Naturally with this FREE eCourse!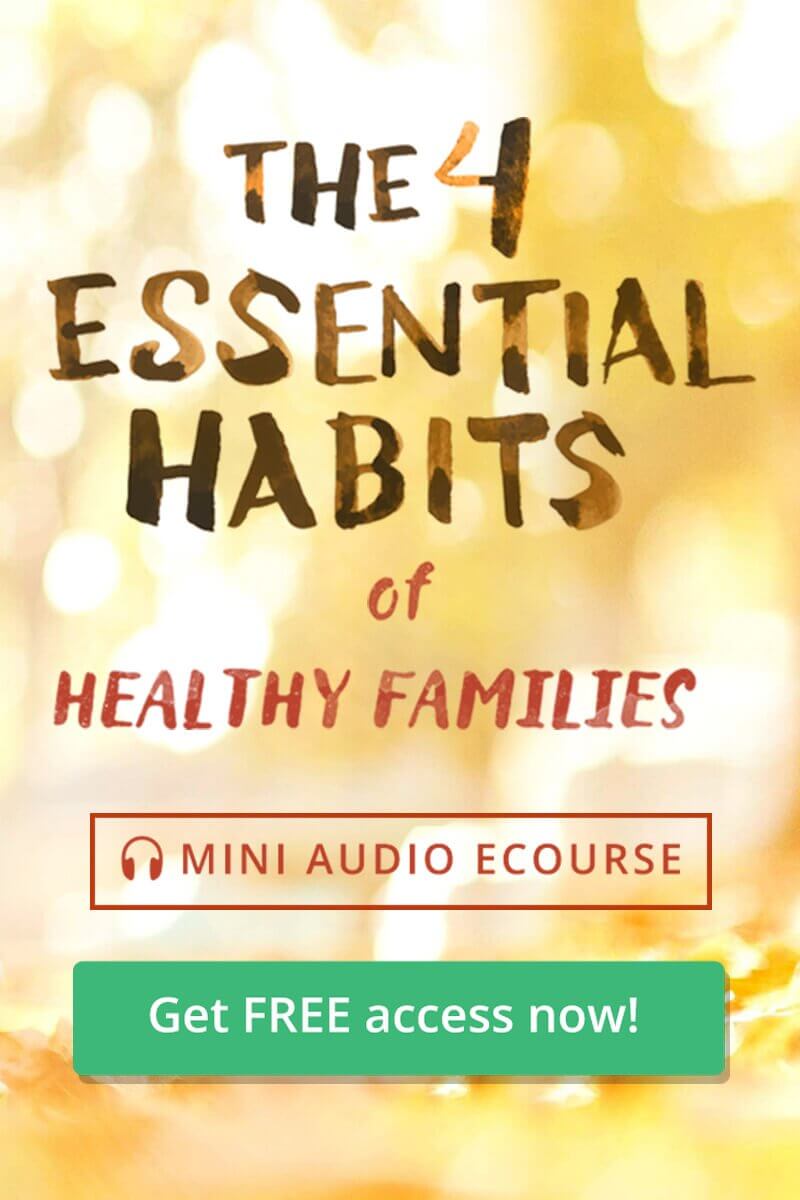 This offer is no longer available!
Boy, have I had fun making this free mini eCourse for you!
I know that SO many of you are working hard at making healthy changes for yourself and your family. Here at KOTH, we just love getting to encourage you and provide you with resources that will help along the way.
That's why when I sat down to create this course, I decided to focus on helping families to take more steps towards putting healthy habits into place.
Because even if you feel like you still have a long ways to go, when you're making progress in these four essential areas, you'll get serious traction in taking you, your husband and your kids further on your healthy living journey.
I decided to interview four popular bloggers on topics they're especially knowledgable about. Each of them really knows their stuff and they shared some seriously helpful tips, starting places, resources and so much more.
This mini eCourse is 4 lessons, and each one contains a 25 minute audio file, so that you can listen while you do the laundry or dishes, drive or do errands, go for a run, or whatever works for you.
I wanted it to be super convenient and easy for you to fit in to your busy schedule.
We also made a companion PDF for each lesson, with all of the take-away points from the interview (so you don't have to take notes!), a one-page worksheet to help you apply what you learned, and a full transcript to refer to (or even to read instead, if audio isn't your thing).
Here's what this free course includes:
Essential Habit #1: "Nurturing your Best Self" (with Heather from Mommypotamus)
Essential Habit #2: "Staying Fit as a Family (Gym Membership Not Required)" (with Crystal from Money Saving Mom)
Essential Habit #3: "From Scratch Meal-Making" (with Katie from Kitchen Stewardship)
Essential Habit #4: "Using Natural Remedies" (with Katie from Wellness Mama)
Aren't those ladies amazing? If you've never checked out their blogs, you definitely should. They're some of my favorites.
Actually, even though I created the course and made up all the interview questions, I still felt like I learned a TON by talking to each of them and I walked away freshly inspired! So I know you're going to get so much from what they had to say.
Go HERE to sign up for the FREE 4 Essential Habits of Healthy Families eCourse!
I will give you a heads up that this eCourse was made in preparation for this year's Ultimate Healthy Living Bundle, which is seriously the most awesome one we've ever pulled together (can you believe it's our 4th one already?). It's coming up soon so watch for the announcement on the blog or by email!
There's over $2000 worth of resources to fuel your natural lifestyle, which is a new record for us (and almost all of which are completely new, for those of you who've ever bought one of our bundles before).
Plus, 11 natural living bonuses, most of which are physical products!! I'm telling you, you do not want to miss this one.
But I digress… the free eCourse! Hurry and sign up now because this mini course is only available until Sunday, September 6th.
Happy listening and learning! I hope you love it! 🙂