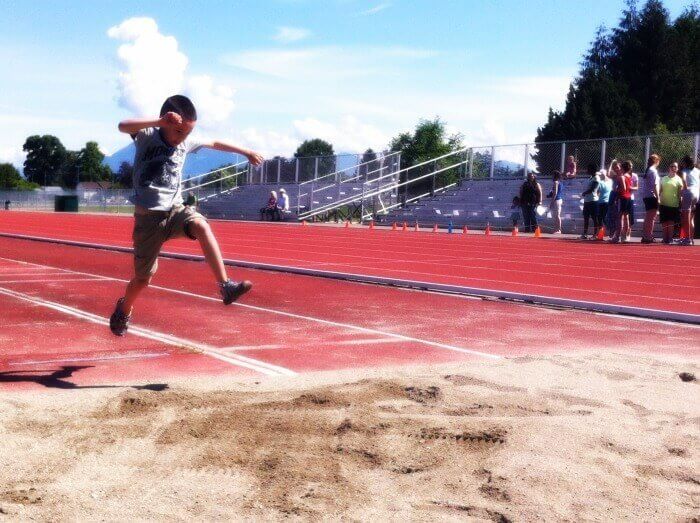 *It's rather coincidental, yet so perfectly aligned, that I would feel led to write this post the same week that Jessica's thoughtful post on such a similar topic went up. I think the message is coming through loud and clear… "grace, always grace", for all our weaknesses and imperfections and frailty and unanswered questions.*
I feel grateful I brought a sweater. The air conditioning chills my feet, bare skin exposed in flip flops. Distracted, I page through a House & Home magazine, once in a while glancing up at the video of too-happy teens demonstrating how to floss their perfectly straight pearly whites.
Meanwhile, my seven year old son sits in a big black chair, under sedation, without me, while a children's oral specialist fixes, fills and yanks out far too many of his teeth.

It's bad. I mean, really bad.

This is a post I never expected to write, but as I sit here, waiting, waiting, waiting, it's running through my mind and needs to get out. Writing has become a form of therapy over the years, and today feels no different.

He'd begun to complain about tooth pain for several weeks before we got him in to see a dentist, though we couldn't see anything clearly for ourselves. But he needed a check up anyways, and we didn't want him to be in pain, so one rainy spring afternoon, I bundled the kids up, and we went to a dentist I'd located in our new town. After looking at this teeth and taking a couple of x-rays, the dentist called me in. I took a deep breath and followed the hygienist down the hall.

"There's a lot of decay," he said, rather unsympathetically. "He needs some major work done, too much for me to do. He'll need to see a specialist, someone who can sedate him and do the work all at once, so he doesn't remember. So he isn't traumatized. After that, he'll need a lot of orthodontic work, sooner than later, because there's no room for his adult teeth and if you don't get it taken care of now, his teeth will be really bad. Kids are mean these days. You don't want him to be made fun of, do you?"

I sucked in my breath, taken aback. I had no idea. Oh, I knew his mouth was crowded. I know that he deals with more health challenges than the rest of the family and it was starting to show in his teeth. I expected at least one or two cavities, where he'd been complaining of the pain.

But a mouthful at his age? Seeing a specialist to be sedated? To the tune of thousands of dollars? I was stunned, and struggled to contain the hot tears filling up my eyes, not wanting to show the dentist how his careless words had shaken me.

Weeks later, we get in for the appointment with the specialist. A soft spoken Asian-Canadian woman, who takes her team members on dental missions trips to Nicaragua and has decorated her office like Around the World in 80 Days, sits down with me and gently explains the situation. It is as bad as the first dentist said. He needs extensive work. There are about 10 cavities, many of them need stainless steel caps, and some teeth are near the point of root canal or extraction.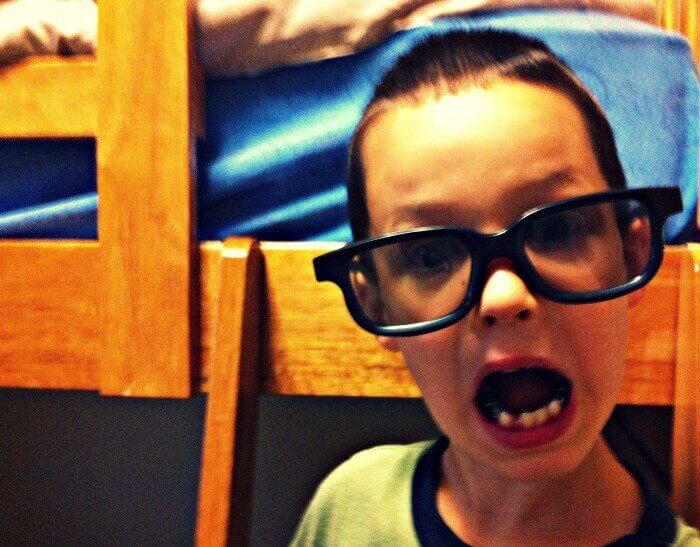 He won't feel the pain, she says, nor will he remember much of the experience. She's sweet, carefully detailing the work to be done, how she'll do it. I feel safe with him in her care. We'll save up the money. We'll get him what he needs to end his suffering, and learn how to prevent it from happening again.

But that doesn't take away the frustration, the guilt, and even the shame I feel.

How can my child, the one whom I nursed for so long, whom I fed gluten and dairy free when he had food sensitivities, whom I've tried to keep from processed and refined foods to the very best of my ability, whom I've given spoonfuls of cod liver oil and sought out outrageously priced raw milk for, still have all these dental problems?

My brain hurts as I think through all the possibilities of how it could have happened.

Was it the fact that while pregnant with him, my husband was diagnosed with cancer? We went through many difficult months of surgery, chemo, and then recovery during my last trimester of pregnancy and while he was very young. I was stressed to the max, not gaining enough weight towards the end. He was a small baby. I struggled with my milk supply several times.

Or maybe it was the times when we made compromises in our diet, when we didn't have cod liver oil regularly, when we occasionally gave in and bought ice cream cones for a special treat.

We do our best, but we don't let food rules our lives. Excellence, but not perfection, is our goal. I've always tried so hard to feed my kids to the best of my ability, but suddenly it doesn't feel like enough.

Was it my fault? Could I have prevented this?

His siblings don't have perfect teeth, but nothing like this. Maybe a pin-prick cavity, or some mild crowding. This is different.

I'm frustrated, bewildered. Why him? Is it genetic? Did I do something wrong? Do I even know anything about healthy living? Is he paying for all the years when I was still so unhealthy in my teens and early twenties?

Trying to push away the thoughts that torment me, I ask the dentist if she's ever heard of teeth being remineralized. She says yes, she believes that sometimes it can happen. I start to cry, this time out of relief. Finally, a dentist that doesn't think I'm crazy.

I tell her what I've read about, ask her if we can try. She gives me her blessing, sells me a special toothpaste for remineralization and tells me to do whatever I think best with diet and supplements.

While we wait months for his appointment, a far-off date on the calendar, we work hard.

No grains, or at the very least, gluten-free if we're stuck for options. No sugar. Double doses of cod liver oil and butter oil. A calcium and magnesium supplement. Swishing and swallowing Black Walnut tincture. Extra careful brushing and flossing, followed by remineralization paste before bed every night. Plenty of raw milk.

He's so diligent. If I forget, he reminds me, sweet boy that he is. But I rarely forget. I'm determined. I know we can't reverse it all, some of it is just too far gone. But I have hope that I can make a difference.

Today he dutifully skipped breakfast, and his big sister and I sat with him, watching Charlie and the Chocolate Factory in a small room while the sedation medicine began to take effect. They took him away 20 minutes later, to begin the work and x-ray once again, just to be sure nothing had changed.

I was hopeful. Oh, was I ever hopeful. Dr. Tsang had promised me that if anything had improved or was looking better than before, we'd leave it and just watch it, trusting that continued diligence with his teeth and diet and supplements might be able to reverse the small cavities altogether.

That's not what happened, though.

As she began her painstaking work on Caden's mouth, her assistant took me into a room, explained that all the cavities remained, and they hadn't gotten smaller. The two baby teeth that were in need of possible root canals had deteriorated, the roots already begun to die. They needed to be pulled out. And once again, I choked down my tears as I tried to make a last minute decision whether we should have spacers put into those places or not (we did).

I feel like I've failed. I'm discouraged and sad for my son.

In every parent's life, there comes a moment when you realize you can't protect your children from everything. Just as we each walk through our own storms, standing battered by the pouring rain, and must gather up our courage in the midst of the darkness and the lightning crashes and the fear of the hard things we're facing, so must our children. We can't shelter them from it all.

I can't undo the fact that Caden may struggle with weak teeth the rest of his life, or have to undergo painful or complicated dental work and orthodontics. I know it frightens him, and later today, he'll feel miserable as he comes out from under the sedation. His teeth will probably ache for days, with the new fillings and the pulled teeth and the unfamiliar spacers pushing against the teeth that remain.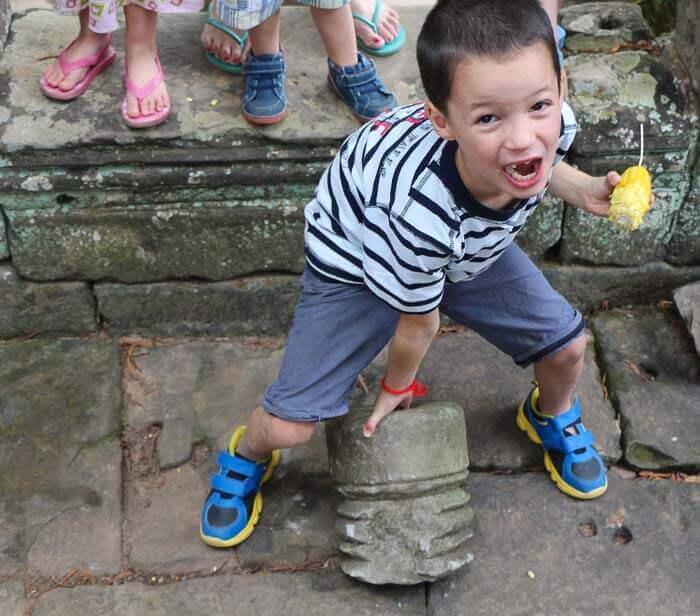 We'll continue to make the best choices we can with his diet, keep him low grain and even lower sugar, ensure he's fastidious in his oral care, make sure he's getting sufficient vitamins and minerals through diet and supplements, take him in for regular check ups.

I'll confess that today, right now, I feel doubtful that any of this makes a difference.

And I know, deep down, that it does. I know that some people, for all sorts of reasons, are more susceptible than others. Perhaps if we'd discovered the problems sooner, or had longer to try to fix them, we could have made a difference. I don't really know. And for now, I'm choosing to be okay with that.

What I do know is that I can't go back and change those months of pregnancy or nursing, and that I was doing the best that I could during a turbulent time in our lives. I know that God's grace is sufficient, for my struggles and for all that my son will endure as a result of his teeth.

This is one of those posts where I don't have any answers. I wish I did, but I don't. I simply want to be honest about our experience.

It's important to remember that sometimes, we can do all the things that seem to be right, make the best choices we know how to make, and still not be able to fix the problem.

We have to come to terms with that, and realize that our hope is not in our healthy choices. They're important, yes. But they aren't a guarantee, or a way to escape sickness or hardship all together. Thank God that He is bigger than all of these things.

I'd love to hear your stories, of challenge you've faced and how you approached them. Of times when you did the right things, and still didn't get the results that you hoped for. Of how you're moving forward with hope in situations that frustrate and discourage you.

Let's come around each other in the comments. We live in a broken world, with imperfect bodies, and there are no perfect solutions. Sometimes we don't need suggestions or ideas or answers. We just need support and community and to encourage one another that we're all doing the very best we can, and it is enough. I want to make sure that the comments remain positive and affirming, so please keep your tone encouraging. I trust that you will. Thank you for joining us here. It's an honor to be a part of this community.
Love Stephanie