Buying Used: Which Items Are Worth It?
She had been such a good little vacuum for us. She was a purple, upright Dirt Devil, the first decent vacuum I ever owned. We bought her for $16 on a half price day at Bargain World. She even came with 2 packs of extra bags. I thought it was a steal!

Two and a half years later, she's reached the end of her days. My husband has been cleaning out jams of dust, pine needles (and the odd paper clip or shiny bead) repeatedly. She no longer stands up on her own (the locking mechanism broke), and the rotating brush floor head just doesn't want to rotate anymore.
We made the sad realization two nights ago, and are now scouring Craigslist for a replacement (we actually found a fun one- a Roomba for $80, although I doubt we'll actually buy that one as it's a bit impractical). When you look at the price of new vacuums, it's a bit crazy.
New ones seems to start around $150 (except for the very bottom of the barrel cheap ones, which I would doubt are worth buying), and easily up to $500-600 or more. If we can score a higher quality used vacuum for $100 or less (our ideal budget is closer to $50-60), it just doesn't make sense to consider new at all.
It got me thinking about how many appliances and other household items we buy that are just not worth it to buy new.
They cost so much more more, they quickly lose value, they're often more expensive because of a "new, improved feature" even though the previous model was perfectly fine, not to mention that by buying new we are using up resources, requiring more shipping and transportation of goods, and filling the landfills with the endless junk that we throw out.
It just makes more sense to buy used!
Here's a list of a few items I thought of that we prefer to buy used whenever possible:
1) Car- Most vehicles lose something like 65% (this is an average- some cars hold value better than others) of their value in the first 5 years, and many can lose up to %30 percent the very first year (practically the day you drive it off the lot).
With so many good resources out there for buying a used vehicle, it just makes good sense. We purchased a used Mazda this time last year, and after doing diligent research on consumer reports, speaking to many people who were knowledgeable about cars (as we are not!), and getting BCAA mechanical inspections on the cars we were most interested in (the best $130 we ever spent in car shopping!), we feel very satisfied with our purchase and know that we got a much better deal than if we had purchased new.
2) Vacuum cleaner– As I've already been stating, good quality used models can be found for a fraction of the price, and will give you many good years of cleaning, plus help to keep another cleaner out of the dump.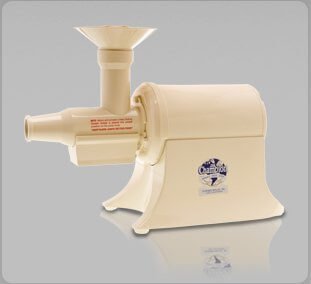 3) Smaller kitchen appliances– There are many small items, such as blenders, bread makers, food processors, hand held mixers, coffee makers, etc. My coffee/espresso maker (it's a side-by-side machine) is a Krupps, and I paid $25 at a garage sale. My citrus juicer was a couple dollars at a thrift store. My heavy-duty Champion Juicer was under $50 at a garage sale- in fantastic condition.
4) Large kitchen appliances– Did you know that the used ads are full of great washers, dryers, fridges, dishwashers and stoves? Often, people are renovating their homes and will get rid of appliances for a reason as simple as the colors don't match the new cupboards, so you can grab a high quality machine at a fraction of the price! We are looking for a fridge for the suite we rent out, and we will probably end up finding one for free- all we have to do is pick it up!
We have also found that deep freezes are a popular item to find for free or next to nothing. They are large and difficult to transport, and people often just want them off their hands. Our first two came from the side of the road, and our current one was left behind by the family who lived in this house before we did.
5) Clothes– Although my husband and I do buy new clothes (primarily from outlets- we are all about clearance racks), I also shop for myself and my kids used as much as possible (Ryan is just too tall- he's so tough to find used clothes for). I only buy my children's clothes new if I've been given a gift certificate, or if I notice a clearance item as cheap as I could buy it used. Otherwise, I rely heavily on a local kids swap meet and the thrift stores, and I find plenty of good quality (usually brand name) clothes for very low prices.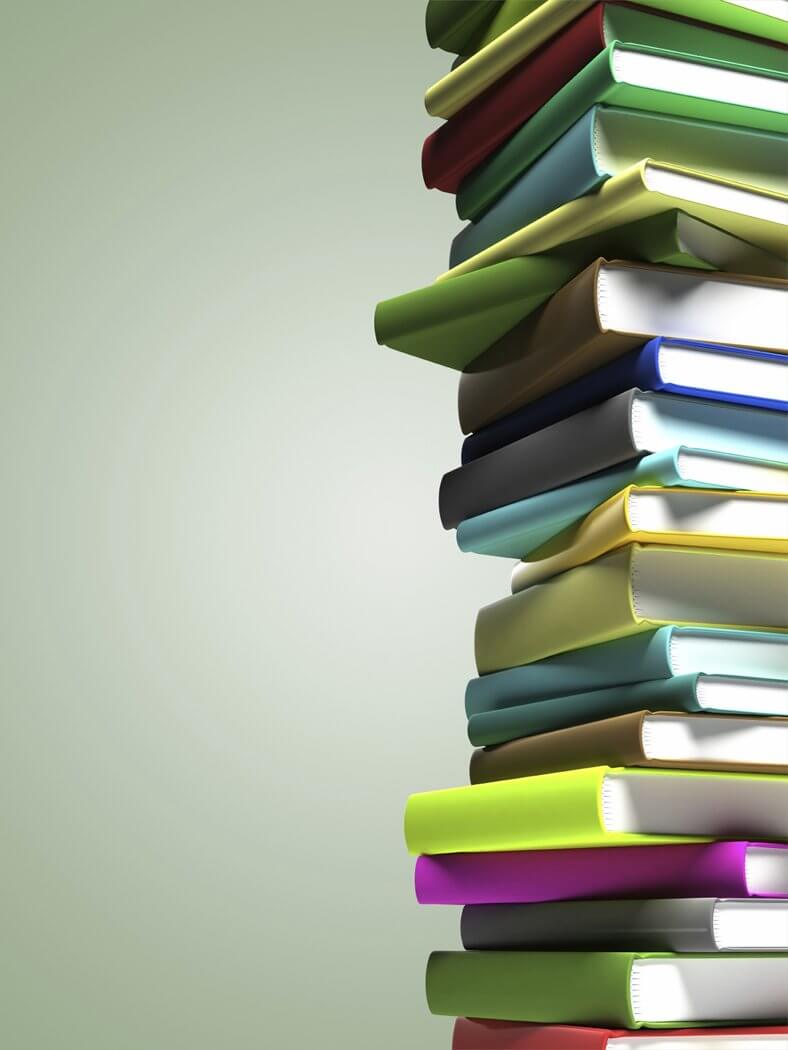 6) Books– Being the book-a-holics that we are in this family (we currently have 4 large bookshelves plus one smaller one absolutely packed, including more books in boxes in the garage), and as we are starting to home educate our children (can you say "bring on the books"?), we rely on used books.
We buy them primarily from used book sellers on Amazon. Often, a particular book will get as cheap as $.01, and all we pay is the $3.99 shipping. Books come even cheaper at the thrift store and garage sales (usually $0.25 up to about $4), although you don't get to choose the particular books you want, but rather just have to keep your eyes open for good ones.
7) Furniture– A great way to get high quality, solid wood furniture is to buy it used. You can even look for specific items such as your favorite Ikea chair on Craigslist (we love the Poang), and you will often find it! Last summer we scored gorgeous solid oak bunk beds for our kids from a garage sale- we payed less than half of what something of that quality would retail for and they were quite lightly used.
Get your used items from local buy and sells, Craigslist, Freecycle, thrift stores, garage sales, newspaper ads, the side of the road (literally!)- the possibilities are endless!
8) Your turn…
What are some of the things that you buy used? Where do you find your items? Are there any items that you would never buy new? Or vice versa, that you would never used?