Beat the "I'm Bored" Blues: A Summer Book List for Young Readers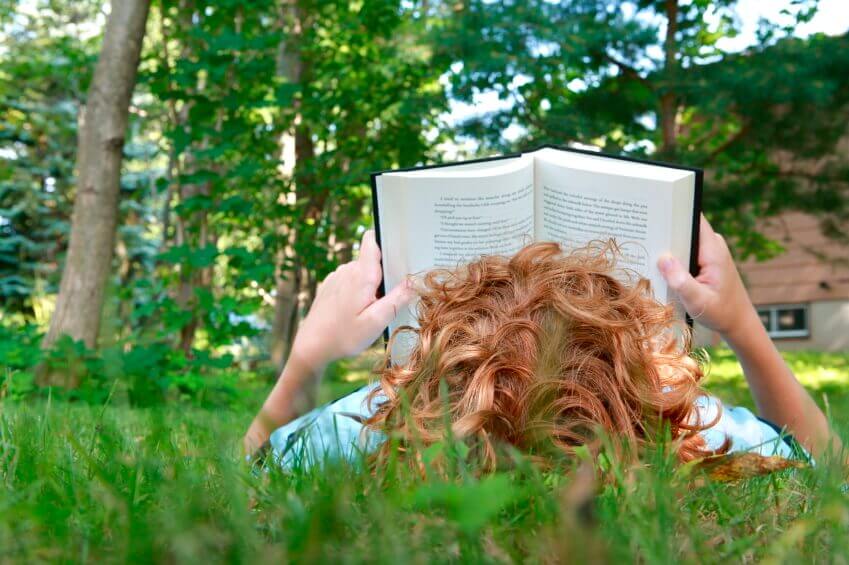 What mom hasn't heard, "I'm bored… what is there to do?" on long, hot summer days?
Sending my kids to crash on a couch, in the shade of a tree, or out to the backyard fort with a good book in hand is one of my top summer fun suggestions whenever I hear those words.
Over the past two years, my oldest daughter has become an increasingly voracious reader. I've struggled at first with knowing how to find books that are suitable for her to read. Finding books that were easy enough as she first began reading, and more recently ones that are challenging enough (but not too mature). She reads at about a Grade 6-7 level at seven years old, which is wonderful, but also presents some challenges. Finding wholesome books that promote strong family relationships and Christian values is also a priority, but not always easy to find when you scan the junior books at the library.
Sharing Some of Our Book Choices
Below you'll find a list of books that she has read and thoroughly enjoyed over the past year or two as her reading ability took off. I would say that some of them are more like a true Grade 2-3 reading level, while others range up into the Grade 4-7 levels.
(And for moms of really little ones… scroll down to the bottom, as I've included a couple resources for younger books and for read alouds.)
I've indicated whether a book in on the easier or more difficult end by simply labelling it REALLY EASY, EASY, A LITTLE HARDER or HARD, based mostly upon my daughter's comparisons of them.
That's simplistic, I know, but books are a subjective thing. I've purchased books that were supposed to be at her reading level that had vocabulary which baffled and frustrated her or content that wasn't interesting at her age, and also given her books that were supposedly "much too hard for her" that she ate up with a spoon. Which books are exactly right for your child? Unfortunately, it all depends and there is a level of trial and error involved.
That said, I have been slowly weeding through all the twaddle out there (useless, fluffy books not worth our time) and then everything else to find a more suitable selection. Below the specific book suggestions are some resources for finding more quality books.
Books for Kids to Read Themselves
** Abbie's favorites
REALLY EASY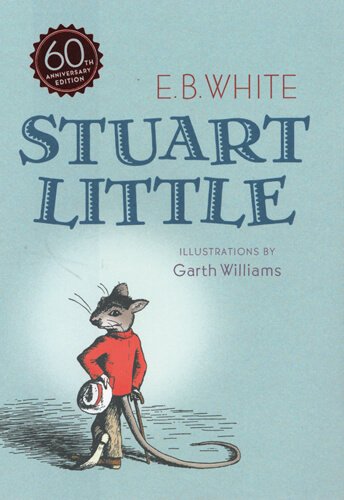 ** Stuart Little – Stuart is a very, very small mouse born into a family of humans, the Littles. This is a hilarious story of the antics of being so little in such a big world. It is engagingly written by E.B. White, who also wrote Charlotte's Web and Trumpet of the Swan.
** Secret of the Catacombs– This is the first of what will likely become a series of young children's Christian mystery stories. Although it was a bit too easy for Abbie now (she read it just a month ago, but it probably would have been better for her last year), she loved it and told me all about the two children who had to go back in time to rescue two horses for Noah's Ark. It's nice to find a mystery book with a Christian perspective.
** Busy Times and More Busy Times– These are actually the Gr. 2 readers from Pathway Readers, a homeschool curriculum provider. I picked one up at a used curriculum sale and she loved it, so when we found the second one a couple months ago, we snatched it up as well. They're very wholesome.
EASY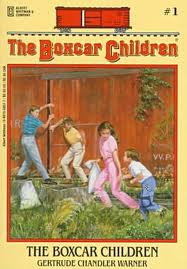 Baby Island – A story about two young girls who find themselves taking care of a handful of babies after the large ship that they are travelling on sinks one night.
** Boxcar Children– These are fun and light-hearted mysteries about the adventures of 4 siblings. There are actually over 100 books in the series.
Charlotte's Web – The classic that we've probably all read when we ourselves were children, the unlikely tale of a pig who is befriended by a very clever spider. If your kids read this, or you read it aloud, be sure to treat yourselves to a family night with the new Charlotte's Web film adaptation starring Dakota Fanning.
A LITTLE HARDER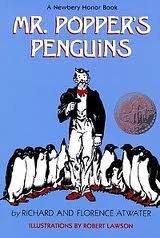 Mr. Popper's Penguins– You may have seen the Jim Carrey movie by this name, but the book is actually an old classic, written in 1938. It's a very fun and engaging tale.
** Charlie and the Chocolate Factory – I remember loving this when I was a child, so I shouldn't have been surprised when I brought it home from the library for Abbie and the very first night, she kept stalling because she simply couldn't "bear to go to bed until I know for sure that Charlie gets a golden ticket!!!" Other Roald Dahl books are also fantastic, including classics like James and the Giant Peach.
** Little House on the Prairie series – A truly classic series, and one of my daughter's favorites. You might want to focus on stories like Little House in the Woods, Farmer Boy, Little House on the Prairie, and leave The Long Winter for another time. Then again, perhaps reading about swirling blizzards on a sweltering August day is somewhat akin to eating ice cream?
Our Canadian Girl – This is a series of historical-fiction books intended for young elementary-aged girls, based on Canada's history. There are quite a number of them, and they deal with various cultures (Native Canadians, French, Eastern European immigrants, etc.) and tell a story of a girl that might have lived during that period of our history. There is a similar series for Americans called American Girl (we've read only one in this series, Felicity, which we enjoyed).
HARD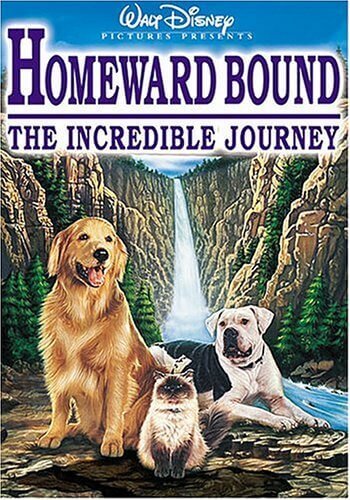 The Incredible Journey – Two dogs and one cat make an incredible, harrowing journey through the Canadian wilderness back to the family they love. This is a beautiful story. Abbie found it slightly hard to get into, but enjoyed it once she pushed through the beginning.
** The Lion, The Witch and The Wardrobe – Who hasn't read and loved this timeless classic by C.S. Lewis? Made even more popular by the beautiful movies that have come out in recent years, this is an amazing story, full of Christian allegory. I highly recommend the entire Chronicles of Narnia series, although we have found a few of the books to be slightly scary to younger children (particularly the Magician's Nephew, Voyage of the Dawn Treader and The Last Battle).
Books to Read Aloud to Your Kids
These 4 books could also be read by a young reader, and would fall into the A LITTLE HARDER or HARD categories.
Indian in the Cupboard – I haven't read this one personally, but it was one of my husband's favorites when he was a young, homeschooled boy. He has just begun reading it to our kids and he was SO excited when I brought it home from the library.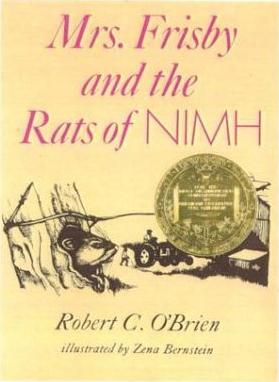 ** Caddie Woodlawn – I'm currently finishing this up as a special evening read-aloud with our 7 year old (after the little ones go to bed). It's in a similar vein to Little House on the Prairie, written around the same time period, and also about the precocious, daring, loveable, tom-boy daughter of a large pioneering family. My younger ones (5 and almost 3) find this a little harder to follow than the Little House on the Prairie series when we read those aloud.
** Mrs. Frisby and the Rats of NIMH – Our entire family LOVED this book, and in fact sometimes my husband would put off going back to work after lunch because we were all so enthralled by it. A delightfully unique story about some amazing rats, and a family of mice.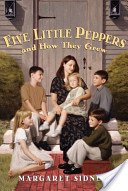 ** Five Little Peppers and How They Grew – Precious. Beautiful. Touching. Funny. This has probably been our favorite read aloud of the past year or two. This is the story of 5 children and their hard-working mother (who is a widow). They have so little materially, and yet they are the richest family in the world for their joyful relationships with one another. You must read this to your kids! There are several more books that come after this one and they are on our must-read list.
Where to Find More Great Book Suggestions
Veritas Press– This classical-education homeschool curriculum provider carries an excellent selection of age-appropriate, quality books. I enjoyed looking through their lists for inspiration. Here are links to their literature resources- Gr. 1, Gr. 2, Gr. 3, and Gr. 4.
Ambleside Online– A Charlotte-Mason styled homeschool approach, their recommended literature lists are also helpful- Year 1, Year 2, Year 3, Year 3.5 (a transitional, in-between level), Year 4.
Read for the Heart: Books for the Wholehearted Child – Written by Sarah Clarkson, the oldest daughter of Sally Clarkson, this book is a valuable guide to finding wholesome, classic, intelligent books that will encourage a love of literature and learning in your children. She shares brief but very helpful book descriptions, and classifies the books according to timeless classics, modern favorites, picture books, read alouds, etc.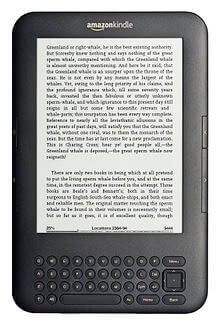 Free Kindle books– We bought a Kindle last year and it has been one of our best purchases. One of the huge perks of a Kindle is that all of the classics (those books that are now under Public Domain), like Little Women, The Adventures of Tom Sawyer, Treasure Island and so many more are completely FREE to download. Search for Children's Kindle books on Amazon and sort by Prices: Low to High you can see the ones that are free. You can also sort by age/reading level.
Fifteen Favorite Children's Read Alouds– From Crystal at Money Saving Mom. This 4-part series includes some excellent choices for reading aloud to younger children.
What About the Little Ones?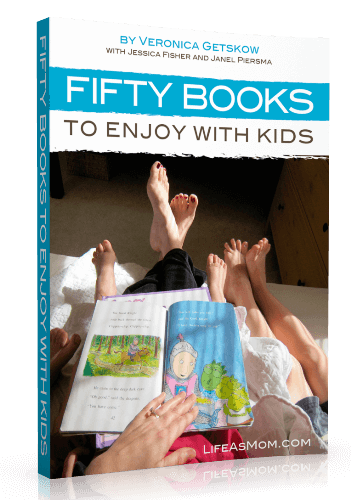 For those not reading independently, check out 50 Books to Enjoy With Kids.
This inexpensive ebook offers 50 suggestions of truly classic, well-written and engaging books for children aged 2-8 (and activities to accompnay them). We have personally read about half of the books included, and I can vouch that these are great suggestions! The book comes from Jessica Fisher of Life as Mom, a homescooling mom of 6.
Which books have your young readers enjoyed?
And what are your top summertime suggestions when your children announce that they're bored?
Discloure: This book contains some Amazon affiliate links. When you purchase a book through my links, I earn a small commission. You aren't obligated to use these links, but when you do it helps to support this site, so thank you! Also, I received the book Secret of the Catacombs and 50 Books to Enjoy With Kids for the purpose of review.