A little bit late, but Baby Steps are back this week nonetheless! 🙂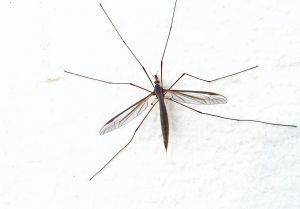 This week's Baby Step is: It's summer and the bugs are out in full force, so your Baby Step for the week is to find some alternative methods for dealing with the bugs this summer, rather than resorting to conventional insect repellents.
Why this step is important:
DEET, the active ingredient in most insect repellents, such as Off!, Repel, etc., is actually a highly toxic chemical that should be avoided at all costs! Although groups such as the American Association for Pediatrics recommend that it be used only minimally (their recommendation is once a day- I'm not so sure I think that's minimally!), many serious concerns have been raised about DEET in recent years.
"The environmental protection agency and the CDC both state officially
that DEET is not harmful when used as directed. However, this advice is
based on the idea that DEET is not absorbed through the skin. This is a
common myth in the medical and pharmaceutical industries — that
cosmetically-applied lotions somehow stay outside the body and don't
interact with the blood stream and internal organs of the body. In
fact, as any good medical researcher knows, nearly all chemicals that
are placed on the skin, especially in liquid form, are eventually
absorbed and enter the bloodstream. DEET is known to cause neurological damage,
and once it enters the bloodstream, it makes its way to the nervous
system, where it is known to cause seizures and even deaths. It can be
especially harmful to children, which is why its use should be strictly
limited with children."
MIke Adams, NaturalNews.com (full article here)
It's interesting to read the warnings and directions on the back of one of these repellent bottles containing DEET. They are very specific, and it states that it is actually a Federal violation to use the product in any way other than what it stated on the label! Hmmm, is there something they're not telling us? Read this to see for yourself.
How to get started with this step:
I'll be honest with you. Though I don't touch the stuff myself, I am also not particularly well acquainted with natural alternatives. We are fortunate to live somewhere where bugs are not a huge concern, and the few times that we go camping, etc. we usually just make do and come home with a whole lot of itchy bites.
I was intrigued by a product one of my friend's showed me recently, as although they live in the same area as us, she is one of those people who will be bitten by the only mosquito in a 10 mile radius! She had found a natural bug spray, made with essential oils (lemongrass, basil, lavender, patchouli).
I will be the first to say that I do not know which oils to use, which to avoid, which work better for different kinds of bugs, which cannot be used on children or pregnant women, etc. As this has not been an area of concern for us, I have not really gotten into it.
However, I sure bet that many of you have! And so, I'm going to call in your help! Although I will leave a few online resources that I found, with some ideas for natural insect repellents, the simple truth is that I don't actually know what works. If you have bought or made any of your own repellents, or used any other techniques to naturally avoid insects, I want to hear from you! 
Please leave a comment with your thoughts on products you've tried, homemade recipes, informaiton on which oils to use or any other tips and tricks you have for dealing with insects naturally!

Online Resources:
(Disclaimer- I haven't tried any of these methods, they are simply links that I came across in my research)
Natural Mosquito Repellents (ask.com), and Which Repellents Work Best?
Natural Mosquito Repellents (using essential oils)
Natural Mosquito Repellent Recipe
Skin Deep Database (I tried searching for "repellent" and came up with lots of products to review)
Vita Cost– An online supplement store, that carries a good selection of natural beauty products, including things like repellents and sunscreens. Again, I searched for "repellent" and started coming up with a nice list of products to check out. These could be searched for on the above link to Skin Deep, to see how they rate for safety.

Edit: For reasons I didn't expect, I've had to remove the Mr. LInky that was originally up for people to add a blog post link to. If you have written a post on this topic or have great information you'd like to pass on to the rest of us, please leave the link in a comment below, or email with with the link to your post and I will do a separate post highlighting the links I've received. Thanks for understanding!