This weekend I was so blessed to receive in the mail a package from the delightful ladies of Marie-Madeline Studio. Here's what I found inside: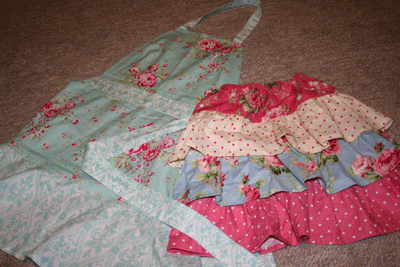 The ladies had generously offered to send me an apron of my choosing (though they took my ideas and surprised me with the final choices- isn't it lovely?). I have been excitedly waiting for it to come. Turns out it was delayed because it had been sent to my neighbor's house instead of mine! I'm glad she didn't know what was in it, or it might not have ever reached me!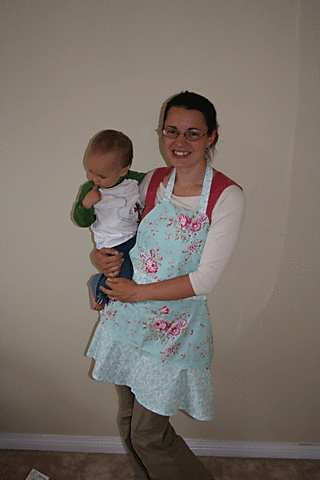 My Abbie was just thrilled to find out that not only had they sent Mommy an apron, but they had decided to send her a little surprise as well… her very own Gracie Ruffle Skirt! She thinks it's just like a ballerina skirt, and she wore it to a birthday party today. It is just so adorable and girlie- I love it!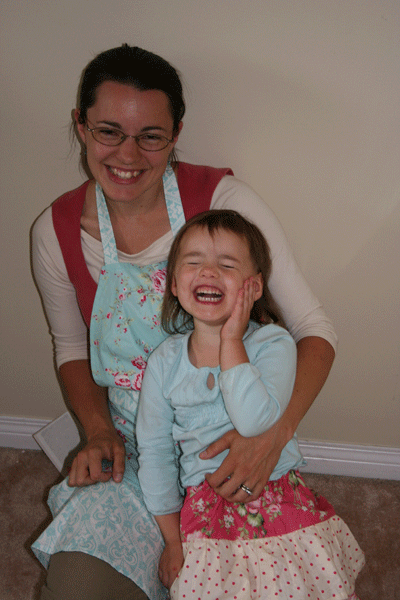 Isn't she precious? Though I was having a yucky, no shower, wearing-my-old-glasses day, I just had to get Ryan to take a few pictures of us together, enjoying our lovely new gifts.
Thanks to the ladies of Marie-Madeline Studio! Today I'm grateful for the beautiful, feminine items you've blessed us with!
Part of Gratituesday, hosted by Heavenly Homemakers.